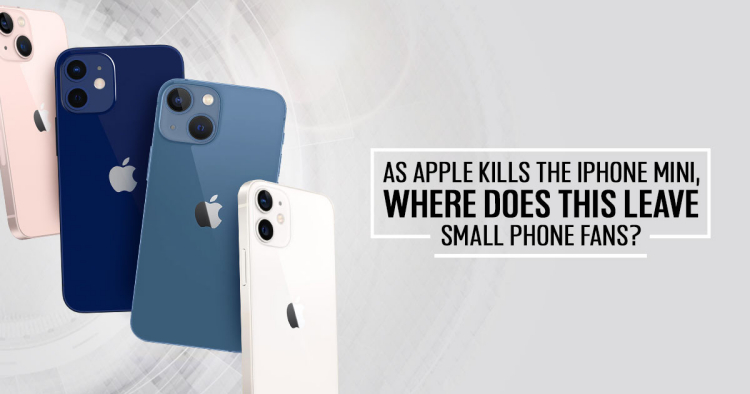 The latest Apple iPhone 15 series and iPhone 15 Pro series have just launched, but there's no sign of the iPhone 15 mini. In fact, you can't find the iPhone mini at all on the Apple Malaysia site. It's a decision that could signal the death knell of small form factor smartphones.
However, it doesn't mean there aren't any more small phone fans out there (as I'm one of them). But it does indicate that big brands like Apple no longer see enough sales for small phones to support making them. So... where does this leave small phone fans?
Should we all give up and join the rest of the bigger-than-6.1-inch display smartphone users? Are there no other options? Well... yes and no. But do read on and find out.
There's still hope... if you're willing to switch to Android
While we may not be able to get the iPhone 15 mini for now, ASUS recently released their ASUS Zenfone 10 smartphone, featuring flagship features that should more than satisfy most users. These include a Qualcomm Snapdragon 8 Gen 2 chipset, 8GB of RAM, 256GB of storage and a 5.9-inch FHD+144Hz AMOLED display.
It also has a super long-lasting 4300 mAh battery with 30W fast charging, plus its 50MP + 13MP ultrawide cameras and 32MP front camera are awesome enough to impress most techies, including MKBHD. While it may not be locally available in Malaysia, you can still buy it from third-party vendors for USD 799 (~RM3740).
Previously, the ASUS Zenfone 10 was rumoured to be the last small form-factor ASUS Zenfone. ASUS has since released an official statement saying that this is completely untrue. That means we can at least hope for another flagship-level small form factor phone for 2024. But iPhone mini fans would have to make the switch to Android regardless.
Looking for something smaller in the midrange?
While you may not have heard of them, Unihertz has been making small form factor smartphones for a while now with their Jelly series. Their most recent offering, the Jelly Star, could be what you're looking for if you need a 3-inch display smartphone with Android 13.
Priced at USD 209.99 (~RM982.96), the phone does ship to Malaysia for free via AliExpress. But there is no local representation (so if something goes wrong, you're on your own). Featuring a MediaTek Helio G99 chipset, 8GB of RAM, 256GB of storage and a 3-inch 480 x 854 resolution display, the phone is barely midrange (it should be as powerful as an Infinix Note 30 Pro, which has similar tech specs, asides from the display).
It does have lights on the back like the Nothing Phone, but the transparent plastic case really makes it look a bit on the cheap side. Other tech specs include a 48MP + 8MP dual rear camera, rear fingerprint sensor, 4G LTE and a 2000 mAh battery. We fully expect Unihertz to come out with another Jelly phone, but again, you will have to make the switch to Android.
Foldable display flip phones could be your best bet
Most foldable flip phones now have fairly large outer displays, like the 3.4-inch Flex Window on the Samsung Galaxy Z Flip 5. Granted, it can flip up to reveal a 6.7-inch Dynamix AMOLED 2X Infinity Flex Display. But you can still do most things a small form-factor smartphone can do on a smaller display.
Given its 85.1 x 71.9 x 15.1 mm measurements when folded, it should fall into the category of most other small form factor phones as well. The Samsung Galaxy Z Flip 5 also delivers flagship tech specs such as a Snapdragon 8 Gen 2 chipset, 8GB of RAM, 256GB of storage, and 3700 mAh battery, along with a 12MP camera with OIS + 12MP ultrawide camera.
Available locally in Malaysia from RM4499, the Samsung Galaxy Z Flip 5 is also an Android phone you'd have to switch to from the iPhone mini, but it would likely be the best option you could get now. More affordable foldable display flip phones are also on the horizon, so you can wait for them if you want to.
There could still be one more thing...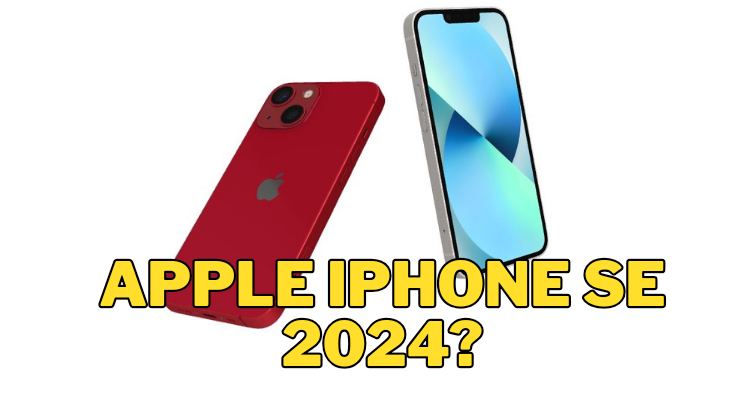 Sorry, this is just a mock-up... but it could happen
While Apple has basically killed off the mini version for their current iPhones, we could still see the iPhone mini reappear as perhaps the iPhone SE 2024. It's not the first time Apple repurposed a device, and it would no doubt keep the budget and small form factor fans happy at the same time.
You could also just get the current iPhone SE 2022 with its 4.7-inch display from RM2249. However, given how it has refreshed every 2 years since 2020, we expect another refresh fairly soon.
So, given the options above, which small form factor phone are you hoping for? Personally, I'm looking forward to a midrange ASUS Zenfone 11 Lite or an Honor Magic Vs Flip. But there have been no rumours of anything like that just yet. Share your hopes for small form factor phones in the comments below, and stay tuned to TechNave.com.