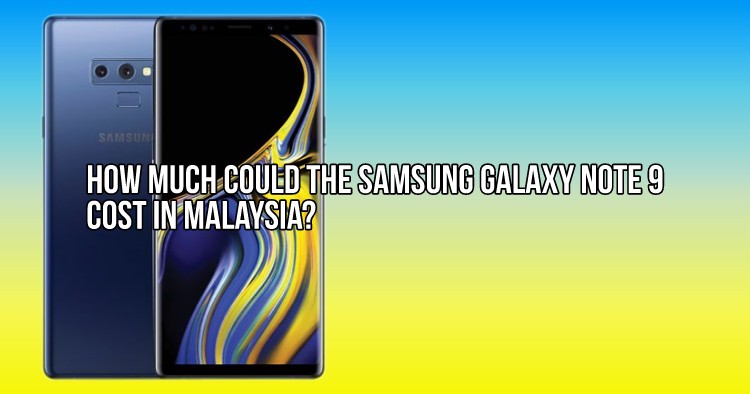 As the Samsung Galaxy Note 9 is due in just a day, we're asking the biggest question on the minds of most Malaysians, How much could the Samsung Galaxy Note 9 cost in Malaysia? Serial leakster @rquandt has revealed the UK price of the 512GB storage version at 1099 GBP (~RM5764) while the 128GB version could cost 899 GBP (~RM4715), so our estimate would be around RM3699 to RM3799 for the 128GB version and RM4599 to RM4699 for the 512GB version. Check out our math below.
The Samsung Galaxy S9 Plus 128GB storage version currently goes for RM3769 while the official UK price for this version is 869 GBP (~RM4557.88). This results in a difference of RM788.88, so if we apply this to the leaked UK price for the 128GB Note 9, the Malaysia price would be RM3926.

Now do remember that the current Galaxy S9 Plus 128GB has received some recent price cuts (originally it was priced at RM3999) so we would put our estimates for the 128GB Note 9 at a range of RM3699 to RM3799, partly because the 128GB version is now the base model instead of 64GB worth of storage. The other main reason is that the previous Galaxy S9 Plus pricing was affected by GST, so there should be a slight decrease to the Malaysia price.
It would be great if the price goes lower than our guesses so you should take these guesses with a hint of salt. Incidentally, Samsung Malaysia have also let us know that the Galaxy Note 9 could well be coming to Malaysia next week with an estimated date of 15 August 2018. Regardless, we should know more about the Samsung Galaxy Note 9 very soon though, so stay tuned to TechNave.com and we'll let you know as soon as we do.