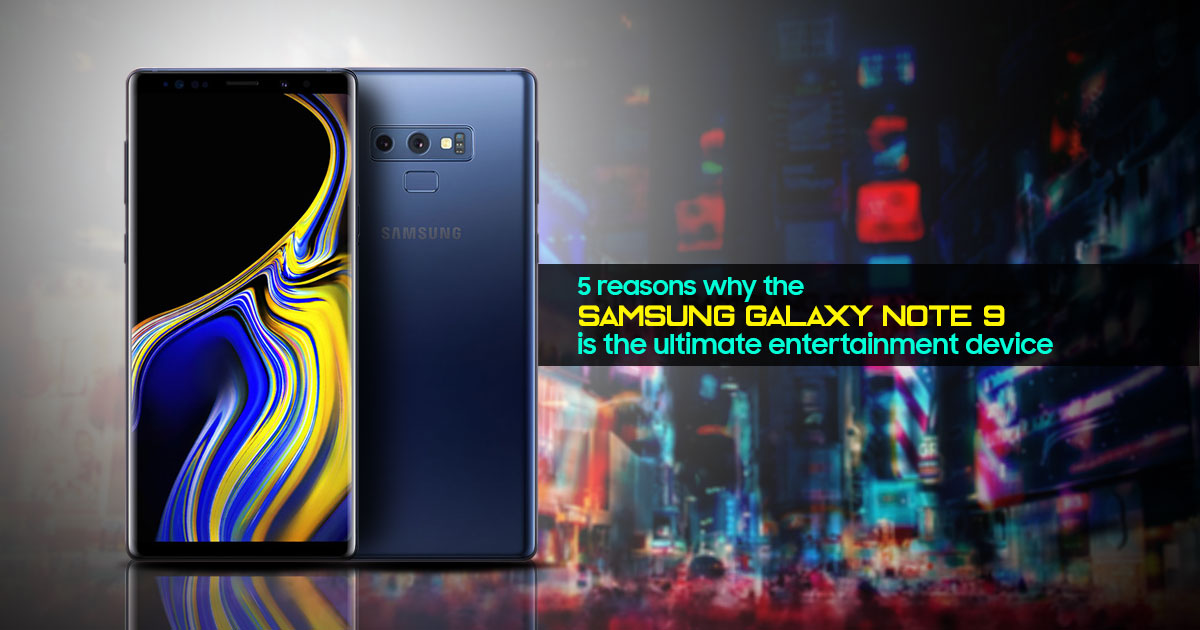 Previously, we have written articles about what makes the Samsung Galaxy Note 9 an ideal device for businessmen and women, then our editor also tried using it as his only computer for a week which turned out quite well. This time, in this column, we will take a look at 5 reasons why the Samsung Galaxy Note 9 is the ultimate entertainment device.
That 6.4-inch WQHD+ Super AMOLED screen panel
So to start off, the first thing that the phablet deserves praise for is its 6.4-inch display. Sure, new smartphones nowadays are somewhere around that figure measurement as well, but not all of them come in Super AMOLED which is a great material for displaying the best colour and brightness. Moreover, the resolution is a beast offering 1440 x 2960 that guarantees super HD quality videos, movies or game graphics and you can adjust it as per your needs.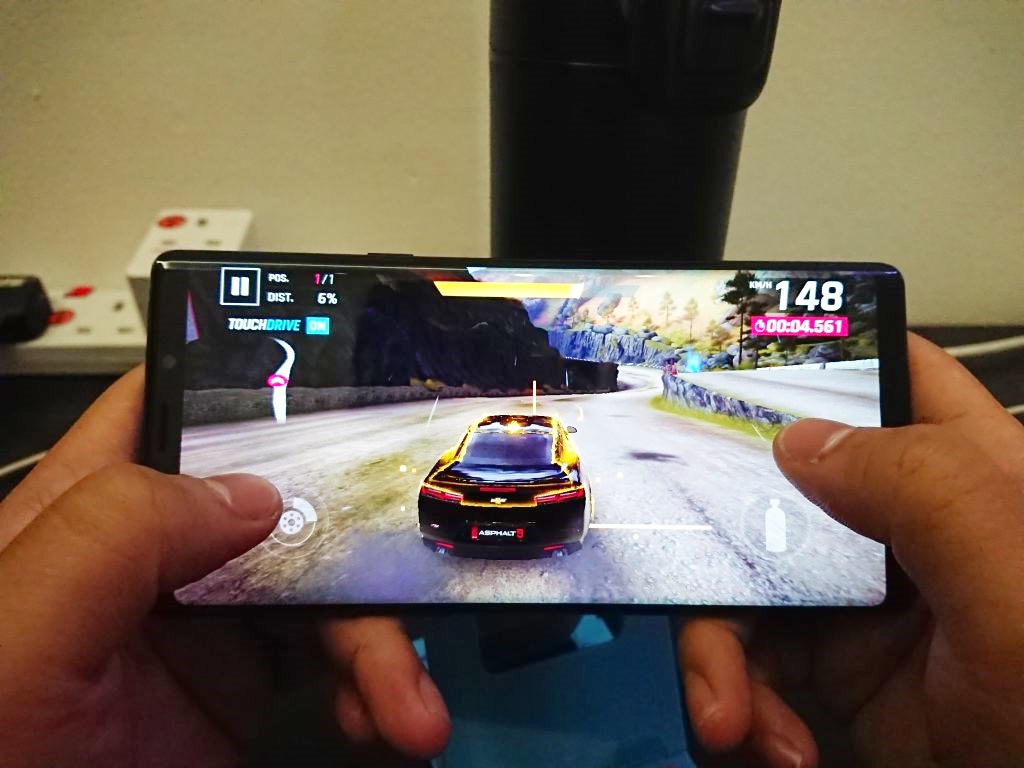 Playing Asphalt 9 on it is really great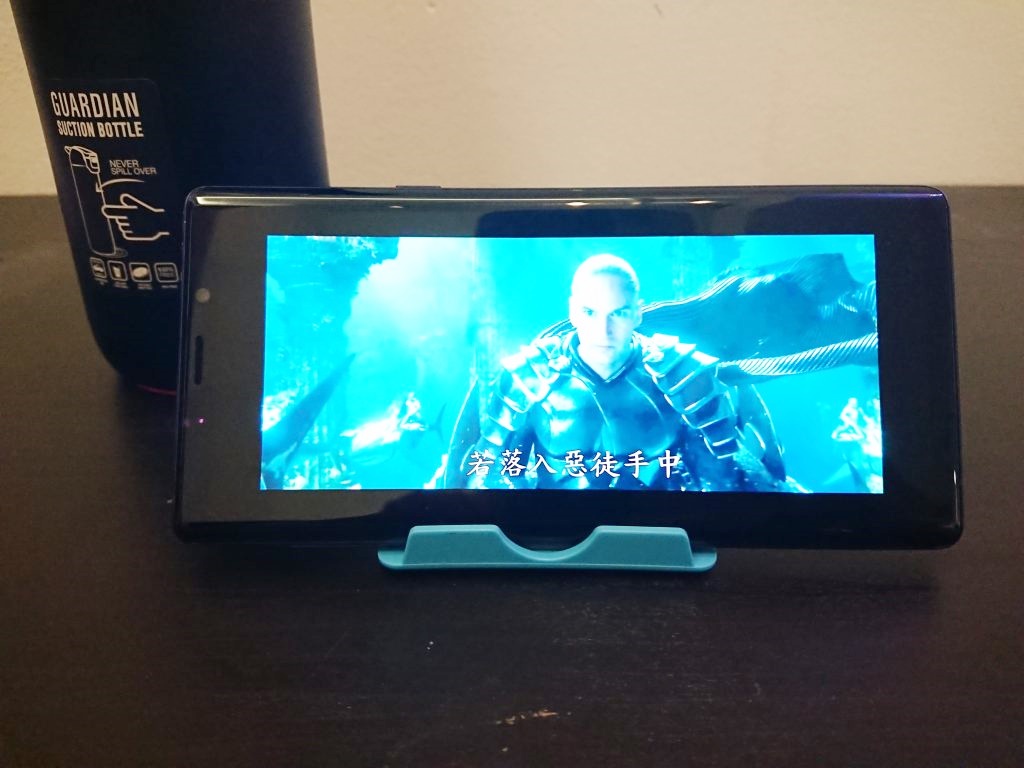 So as watching movies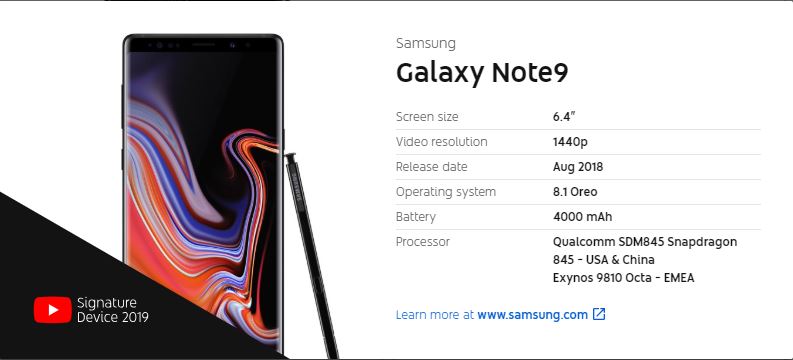 Proof of certification
That being said, the Galaxy Note 9 was even awarded the YouTube Signature certification. This means that users can play video clips in better HDR video with a smoother and clearer 360° surround sound, as well as faster video download speeds. This is just fantastic news for those who watch a lot of YouTube videos.
DOLBY ATMOS BABY!
Of course, the sound is also an important element for entertainment. What good is the Super AMOLED display in WQHD+ resolutions if the sound is just "meh"? Thankfully, the Dolby Atmos audio configuration system is integrated within the phablet and users can even choose to switch it off if they want to (but why would you?). It's also a good thing that Samsung didn't just put it on one side, but having it on a dual stereo speaker is always better. To add on to that, AKG earphones are also given for free inside the box so use that for the best audio experience!
You can actually play games with it on the DeX
Alright, maybe the 6.4-inch screen just doesn't cut it for some people. You prefer having bigger screens? Samsung has already got it covered for you with DeX functionality and it can work with any TV size from 22-inch to even 65-inch (#truestory, bro). What's more, you can actually turn your Galaxy Note 9 into a console-like device after plugging it in with a HDMI to USB C cable with a Bluetooth keyboard and mouse!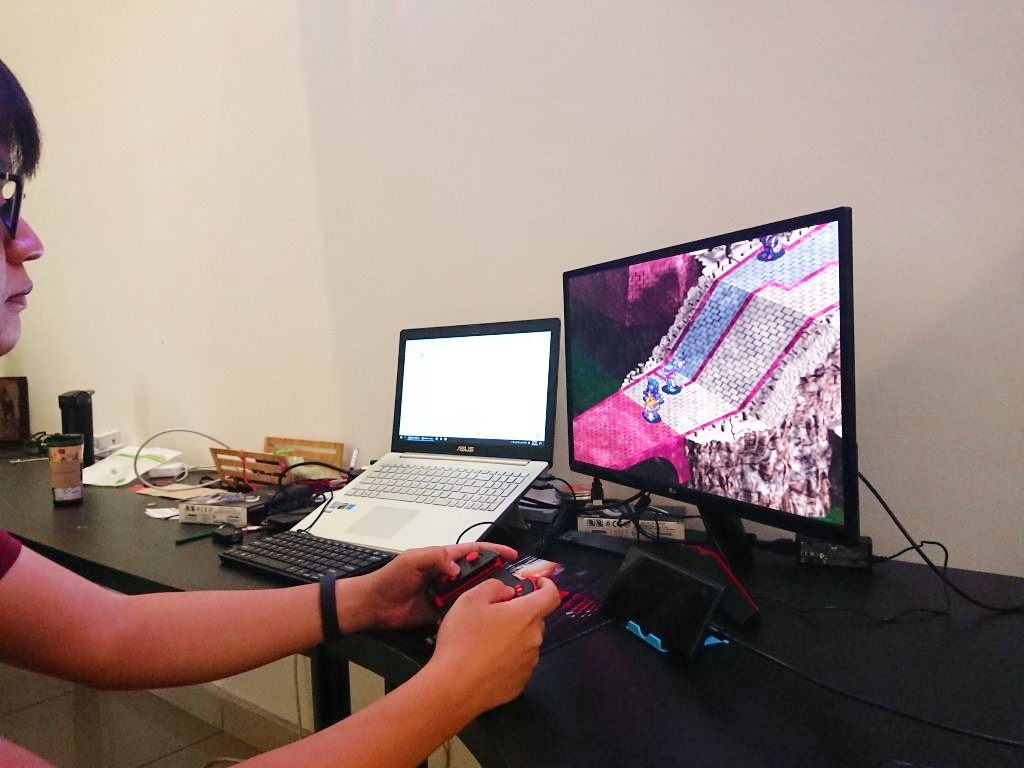 You can even use a mobile gamepad to play in DeX mode
Powerful hardware performance + cooling system
Providing the best audio and visual experience also needs powerful hardware performance. Obviously, the Galaxy Note 9 doesn't compromise in this aspect as it features an octa-core Exynos 9810 chipset, up to 8GB of RAM and also not the forget, the gigantic 512GB (or 128GB) of storage, allowing every user to store up as much data as they can. On that note, playing games for long hours is not a problem thanks to the Water Carbon Cooling System, keeping the device cool (but not for the side frame lol, you can check out that topic here).
A battery that endures
Speaking of hardware performance, we can't look past the 4000mAh battery too and we have mentioned this a couple of times, as the Galaxy Note 9's battery is a much-improved feature from its predecessor. If it wasn't for this, the phablet wouldn't be able to handle alll of these tasks that we just mentioned. From our experiments, the Galaxy Note 9 will usually have 20-30% left at the end of the day (depends what you do with it). You can take a read at how it performs in a day and with gaming. So your Galaxy Note 9 will stay up even when you're tired out from watching too much movies or playing so many games.
So those are the 5 reasons why we think the Galaxy Note 9 is the ultimate entertainment device (for now). Even two months after its release, we are still quite satisfied with the overall performance. If you would like to get one now, Samsung is having a RM400 cash rebate promotion to those who purchase this device! It will end on 28 October so head over here to check it out and stay tuned for more tech articles at TechNave.com.