How Reliable is the Samsung Galaxy Note 9 4000mAh battery?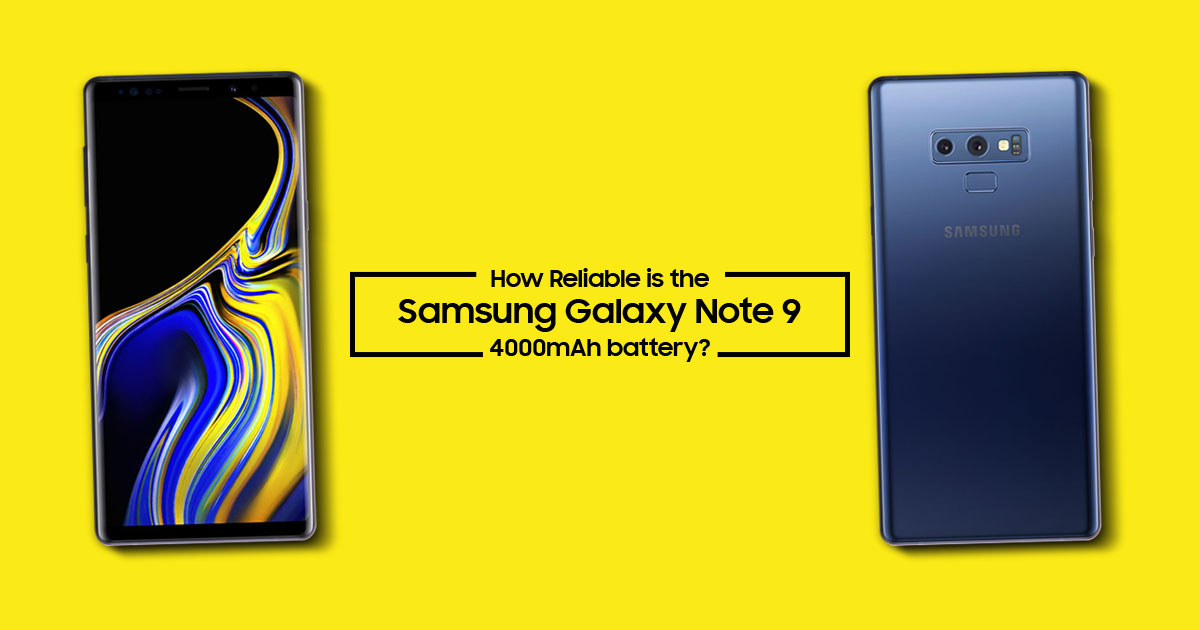 Having a big battery on a smartphone is considered one of the most important factors for consumers, as most of us need it as our daily drivers for work, play and social life. That being said, the 4000mAh battery is definitely one of the highlights from the Samsung Galaxy Note 9 and we decided to test out how reliable is the 4000mAh battery?
Grinding the battery
So how do we put the Galaxy Note 9 to the test? Well, aside from running it on 3DMark benchmark to drain the battery, we decided to do it in a more practical test such as gaming. We played three different games starting with Arena of Valor, Asphalt 9: Legends and PUBG Mobile. All these games were set in the highest setting as well as playing against other real-life players online, which usually takes a toll on batteries. But before we started it, the phablet was actually running quite low on energy so it was also a good time to see how fast it charges up.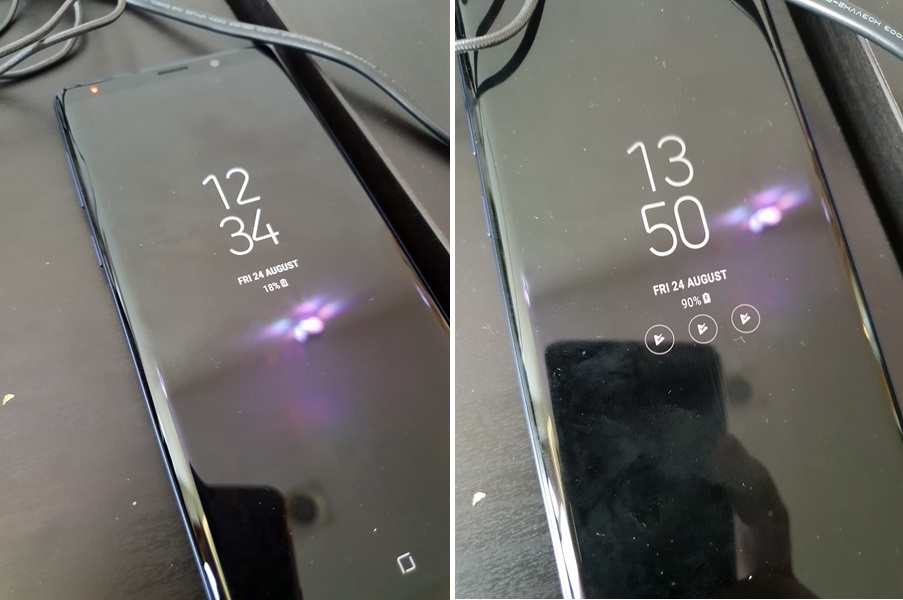 So starting from 18% (12:34PM), we went out to lunch and just let it charge for an hour plus. This is what we came back with - finishing at 90% at 1.50PM! Not bad for a 4000mAh battery thanks to the 9V/1.67A charging speed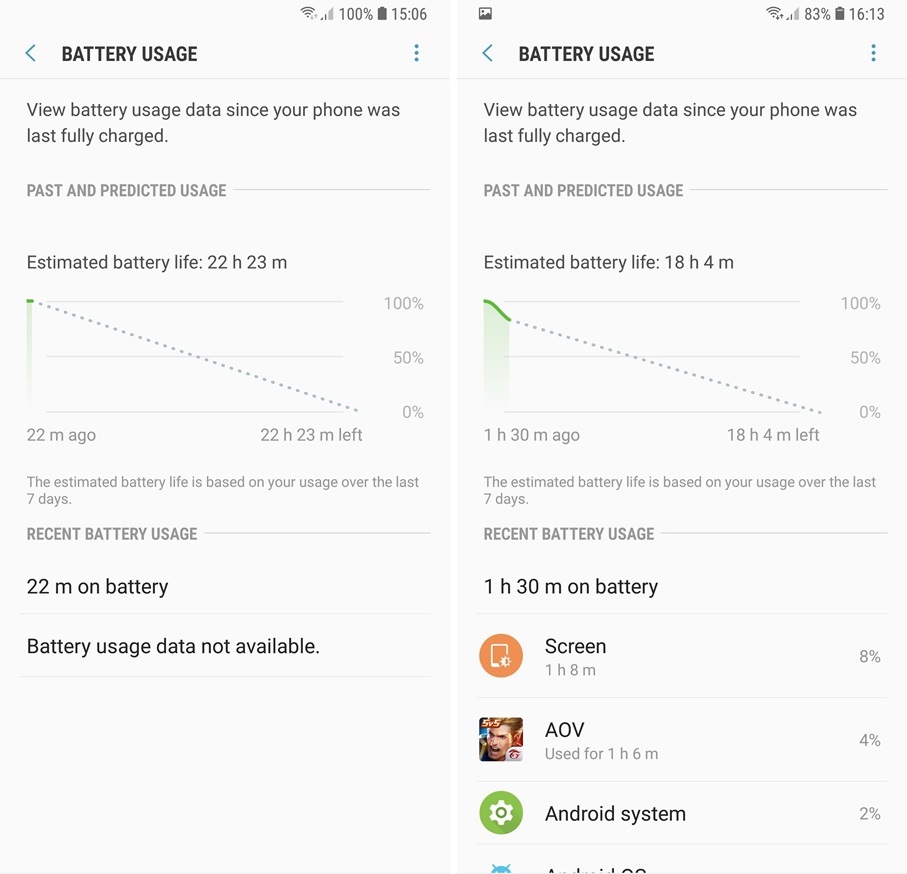 So as you can see from the first battery chart, playing AoV for about an hour plus drains 17% only which is considered quite impressive. It should be noted that the newly integrated Water Carbon Cooling System inside the phablet also helps to keep it at an optimal temperature so no heating issue here (for now)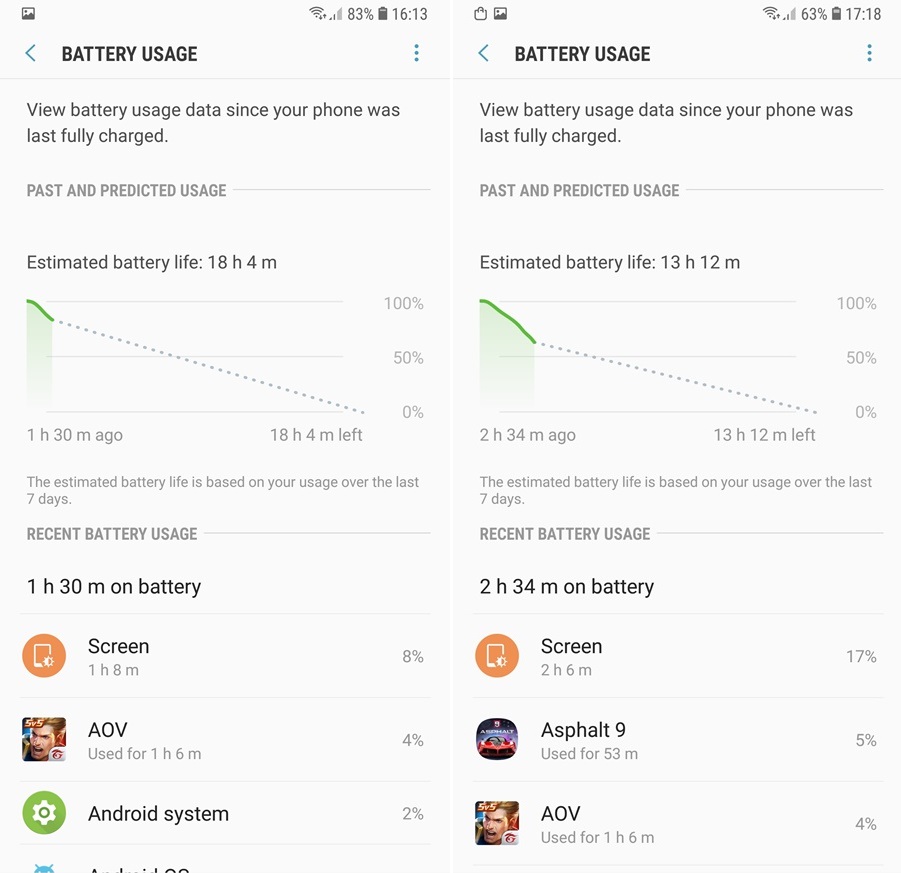 Continuing on with Asphalt 9, this time the battery drops 20% which is similar to AoV. Keep in mind that Asphalt 9's graphics are more intensive and to be able to keep it around the same drop percentage is not bad as well. So in other words, after two hours of gaming, the battery still stands at 63%
Here's some bonus footage from Asphalt 9 gameplay haha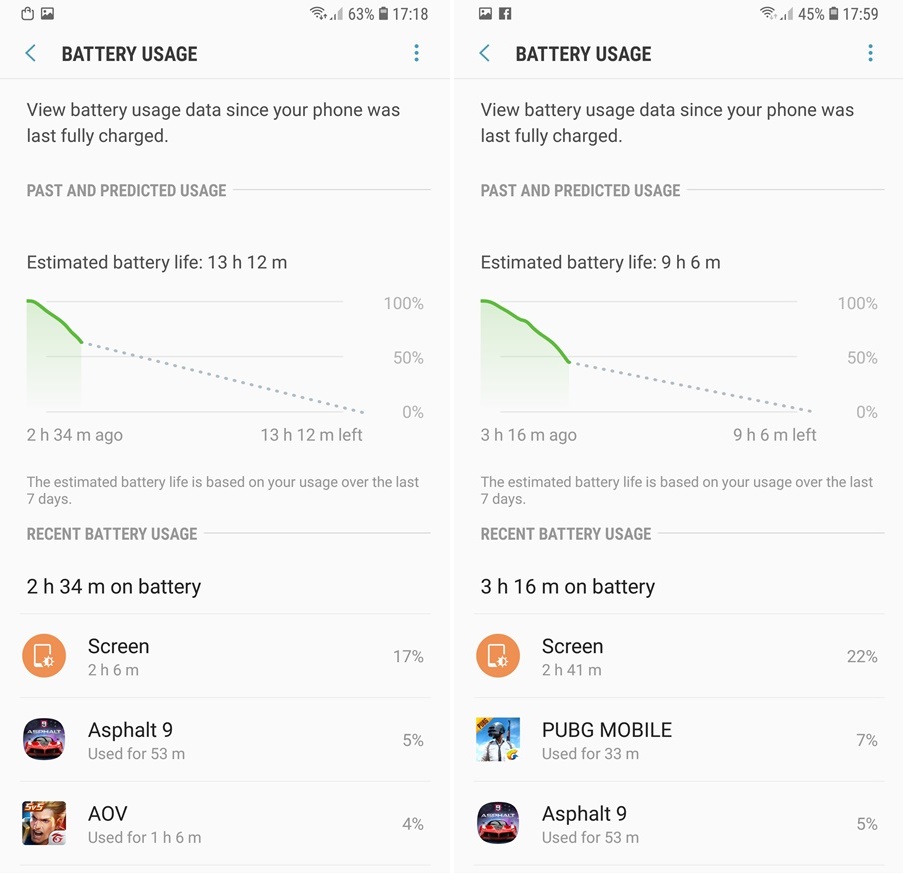 Lastly, PUBG Mobile is the game that takes up the most battery energy. Just within around half an hour, it went down 18% and if we went on for an hour just like the first previous two games, we think the game could have easily consumed 40% more or less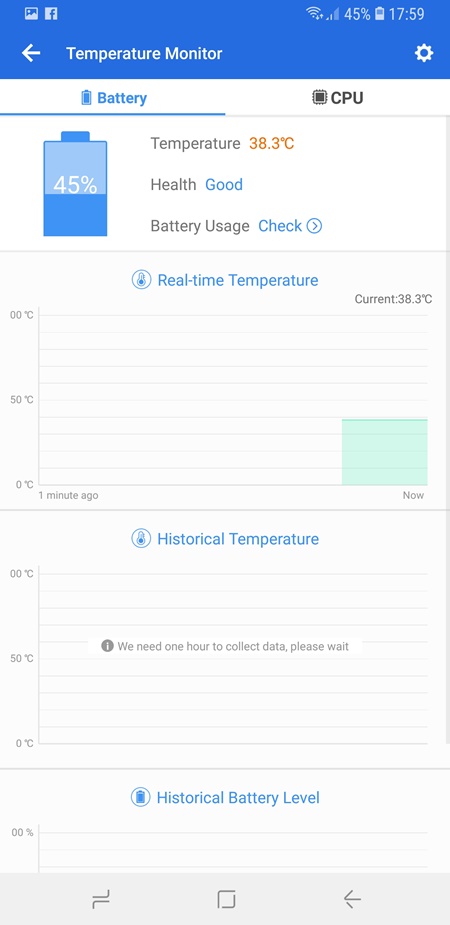 AnTuTu chart shows that the battery temperature is 38.3-degrees
The verdict?
After 3 hours of intense gaming, the Galaxy Note 9 battery is able to hold on until 45%. One thing that we noticed during gaming, the temperature stays in between cool and warm so that proves that the Water Carbon Cooling System really works. However, the sides of the body frame became quite hot but not to the point that it made me uncomfortable while playing. Not to forget, big display usually consume a lot of battery energy and the phablet can still withstand it. Nice.
So with that, if you're going to use the phablet for just social tasks like messaging or working with the S-Pen and other documents, the Galaxy Note 9 can easily withstand them for a day or perhaps more. Moreover, charging up the 4000mAh capacity won't take long as well. Props to Samsung!
Have you gotten the phablet yet? It's now currently on sale starting from RM3699 at all Samsung Experience Stores as well as other partners like Senheng and senQ, offering different benefits such as freebies, rebates, instalment plans, trade up and more. You can check them out at our links here and stay tuned for a our full review in the near future at TechNave.com.
Samsung Galaxy Note 9 Specs & Price >