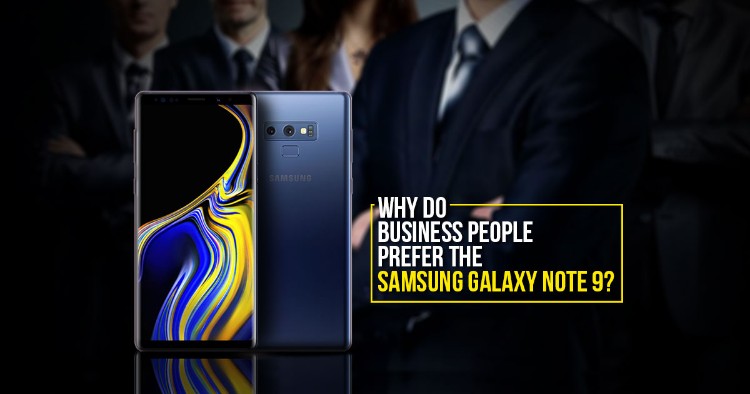 The Samsung Galaxy Note 9 not only takes great photos and offers brand-new S-Pen stylus functionality but it is also one of the most suitable smartphones for business users on the go. Find out the top reasons why business people prefer the Samsung Galaxy Note 9 in no specific order below.
#1 Easy Productivity - All you need for Dex now is a cable
Now, with the Galaxy Note 9, Samsung Dex connects easily to nearly any HDMI display with just a cable (HDMI to USB Type C) to turn your Note 9 desktop into a PC and Note 9 into a touchpad. You can even add on a Bluetooth keyboard or mouse and if you have the right adaptor, you can also plug in a power cable so your Note 9 gets charged at the same time.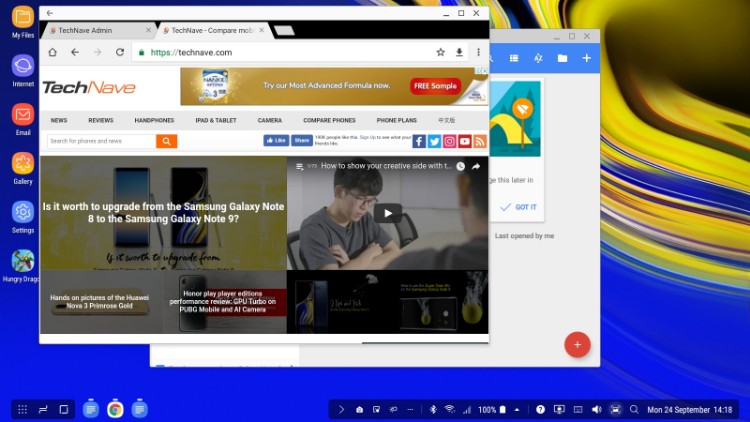 No Dex Dock station required
#2 All-in-one Presentations - Have you ever forgotten to bring your clicker?
So you've got your presentation slides all done and rehearsed your pitch until it is super smooth, the projector is up and running and your laptop has enough power, but you forgot the darn clicker or even worse, it decides to not work today. Don't panic or worry, be happy, especially if you have the Galaxy Note 9.
Just download the presentation to your Galaxy Note 9, hook it up to the HDMI projector or HDTV (see the Dex cable above) and pull out the S-Pen which you can now use as your presentation clicker. Yep, the new S-Pen can now be used as a presentation clicker, so when you press the S-Pen button, it goes to the next slide and you have a range of 30 feet, so you can move about while you're presenting with no problems.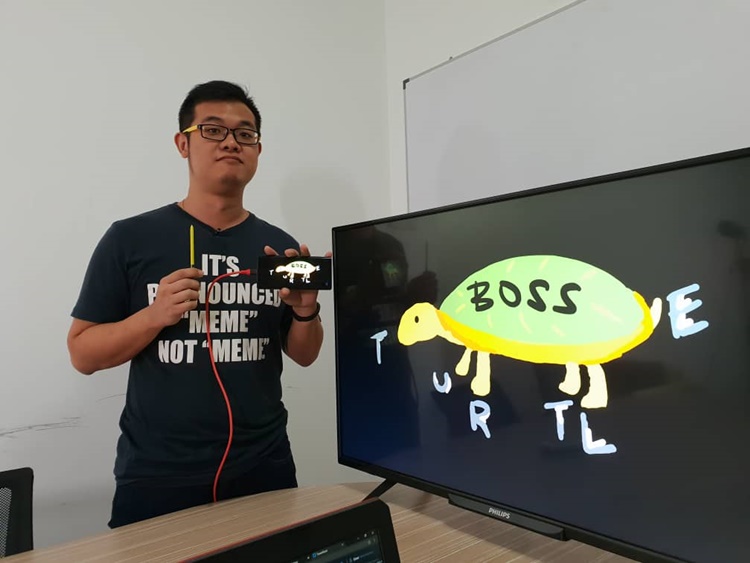 Never forget the clicker because it can now be the S-Pen
#3 Big Memory - Never worry about running out of space or RAM for multitasking
One of the biggest nightmare error message any business user can get at any time is "Out of Storage" or if you're running multiple apps and everything just hangs. Thankfully, that won't happen with the Galaxy Note 9 as it currently offers the top-of-the-line 512GB of internal storage and 8GB of RAM so you'll never run out of memory, be it storage or RAM.
On top of that, the Galaxy Note 9 also supports up to 512GB microSD so you can expand this 512GB memory as you need it. Apps and high resolution content are growing ever larger with 4K videos and 1GB (and above!) sized apps becoming the norm, and there are even larger apps and files coming in the future, so best future-proof yourself now than regret later!
#4 Big Battery - For 1 full day's worth of work all the time
Offering a 4000 mAh battery and intelligent power saving modes, the Galaxy Note 9 is currently the Samsung Galaxy Note with the biggest battery yet. Even during our battery testing and review, the Galaxy Note 9 delivered optimum performance for a full 12 hour work day with a bit more to spare so if you need to, you can ditch your laptop but still be work ready at any time.
Despite having a big battery, charging time on the Samsung Galaxy Note 9 is very fast. Provided you have the compact charger and supplied cable with you (or you can use the wireless charger), you can easily get 100% from completely zero in just 1 hour 44 minutes. So even if you only managed to get 2 hours of sleep last night, your Galaxy Note 9 will be ready for whatever the work day has in store for you.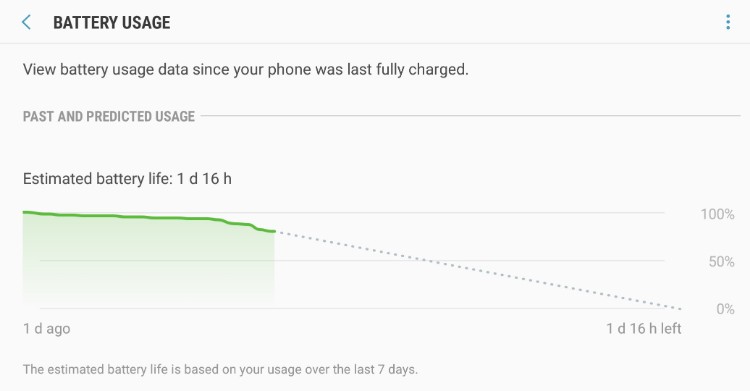 Looking for long battery life?
#5 Multi-tasking made easy - Multi-window and Dual Messenger
Sometimes, to do one thing, you have to have 2 or more apps open, like writing an article based off a youtube video, or making an event in the Calendar from the email. For a Multi-window like that, you can choose to put the Galaxy Note 9 in Split Screen for 2 apps, or open up an app in a pop-up window.
Further expanding these multi-tasking features is Dual Messenger, which allows you to have 2 different social media accounts on your Galaxy Note 9 at one time. While this could be just your way of separating business and personal life, you can just as easily have 2 different WhatsApp accounts for different businesses and so forth, allowing you to multi-task better and easier.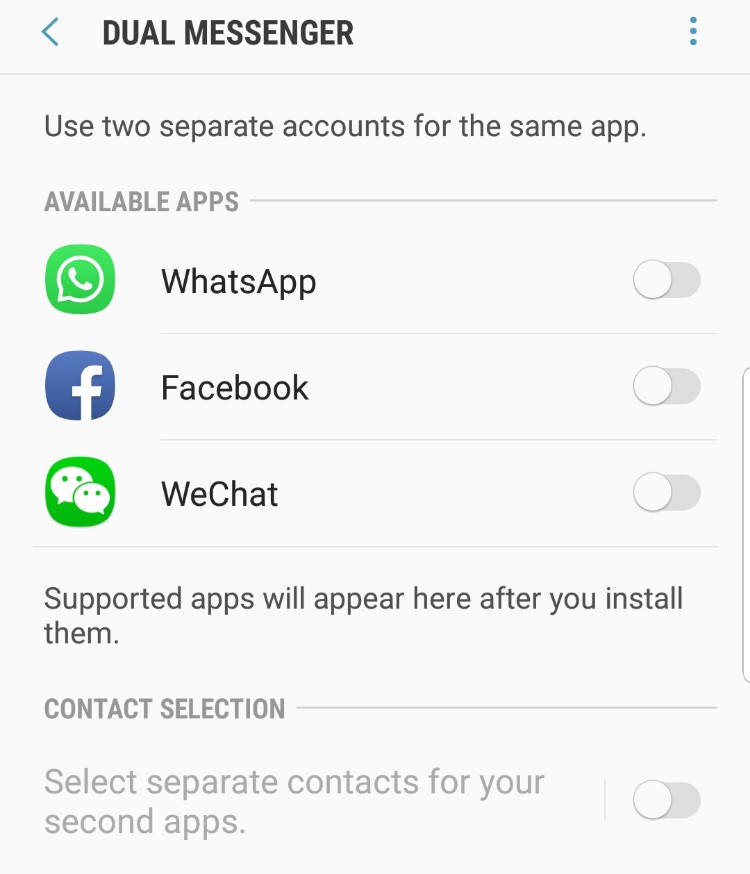 Looking to separate your social media?
#6 Biometric security at its best - Fingerprint, Iris and Face unlock all in one phone
These days, it isn't enough to have just pattern, pin and password security, biometrics security ensures that your password comes from your own body so you'll never lose it or have to even remember it. Instead of just the usual fingerprint scanner, the Galaxy Note 9 also has an Iris Scanner and Face Unlock, all designed to provide fast yet secure unlocking of your smartphone.
In addition, there's also Intelligent Scan which offers a dual level of biometric security using both the Face Unlock and the Iris Scanner, a security feature that not all supposedly secure smartphones can offer.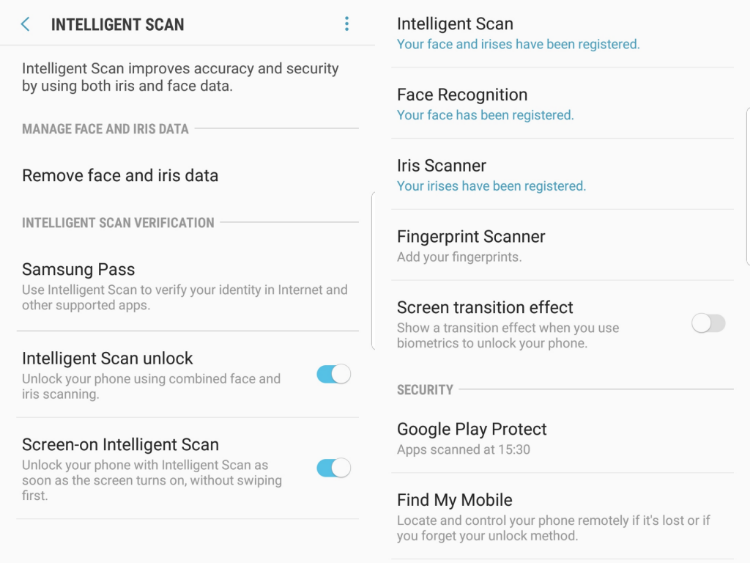 All the biometric security in a smartphone yet
#7 Samsung Knox security right out of the box - Secure Folders and apps + a built-in anti-malware scanner
This time around you may not be able to see Samsung Knox security in practice but it is there in the Samsung Galaxy Note 9, ensuring that security is maintained throughout. The more obvious features are Secure Folders which makes your files and folders only accessible after you enter the password. There's also Samsung Pass which lets you unlock your apps using the biometric security features above, so no more passcodes to remember for non-system apps either.
On top of all these, the Galaxy Note 9 also comes with a built-in anti-malware scanner which you can find under Device Security. Powered by McAfee, the updates are free and are downloaded automatically to keep your Galaxy Note 9 protected from all the latest malware and viruses.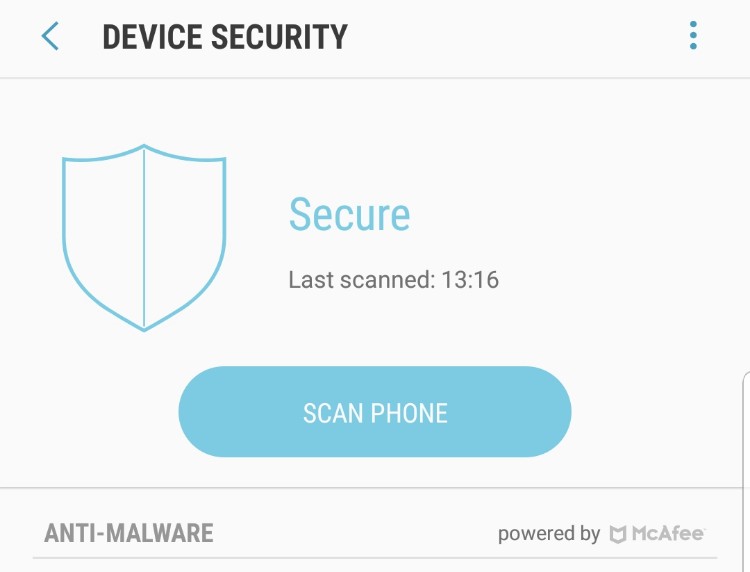 Does your phone have a built-in Anti-Malware scanner?
#8 Fast and easy digital reviewing
Anyone who has had to oversee the work of others will be the first to say that it is a lot more difficult to do digitally than using just a pen and paper. Sure you can take a screenshot, but circling it and then pointing it out with just your fingers isn't the easiest of tasks. The Samsung S-Pen stylus makes this whole process a lot more efficient and precise with more control.
While you can do this sort of reviewing or commenting straight from your app (like WhatsApp), the screenshot features on the Galaxy Note 9 also lets you capture a long image or draw directly onto the image, which you can then share to whatever app you want. As usual, you can activate this by either pressing the power and lower volume buttons together or swiping your palm across the screen.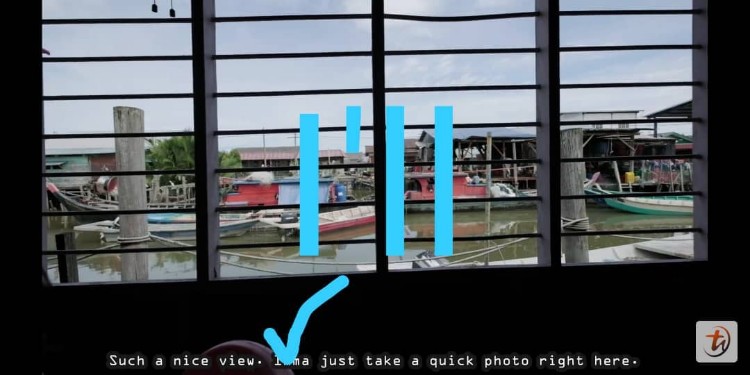 With a finger using WhatsApp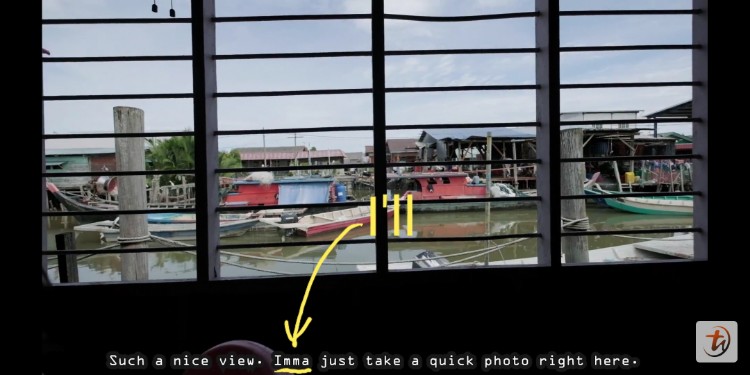 Definitely more precise with the Samsung Galaxy Note 9 S-Pen
#9 IP68 water and dust resistance… just in case
Now, most mobile road warriors don't usually go swimming or take showers with their phones, but accidents do happen. So when you accidentally spill hot coffee or soy sauce on your Galaxy Note 9 it's great that you can just wash it off thanks to the IP68 water and dust resistance.
Bathroom and poolside accidents also happen a lot too and while we're not pointing fingers from where you get your best ideas, at least you won't panic if your Galaxy Note 9 drops into a body of water. Or other liquid. Just wash it clean and dry it out and your Galaxy Note 9 will take a licking and keep on ticking.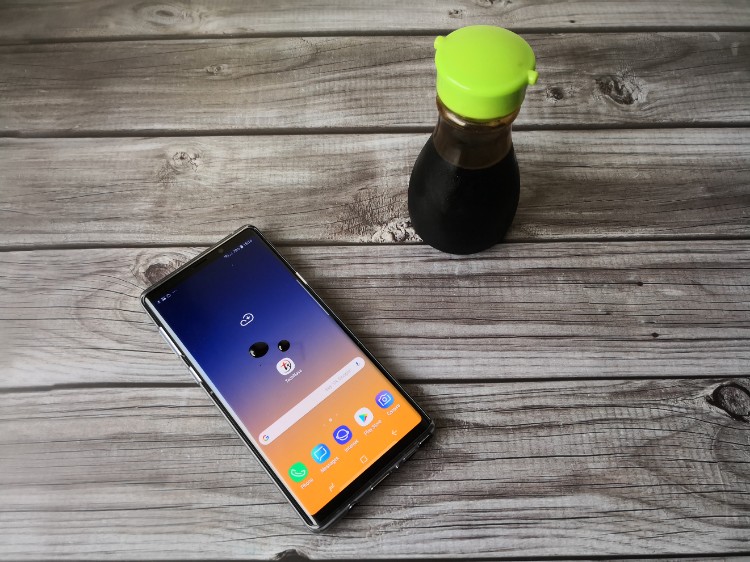 Accidents happen, so it's always good to be prepared
So these are all our reasons for business users and mobile road warriors to get the Samsung Galaxy Note 9. Did we miss any? Feel free to add on your contribution in our Facebook page and stay tuned to TechNave.com for all the latest tech news and tips.