Samsung Galaxy Note 9 review - The ultimate all-rounder that has it all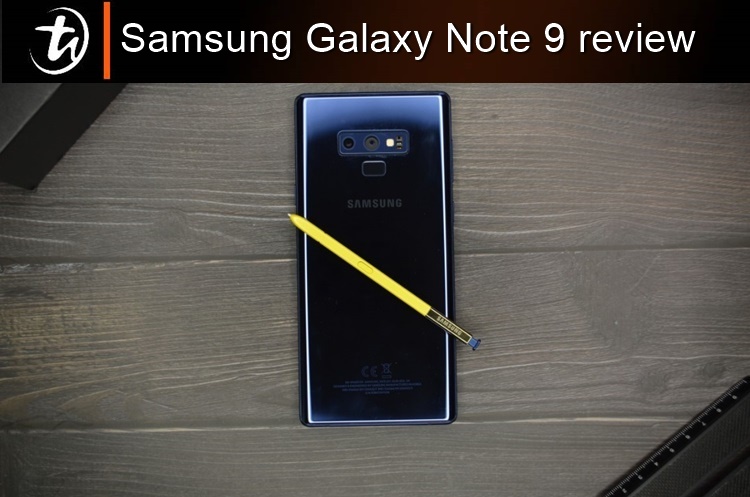 Is this the review that you've been waiting for? You probably have read some of our articles on the Samsung Galaxy Note 9 for the past three weeks, such as the battery, the Water Carbon Cooling System, the S-Pen and others. Obviously, this phone doesn't need any introduction. But what you probably need to know is whether this phablet is worth the purchase (starting from RM3699) or not. So without further ado, here's what we think of the Galaxy Note 9.
Design - "I do 'note' need the notch!"
While it's true that the new phablet hasn't changed much from the Galaxy Note 8, I personally have no problem with that because Samsung is one of the smartphone brands that refused to follow the notch trend. The only physical changes are the relocation of the rear fingerprint sensor to the bottom of the dual rear cameras and the overall body becoming a tiny bit bigger. Doesn't sound like much, but it's much needed. You will no longer smudge your camera lens anymore, also for some reason, holding the Galaxy Note 9 horizontally feels much nicer compared to its predecessor.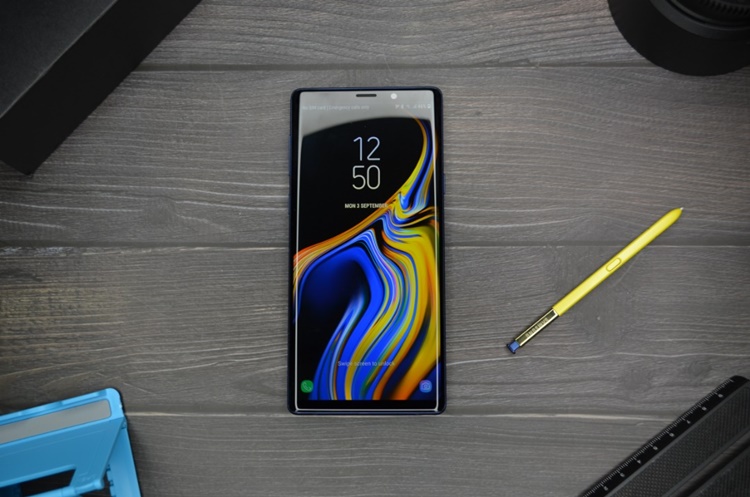 Mhmmm, that big 6.4-inch screen panel. Also, the unique blue and yellow S-Pen beside it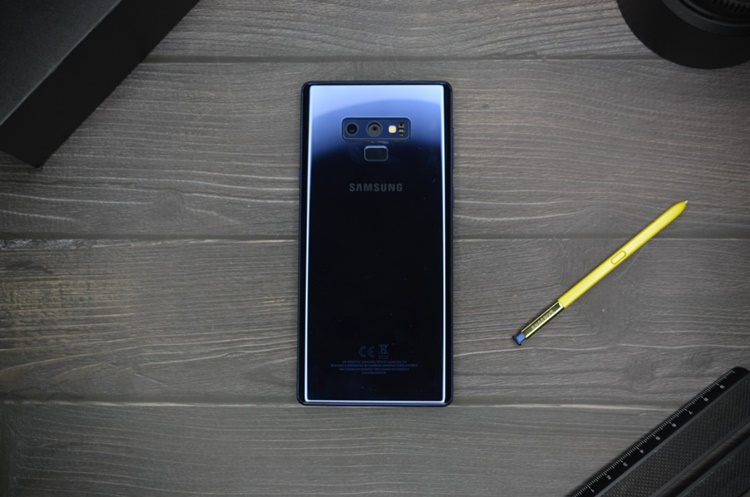 Backview, simple and clean
Closer look at the dual rear camera and the new relocated fingerprint sensor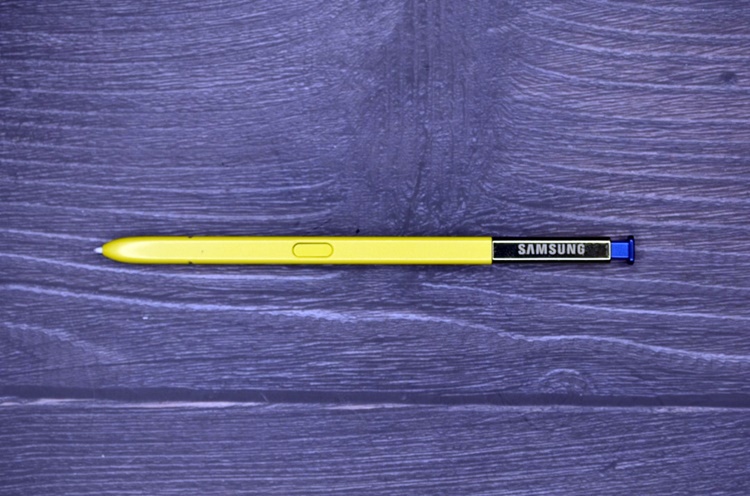 The S-Pen stylus has a button and Bluetooth connectivity now, functioning like a mini remote to play / pause and switch between images and more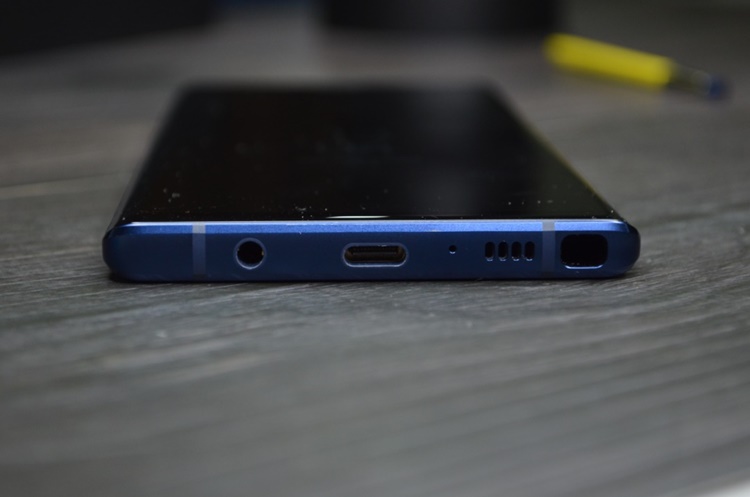 The bottom stays the same as usual, from left to right - you have the 3.5mm headphone jack, USB Type-C, speaker and the slot for the S-Pen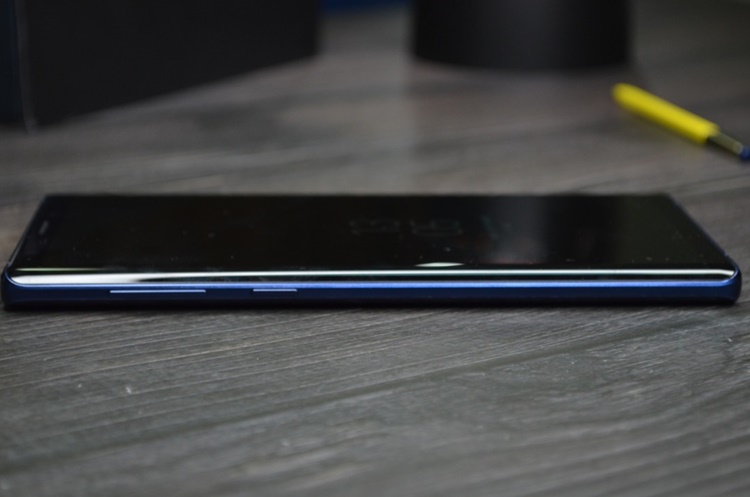 The volume and Bixby dedicated button are on the left side, while the power button stays on the other side
The colour selection for the phablet isn't noteworthy either, there's Midnight Black, Metallic Copper, Ocean Blue and Lavender Purple. Unfortunately, Lavender Purple wasn't chosen as part of the Malaysia market so we are only given three choices. For some odd reason, only the Ocean Blue has the Yellow S-Pen while the rest follows the phone's body respective colours. When I asked Johnathan Wong, Samsung's Director of Product Marketing what was the reason behind it, he simply said it's for marketing purposes. Well, I guess it does make it stand out and it worked.
Tech-specs and features - Is there nothing it doesn't have?
Here are the specifications of the Samsung Galaxy Note 9: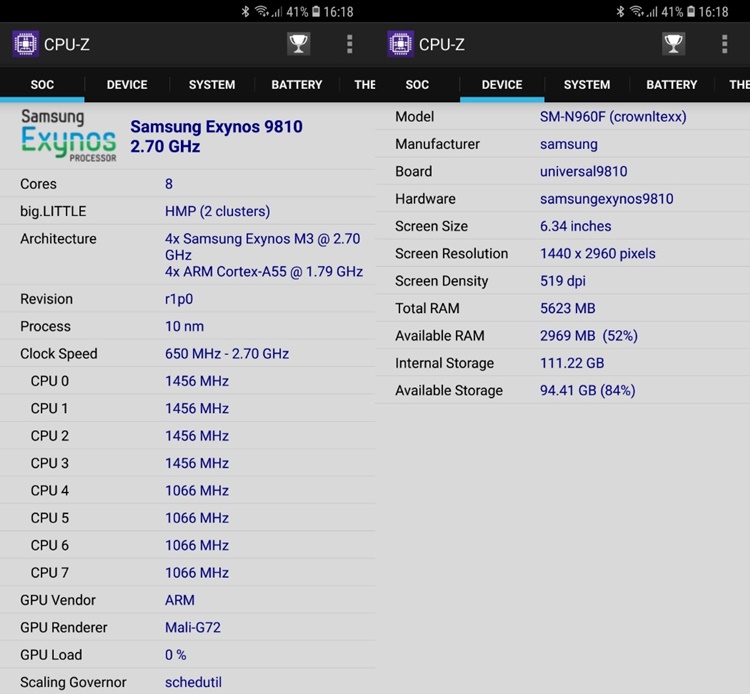 Exynos 9810 processor
6GB or 8GB of RAM
128GB or 512GB internal storage (expandable memory available up to 512GB)
Measures 161.9 x 7.6 x 8.8mm, weighs 201g
6.4-inch Super AMOLED display (QHD+, 2960 x 1440 resolution)
12MP (f/1.5 - f/2.4)+ 12MP dual rear camera (OIS), 8MP (f/1.7) front camera
Features Fingerprint and Face Unlock, Iris Scanner, IP68 water and dust resistance, Bluetooth S-Pen, Dual Aperture, Samsung Pay, Stereo Speaker AKG,
Supports 4G LTE, NFC, Wi-Fi 802.11 a/b/g/n/ac, dual-band 2.4GHz/5GHz, Bluetooth 5.0, VHT 80 U MIMO, USB Type-C connectivity
Android 8.1 Oreo
4000mAh battery
While the design hasn't changed much, the specifications did and it's a big upgrade. Comparing with the Galaxy Note 8, the most notable ones are the 8GB of RAM, 4000mAh battery and the jaw-dropping 512GB worth of internal storage. OMG, 512GB? Have they gone mad? Do we really need that much space? Surprisingly, the 512GB model was the first one to be sold out during the pre-order period so I guess the answer is yes. We have written an article about why that might be so, so do check it out here.
Besides that, the Galaxy Note 9 retained most of the features as well as some new additions, such as the dual AKG stereo speakers, the same Dual Aperture mechanic from the Galaxy S9+ with a new Scene Optimizer (check out our camera comparison here between the two devices), a new Water Carbon Cooling System, DEX mode only needs a USB Type-C to HDMI cable to connect and the S-Pen now has Bluetooth connectivity.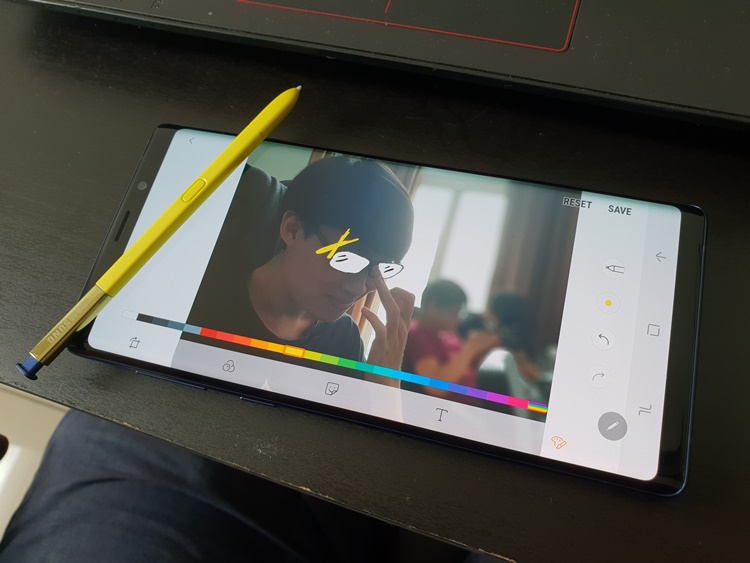 The S-Pen is starting to grow on me now
At the moment, the new S-Pen acts like a mini remote control that allows you to do a couple of things. This includes snapping pictures and browsing them in the Photo Gallery app, playing and pausing any video and music players like YouTube, voice recorder and others, and being able to present your slides to your colleagues like a wizard (because it's like a mini magic wand, haha). It doesn't end there, though, Samsung is allowing developers to try something new with this feature so we can't wait to see what they can come up with!

Here's the before and after of the temperature
We are also glad to tell you that the Water Carbon Cooling System is not a gimmick either. As the mobile gaming market continues to ascend, Samsung knows that this is quite an important piece for the gamers. From our experiment, this cooling system can dissipate heat from 42-degrees to 34-degrees within a few minutes. On that note, you probably won't even reach that temperature because we had the phablet connected to the laptop running Gamebench software at the same time, but on a side note, though - the body' side frames will be quite hot but tolerable enough, so be rest assured that you will have a fantastic gaming time.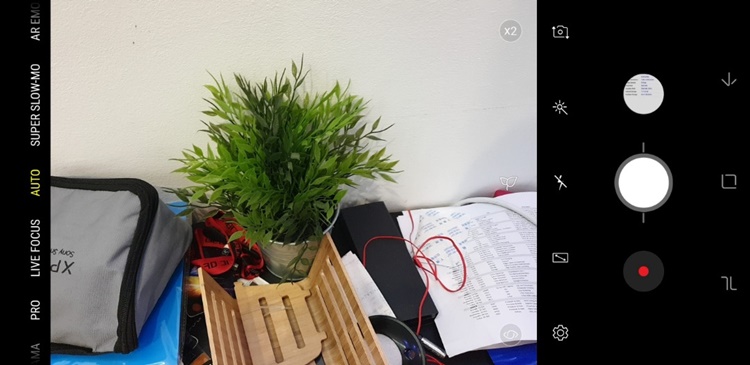 The camera UI, nothing too drastic here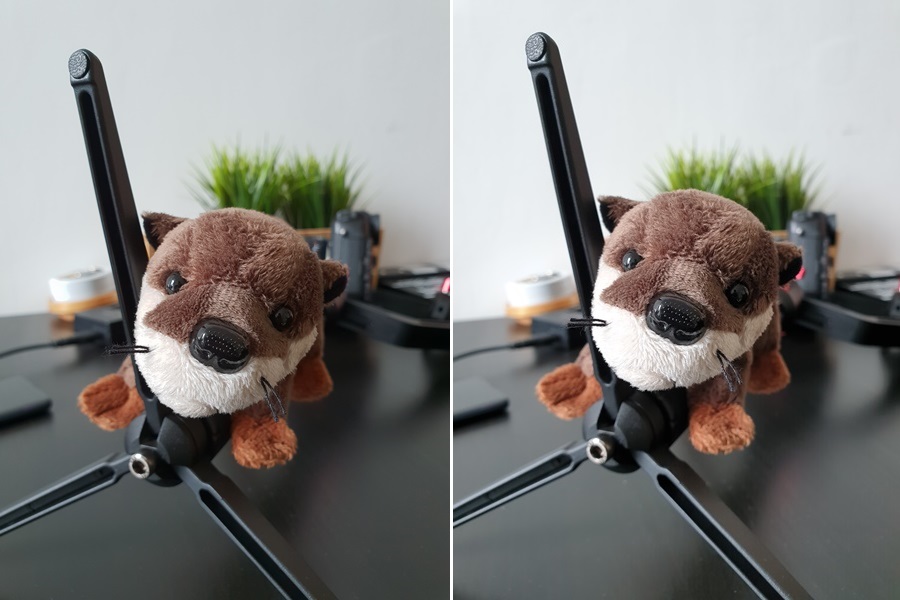 Camera comparison between Galaxy S9+ (left) and Galaxy Note 9 (right), can you tell the difference?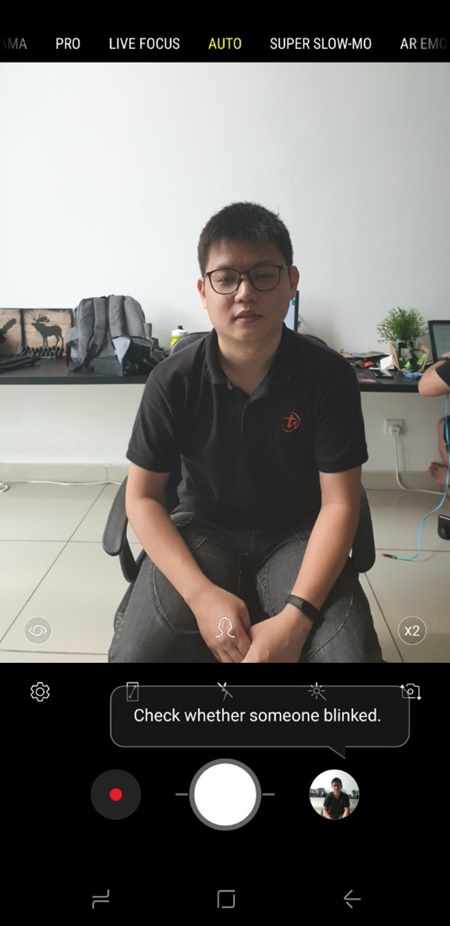 Flaw Detection feature is improved, aside from detecting smudged lens, the phone can also now detect if a person blinked, blurred images and strong backlight
Super Slow-Mo!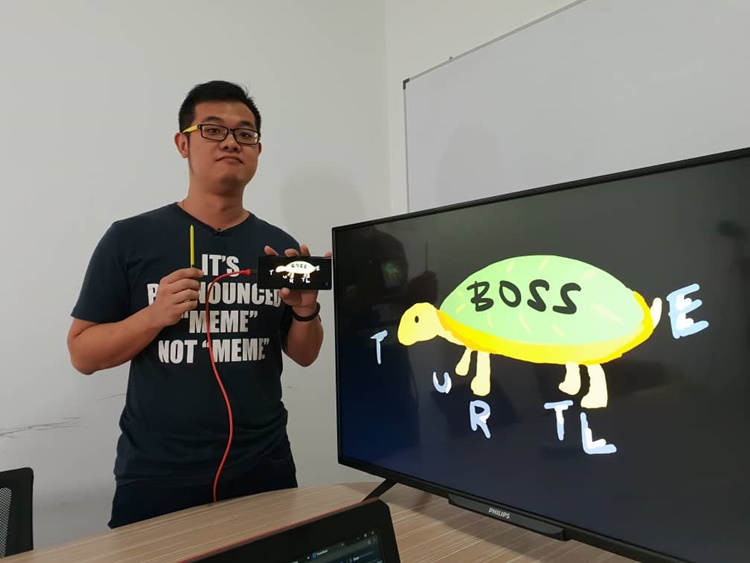 Connecting the phablet to a TV monitor via Type-C to HDMI cable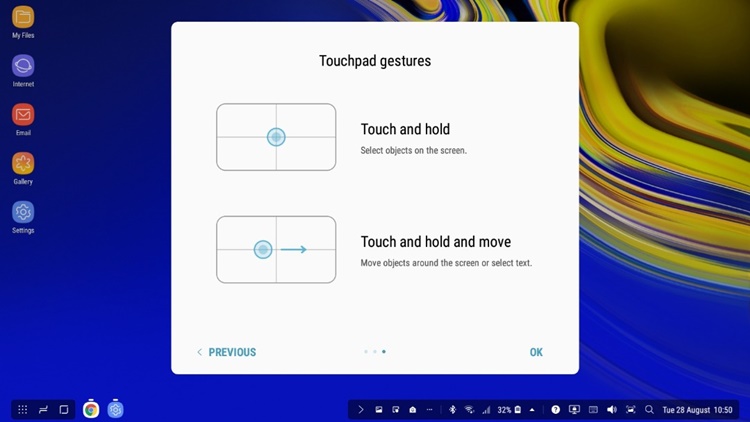 This is how the monitor looks like in Dex mode
Performance - Pretty noteworthy
Since our review unit is the 6GB + 128GB model, the Galaxy Note 9 score chart on the benchmarks is respectable enough. It landed on the 12th spot just behind its cousins, the Galaxy S9 series and the 3DBench score is quite good too, but we have seen better scores, if we were using the 8GB RAM model, it should score better. We also started using Gamebench for our reviews now and the phablet's GPU is able to maintain at 75% throughout the test. To add on to that, other minor performance such as network calls and connectivity is alright, unless if you're underground or out of range from your preferred telco line.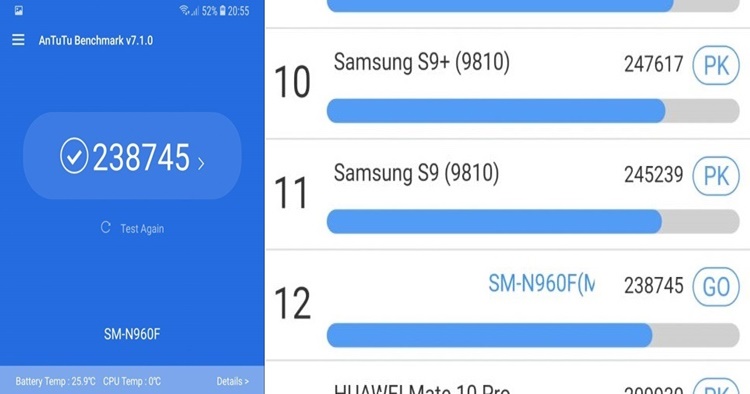 AnTuTu score, it should score higher if we were using the 8GB RAM model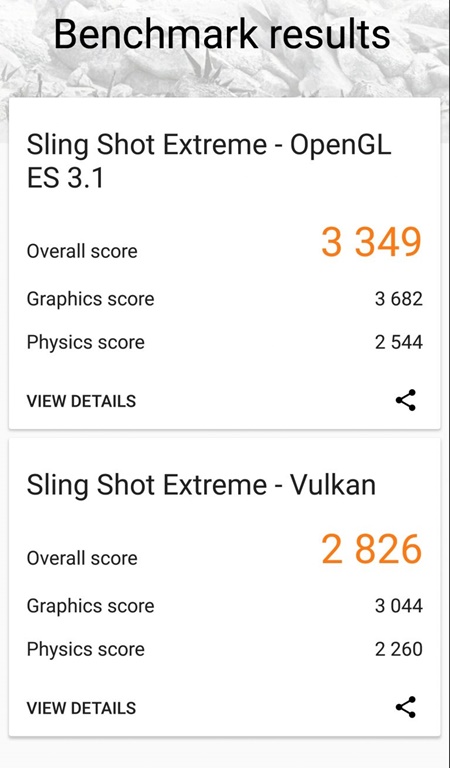 3DMark score, could have been better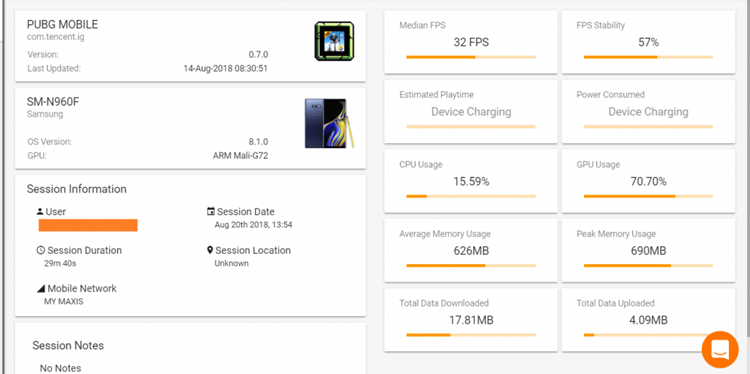 Gamebench chart
Battery chart from 100% to 45% after 3 hours of intense gaming
But do you know what's more impressive? The gigantic 4000mAh battery. Granted, this is not Samsung's biggest battery pack, as the title belongs to the Galaxy A9 Pro (2016) with a 5000mAh battery. Anyway, we tried grinding the Galaxy Note 9's battery hard and after 3 long hours of multiplayer (with Arena of Valor, Asphalt 9 and PUBG Mobile), it can withstand until 45%. Keep in mind, this is an impressive feat because multiplayer requires a constant connection (including talking through the mic in AoV and PUBG Mobile), the graphics were set to max and big high resolution displays also tend to drain the battery. With this, doing your daily social tasks won't be an issue and should last more than a day easily.
We also mentioned that the Galaxy Note 9 is using the exact same camera tech specs as the Galaxy S9+, but it now has a Scene Optimizer. If you think it's like those "AI" photography you see advertised nowadays, well you're half right, but from my experience the feature is more like refining the image instead of making it "pop" up (if you know what I mean). Not to mention, it has an improved Flaw Detection Intelligent Camera that will notify you if you need to retake the photo again. Check out our photo samples below!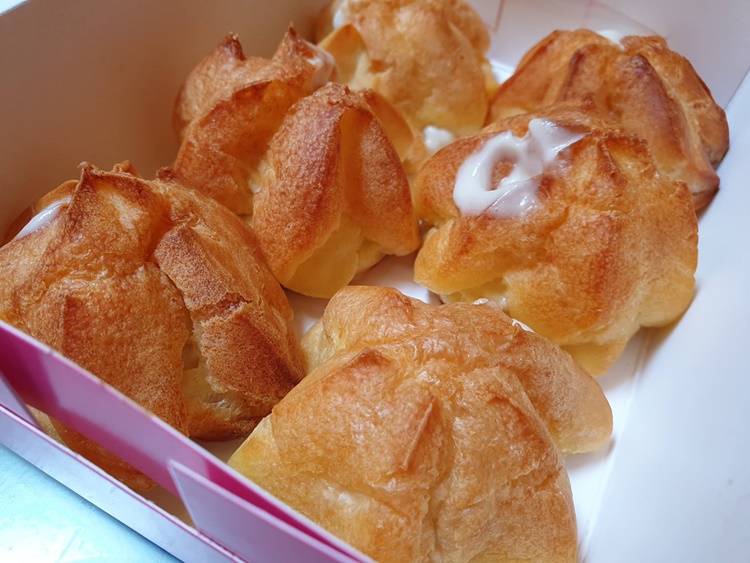 Look at the details of the buns, mhmmm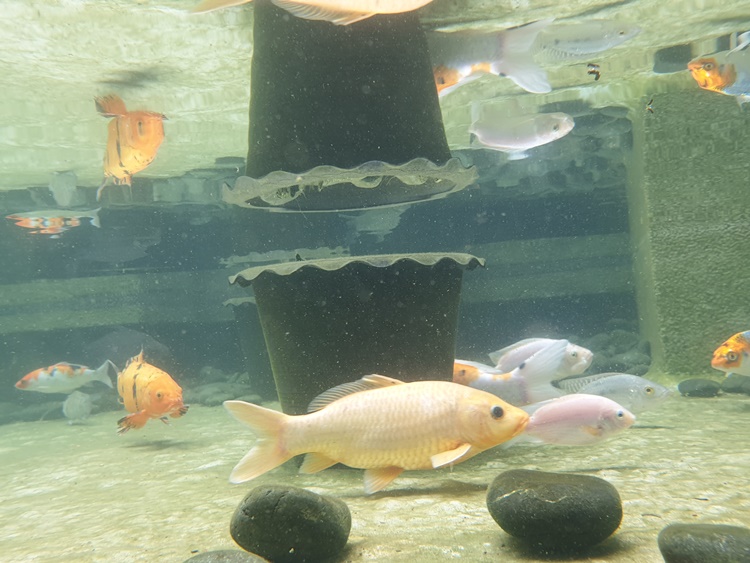 Underwater shot! Oh fun fact, the S-Pen's Bluetooth won't work if the phablet is under the water, so you'll have to do it manually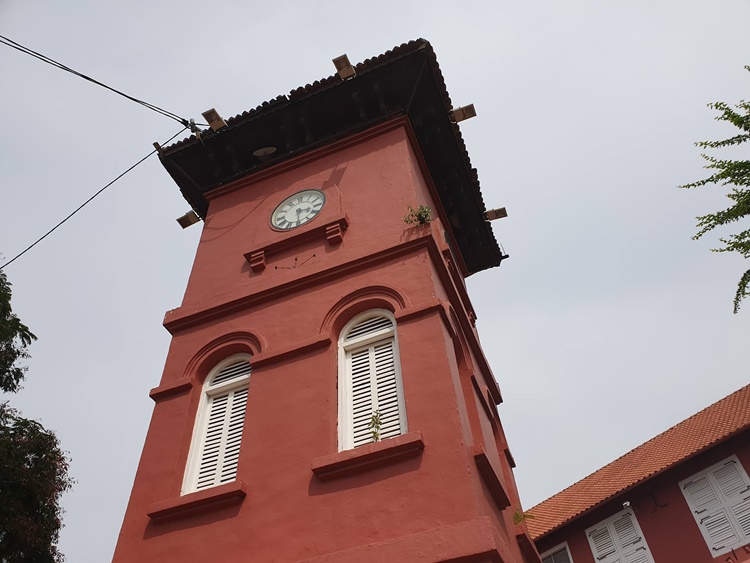 Just a random auto shot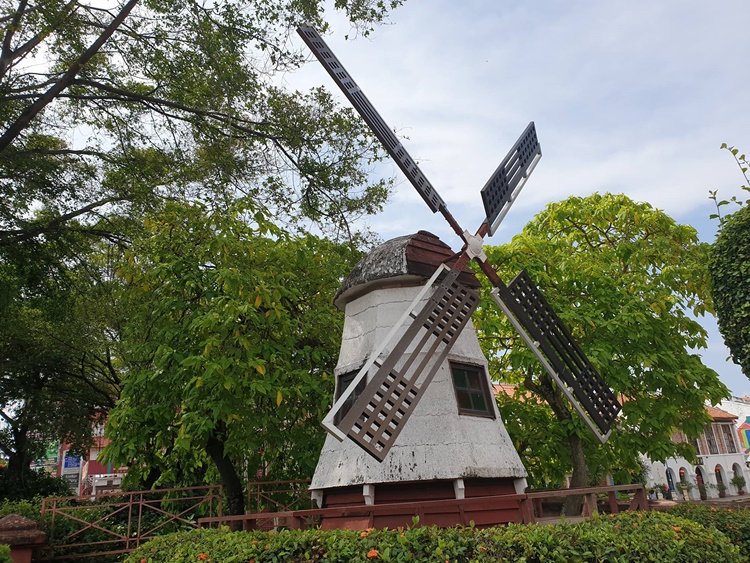 Love the greenery in this picture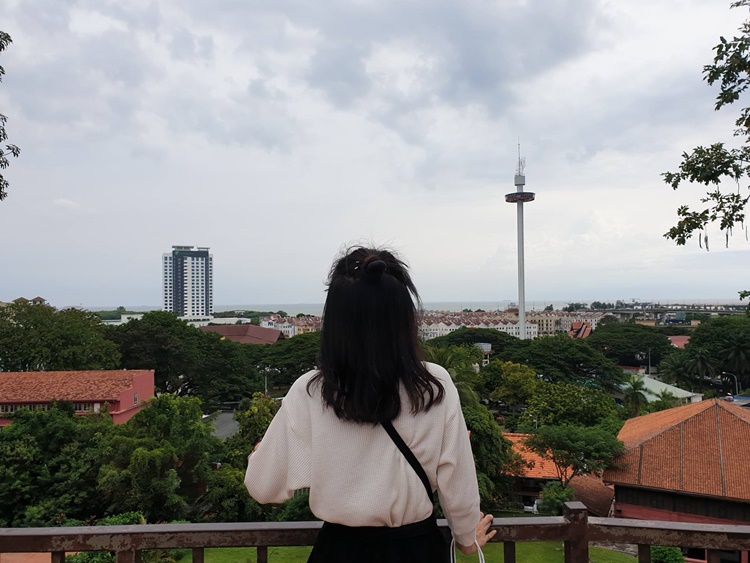 Wide view, auto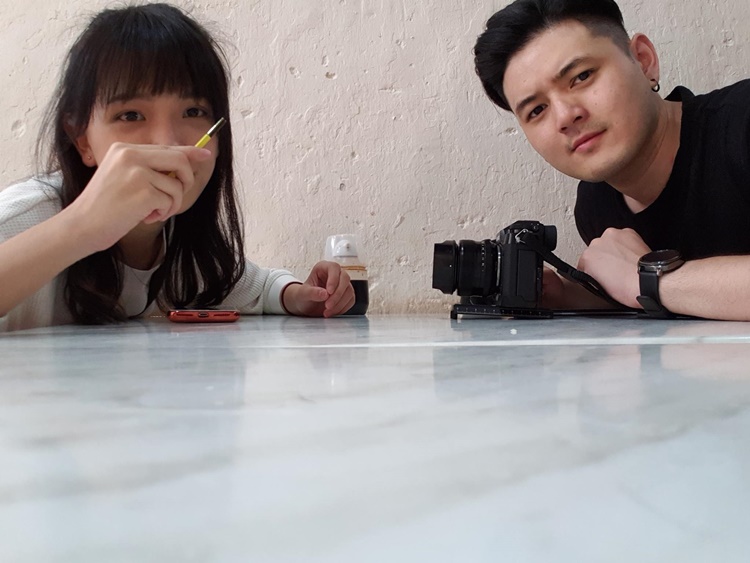 Using the S-Pen taking the wefie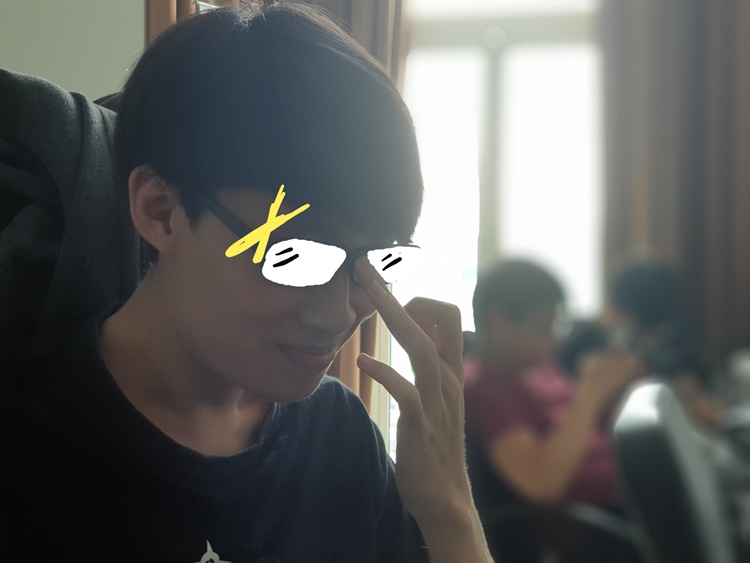 Here's a Live Focus shot + some editing from the S-Pen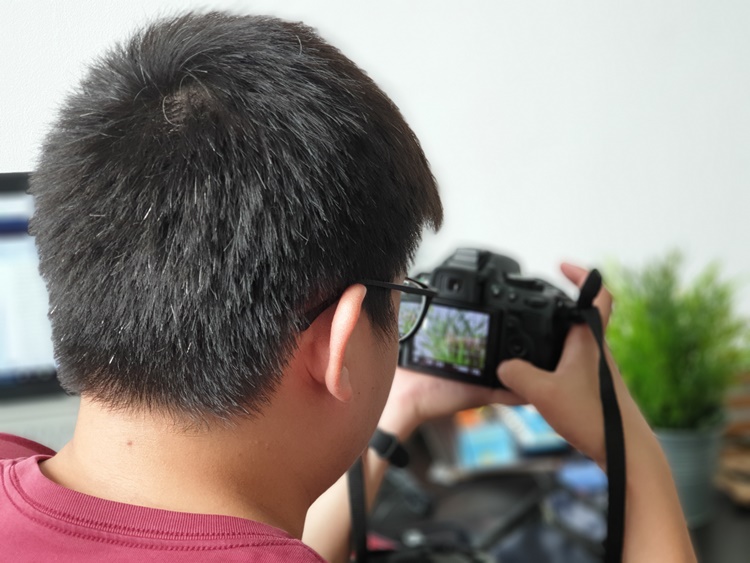 Yo dawg, I heard you like bokeh shots, so I'm taking a bokeh shot of you taking a bokeh shot of the plant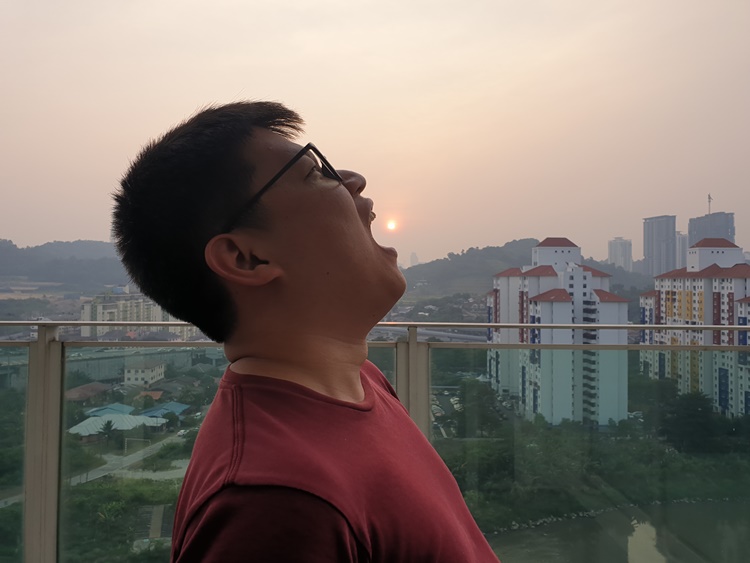 You're welcome to photoshop this photo lol
It was a hazy evening, but you can see the sky painted with a wee-bit of orangeness from the sun

Panorama shot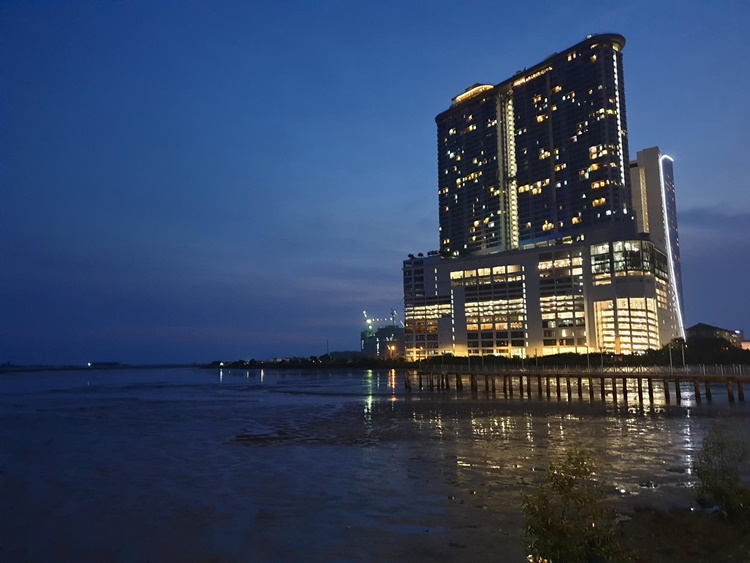 Fantastic night view! Auto shot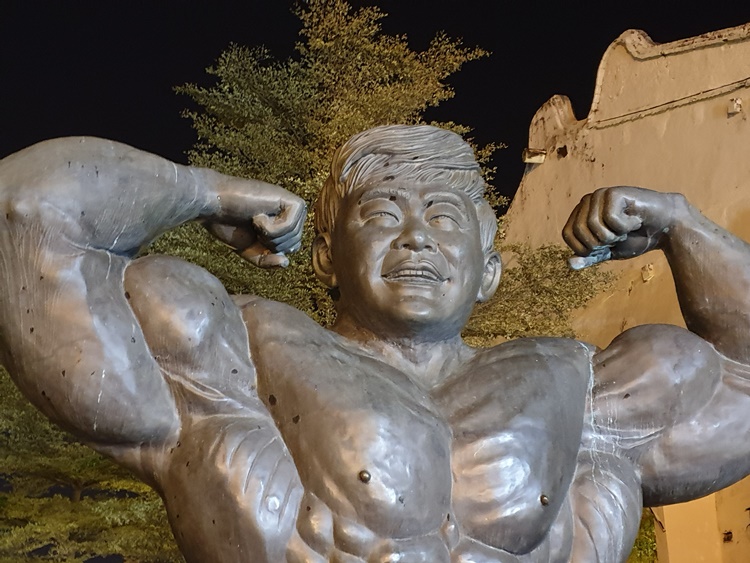 Check out those flexed muscles, very detailed
Conclusion - Truly the ultimate all-rounder
For RM3699 or RM4699 (512GB model), the Samsung Galaxy Note 9 is like the ultimate all-rounder - it has good performance for gaming combined with the Water Carbon Cooling System, a durable battery, a convenient Bluetooth S-Pen for work, an improved camera and a large storage space. Even though that's the case, customers might skip these incremental updates (because money "note" enough) and might look at the Galaxy Note 8 instead.
From the perspective of a smartphone + stylus category, the Galaxy Note 9 doesn't really have any competition. So if you're okay without the stylus, there are some similar flagships out there too. For a more premium-looking flagship, there's the OPPO Find X (RM3699, 8GB + 256GB), vivo NEX (RM2799, 8GB + 128GB), Huawei P20 Pro (RM2899, 6GB + 128GB), OnePlus 6 (8GB + 256GB, RM3099) and even its relative, the Galaxy S9+ (RM3769, 6GB + 128GB).
On top of that, if you're on a tight budget and still want a flagship phone, you can go for the ASUS ZenFone 5Z (RM2299 for 8GB RAM + 256GB or RM1899 for 6GB + 128GB), the Xiaomi Mi 8 (RM1599) and the recently launched POCOPhone F1 by Xiaomi for a ridiculous RM1428 (6GB + 128GB) price tag. Well, the choice is yours.
So how do you like the Galaxy Note 9? Think they went overkill by integrating 512GB into it? Let us know in the comments below and stay tuned for more smartphone reviews at TechNave.com.
Samsung Galaxy Note 9 Specs & Price >