New promotional poster almost showing the whole Samsung Galaxy Note 9 look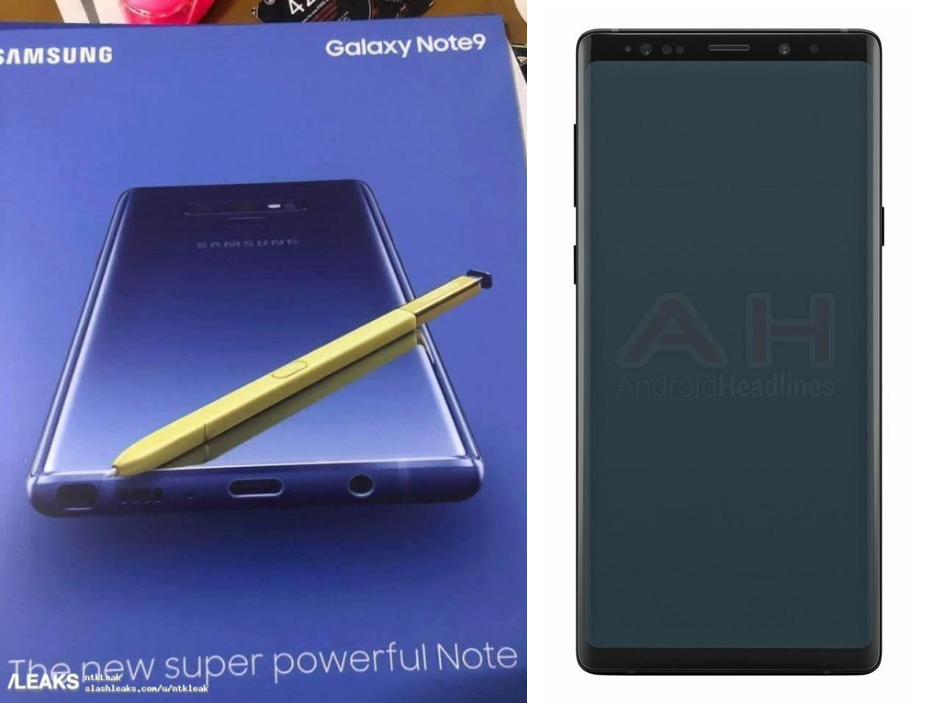 Keeping up with the Samsung Galaxy Note9 hype train, someone just leaked a photo of the phablet promotional poster. It appears that we are probably not getting a yellow or gold model after all, but rather it's the S-Pen that in the new skin colour with the blue tip. Also, we got a good idea of the price tag too which we have written below.
While it's not really a groundbreaking design, it's a bit intriguing to see the choices made for the S-Pen. If you slide that into the Galaxy Note 9, the blue tip will blend in with the blue body. So if that's the case, does this mean that the other colour model will also have the same contrast? For example, perhaps a black Galaxy Note 9 with a white S-Pen? We are just throwing a wild speculation here now.
Moreover, the promotional poster also confirms that the phablet will indeed have a new position for the dual rear cameras in a horizontal central placement with the fingerprint scanner just right below it. That's not all, it's said that there's even a heart rate monitor together with the camera and flash lens too. It's nice to know that the 3.5mm headphone jack is still around too. Also before we forget, There are reports that the phablet is now open for pre-sale in Poland for 4299 zloty (that's their currency), that's around ~RM4688 but then again, European pricing tends to be higher so it should be much lower than that.
Just a recap, the Galaxy Note 9 features a 6.4-inch Super AMOLED Infinity Display, 6GB of RAM, 4000mAh battery and two kind of processors - Exynos 9810 and Snapdragon 845. Stay tuned for more Samsung news at TechNave.com.
Samsung Galaxy Note 9 Specs & Price >