NewsBytes 2019 #9 - Samsung wins Display of the Year, Nokia 8110 gets WhatsApp, & other Lenovo, U Mobile, Celcom, Digi activities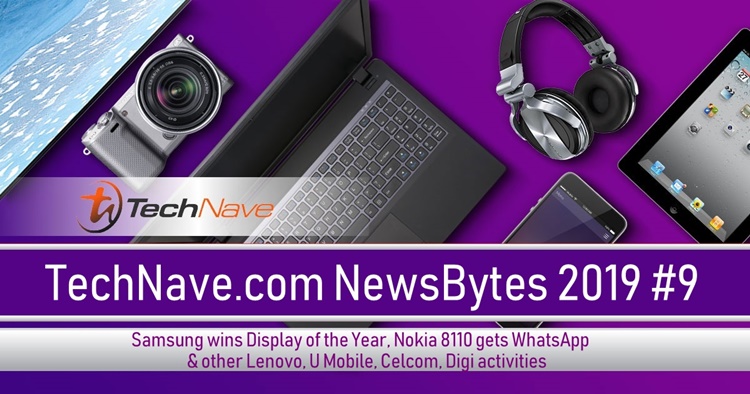 How's going, TechNavers? You better be celebrating Mother's Day and if not, at least wish yo mama one! Anyway, news seem to have died down a little. While there are some rumours here and there, the only news that are worth talking about are Samsung QLED 8K TV series has arrived in Malaysia, budget-friendly Google Pixel 3a and 3a XL were announced, Telenor and Axiata have merged together as one, and Facebook Dating is now live on your app.
Perhaps the most exciting feature (for us) is the fact that we have relaunched our new TechNave app 2.0! Wait, what? We used to have an app? Yeah, we do but it's just that it was really that great as it used to direct you to the web browser app in the end. So this time, we fixed that and you no longer have to be directed to the browser. Besides that, you can also search, compare and buy phones easily too! You can check out our guide here.
Now onto this week's NewsBytes...
Samsung's The Wall wins Display of the Year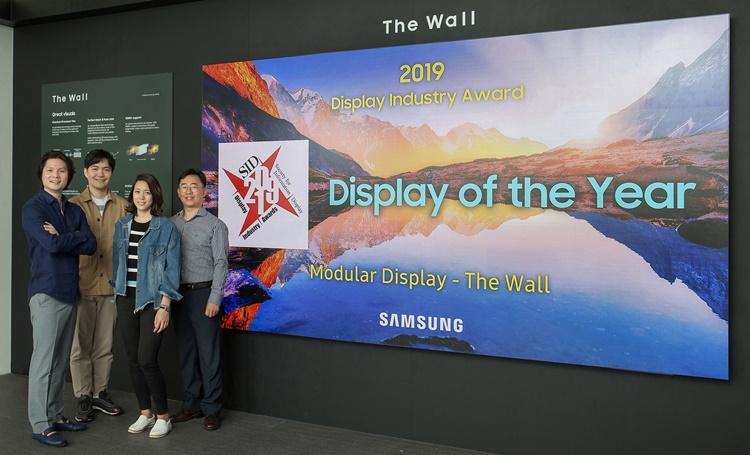 With the recent QLED 8K TV launch in Mid Valley, Samsung was also awarded Display of the Year from the Society for Information Display (SID) for its modular MicroLED display, The Wall. While it's not a new piece of technology, but it's certainly an impressive one featuring MicroLED technology which possesses colour qualities that produce vibrant-yet-natural colours.
Presented by the Society for Information Display, the 2019 Display Industry Awards (DIAs) recognize innovative display products, components, and applications that hold the most promise for shaping the future of the global display industry. The DIAs are awarded each year in three categories: Display of the Year, Display Application of the Year, and Display Component of the Year.
WhatsApp now available in Nokia 8110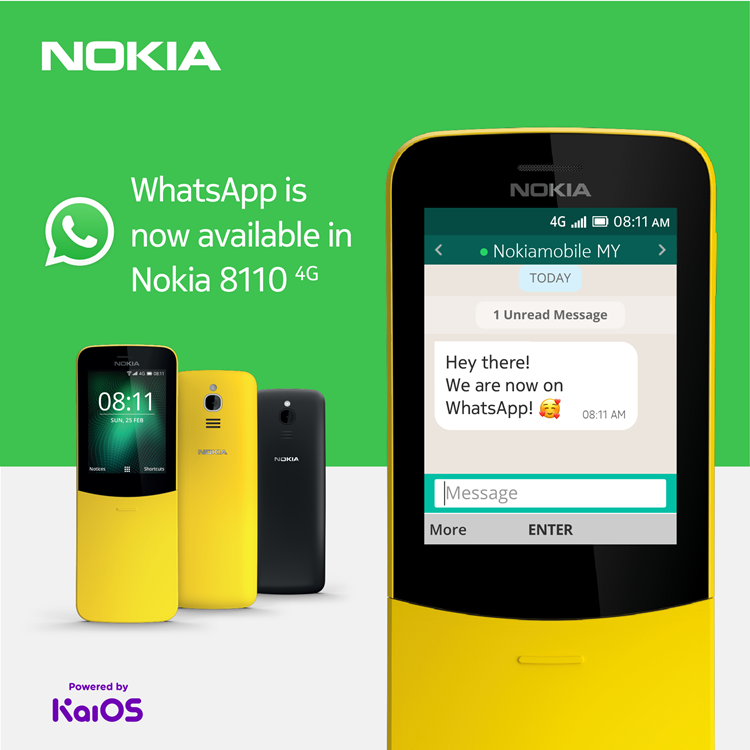 Meanwhile in Malaysia, fans of Nokia 8110 would be delighted to know that WhatsApp is now available. The app can be downloaded from the Google Play Store and in case you're wondering how much does the phone cost, it's only RM299 and you can purchase one at Nokia authorised dealers nationwide or Nokia's Official Store on Lazada.
Lazada named Southeast Asia's Number-One Shopping App for 2018 by App Annie
Speaking of Lazada, App Annie has named Lazada as Southeast Asia's Number-One Shopping App for 2018 in their annual Top Publisher Award. This is due to Lazada having the highest number of monthly active users (MAU) in Southeast Asia and continues to retain its top spot in the first quarter (Q1) of this year.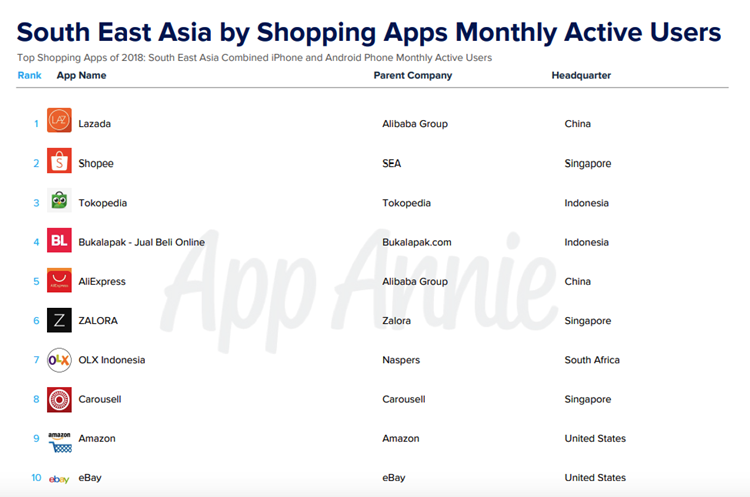 Congratulations, Lazada! Come, I clap for you
Lenovo Appoints Varinderjit Singh as General Manager for Malaysia + new Legion gaming laptops
Lenovo has been kind of quiet lately but there is a new appointment taking place. Varinderjit Singh will be replacing Khoo Hung Chuan who will be transitioning to a regional role for Central Asia Pacific, thus he is now the new General Manager for Lenovo Malaysia.

Mr. Singh will be overseeing the overall growth of the Lenovo Malaysia business, as well as leading the organisation. According to the PR news, Mr. Singh has more than 28 years of global experience in the technology sector. Prior to joining Lenovo, he was the Managing Director for Hewlett Packard Enterprise, based in Malaysia.
Varinderjit Singh, General Manager of Lenovo Malaysia
In addition, the company has released 5 news gaming laptops packing up to 9th Gen Intel Core high-performance mobile processors and NVIDIA GeForce GTX 1650 and 1660 Ti GPUs which are the Lenovo Legion Y7000 SE, IdeaPad L340 Gaming, as well as the upgraded Lenovo Legion Y740, Y540 and Y545 laptops. The pricing and availability of the products in Malaysia will be announced in June 2019.
U Mobile collabs with Chubb Insurance
U Mobile has also been busy on their own, the company signed a collaboration agreement with Chubb Insurance Malaysia Berhad. This partnership will offer a wide range of Chubb general insurance products of different premiums to both U Mobile and non-U Mobile customers. The agreement was signed by Wong Heang Tuck, U Mobile's CEO and Steve Crouch, Chubb Insurance Malaysia Berhad's Country President on 3 May 2019.
Starting from the third quarter of this year, U Mobile will be making Chubb's Micro Personal Accident Insurance available from as low as RM6, as well as a range of travel and motor insurance products, via the telco's soon to be launched e-wallet called GoPayz. To simplify the customer experience, quotations, applications, purchases and management of Chubb's policies will be done entirely online via the GoPayz app and website.
Apart from Micro Personal Accident Insurance and Travel insurance, U Mobile will also be offering Motor Insurance as well as Device Insurance before the end of the year.
Celcom successfully hosted a blood donation campaign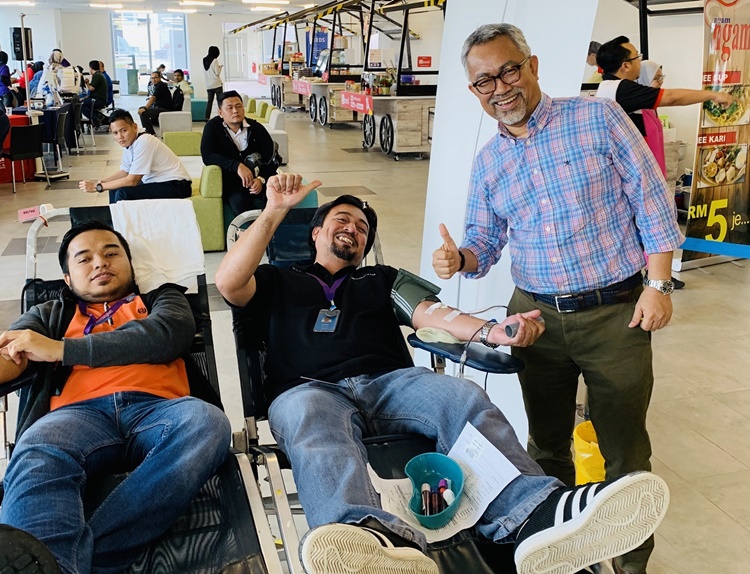 Idham Nawawi, Chief Executive Officer of Celcom Axiata Berhad cheering two of Celcom employees that volunteered as blood donor during Celcom's Blood Donation Campaign recently
Then during 2 May 2019, Celcom drove a blood donation campaign in collaboration with MRSM Malaysia Student Association (ANSARA) and it was held in its new corporate office, @celcom, as part of its social responsibility efforts.
The 'pre-Ramadhan' Blood Donation Campaign 2019 marks the 13th edition of ANSARA's campaign to increase awareness of the importance of blood donation in saving lives. A total of 135 bags of blood were collected at the end of the day which will be stored at, and used by, the Pusat Darah Negara. Great work, fam!
Digi hosted industry-first Botathon Event for Digital Acceleration with Automation Anywhere
Then also during early May, Digi co-hosted the first telco Botathon in Malaysia together with Automation Anywhere, a Robotic Process Automation company. The event was an initiative of Digi's Innovation 360°efforts to encourage employees to digitally transform by providing them with various platforms to apply innovation to their work and opportunities to upskill and develop new competencies.
"We believe in building a culture that gives our employees the freedom to explore, innovate and develop, with the aim of fostering an agile digital workforce that can adapt and evolve in our journey towards Industry 4.0. The Botathon was a fantastic way for our employees to develop new digital skills to automate processes, ultimately increasing operational efficiency and enabling them to build on the commitment to deliver excellence to customers," said Kesavan Sivabalan, Chief Technology Officer, Digi.
To read the full story, you can check it out right here.
Ambi Climate Introduces New Way to Control Air Conditioners Using Siri
What is Ambi Climate and what does it have to do with Apple Siri? If you must know, this AI-enhanced air conditioner controller was created by Ambi Labs, all the way from Hong Kong and it integrates with Siri Shortcuts. With this, Apple users can use it to control their air con or heat pumps with personalized voice commands like "A Bit Cold", "A Bit Warm" and "Comfy" with Siri. Ambi Climate is also compatible with Amazon Alexa and Google Home.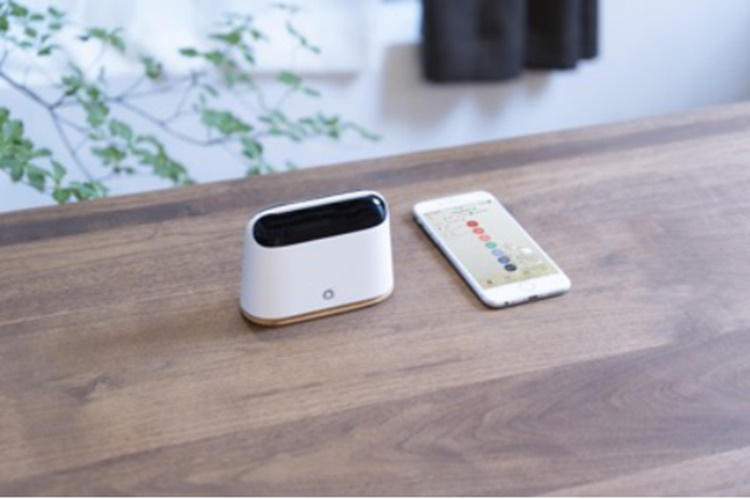 Available on iOS 12 or later, Siri Shortcuts is activated from the Siri & Search option in iPhone/iPad settings or through the Shortcuts app. Users will need to upgrade their Ambi Climate app to version 2.5.0. or later. The recommended price US$129 (~RM536) so we don't think we will be seeing this in Malaysia anytime soon.
Taiwan Excellence's Hunt for Number One with the TEEC 2019 Launch
Finally, Taiwan Excellence has recently launched its Taiwan Excellence Esports Cup 2019 (TEEC) online and on-ground tournament qualifiers in Malaysia. The tournament began recently on April and will end on November, where the winners of the CS:GO category will be receiving a golden ticket to the Grand Finals in Taiwan. The tournament will see at least 10,000 Malaysian gamers engaged on a competitive platform through console, mobile and PC.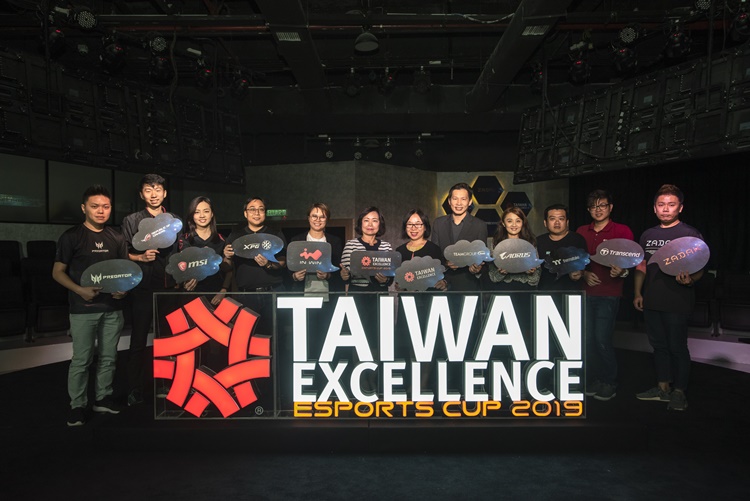 Sponsors, Malaysian Reps, Taiwan Excellence VIPs
Stay tuned for more NewsBytes at TechNave.com.