OPPO has always been known for their good camera quality on their smartphones, just earlier this year, the OPPO F1 made its debut in Vietnam but it was presented as a normal mid-range device. So how does one improve it as the seasons come and go? The answer - prioritize the front camera by pumping it up to 16MP, and introduce the OPPO Plus & F1s to the world as a selfie expert smartphone. We got the F1s model which was released in Malaysia just last month, does it really live up as THE selfie expert? Let's find out.
Design - A well polished and simple looking smartphone
At first glance, many people would think the F1s actually looks a bit similar to the Apple iPhone 6s on the front except for the rectangular home button, but there's even a more striking resemblance to the OnePlus 3 especially the front. Well, what can I say? Smartphones these days are mimicking each other, and coming from China, we shouldn't really be surprised for the similarities, and you know there goes a saying, always learn from the best.
The 16MP front facing camera, along with the rectangular home button
On the back, however, presents us a very solid metal premium look and we can't say we're disappointed. It looks great in gold with a simple back cover design with the rear camera and LED flash
Volume buttons
Power button and a triple SIM slot (dual nano, and a single microSD slot)
Double speaker grill (only the right side provides sound), 3.5mm headphone jack, USB 2.0 at the bottom
Tech Specs and Features - Above than your average specifications, some cool feature tricks & some U.I. clones
Here are the OPPO F1s specifications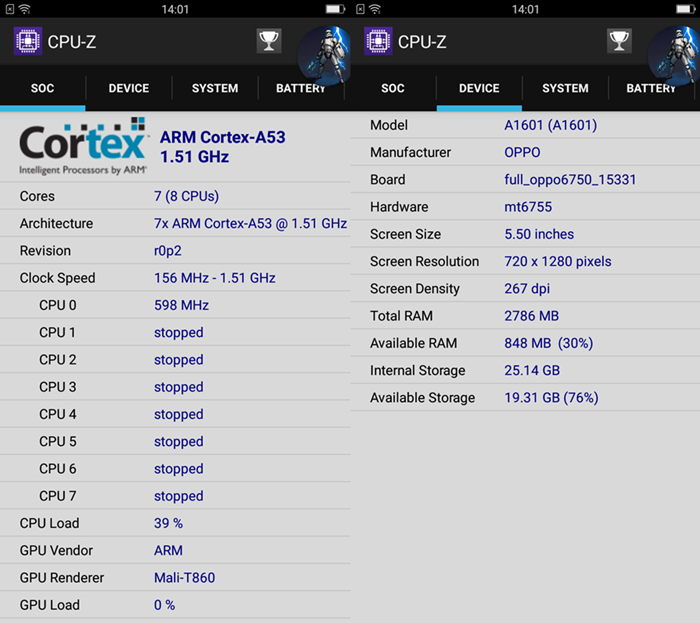 64-bit octa-core MediaTek MT6750 processor
3GB RAM
32GB storage + up to 128GB microSD
5.5-inch display (1280 x 720 pixel resolution, 2.5D Corning Gorilla Glass 4, Glove and Wet Touch input)
13MP rear camera (f/2.2 aperture, LED Flash, Phase Detection Auto Focus) + 16MP front camera (1/3.1-inch sensor, f/2.0 aperture)
Measure 154.5 x 76 x 7.38mm, weighs 160g
Features fingerprint sensor built into front home button, dual Nano-SIM 4G LTE, free case + protective film, USB 2.0
Supports 802.11 a/b/g/n WiFi, Bluetooth 4.0 and GPS connectivity
Android 5.1 + ColorOS 3.0
3075 mAh battery
Available in gold and grey
On paper, the specifications aren't too shabby and it performs well (more on that later). You have all the basic tech-specs for the phone to work nicely, there's plenty of spaces + the extra microSD card slot, 3GB of RAM, a good enough 720p 5.5-inch display (compensated by the 2.5D Corning Gorilla Glass 4) and a nice 3075 mAh battery juice. However, it's odd to see it coming with a fairly old Android 5.1 Lollipop (ColorOS 3.0), and you're not able to upgrade the firmware to Marshmallow even though it's been around for a long time already.
As mentioned earlier, the F1s looks similar to the iPhone 6s and OnePlus 3, but the user interface (U.I.) is another different story, or rather more like the same. For some reason, OPPO decided to just integrate most of the U.I. with Apple iOS. For example...
Some iOS icons (left) vs ColorOS icons (right)
Come on OPPO, really?
Um...ok.
So alright, let's look past that for awhile and get into the features. In the features corner, the F1s has a few useful tools to get by, my favourite one is the screenshot which you can just use three fingers to swipe down or up to work. However, I only knew of this after one week when exploring in the Operation Skills found in Settings -> Instructions, I think OPPO should relocate it for first-time users when they just started using it because the tips are helpful.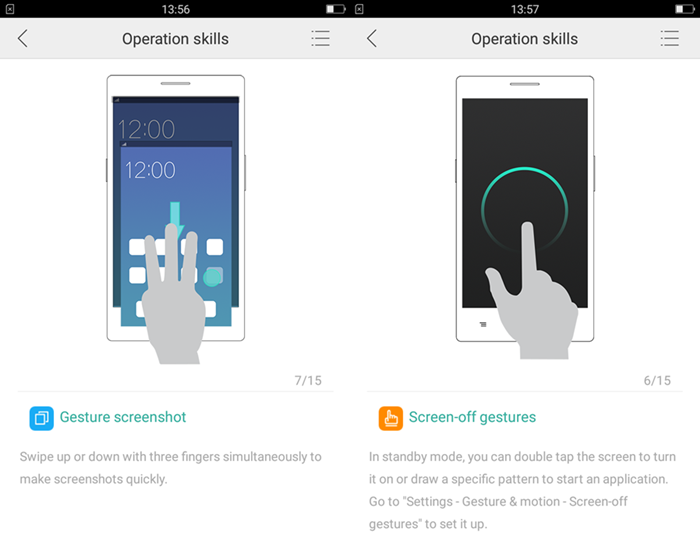 The Operation Skills tips
Another thing that I like is the fingerprint sensor, not only it unlocks fast (0.2 seconds), but you are allowed to customize a second fingerprint analog for other functions, such as designating an app, a quick shortcut is always nice; however, this doesn't work when you're already on the homepage.
The list of apps available for fingerprint setting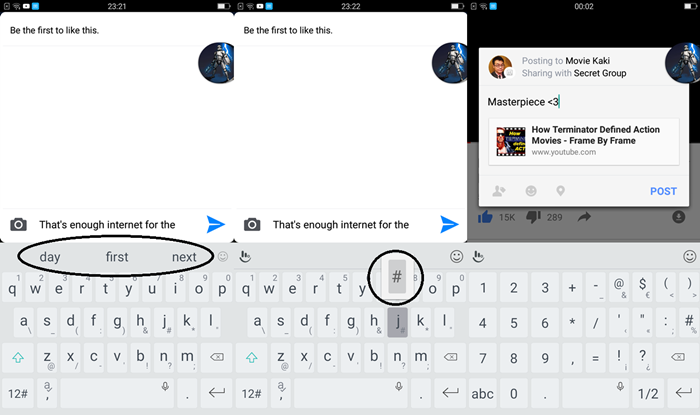 (left) Auto prediction mode, (middle) fast shortcut,
(right) different keyboard layout for the numerical side
The keyboard is great too, very rarely do I have to switch for numerical options when needed, I just have to press hold for awhile for it to appear.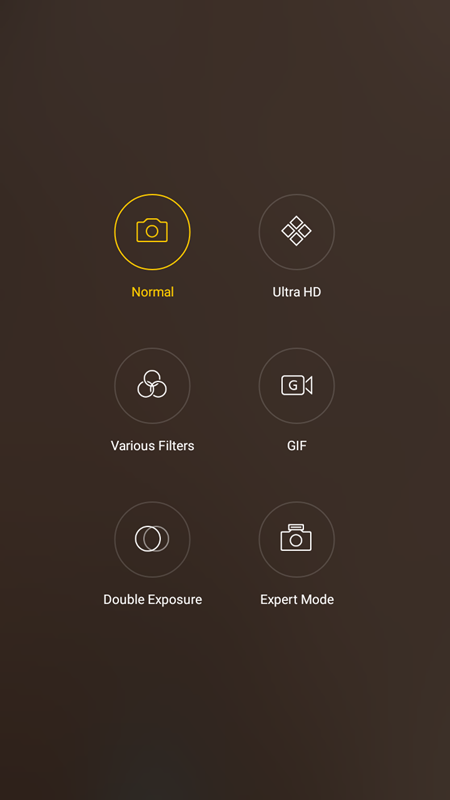 There aren't many camera modes, but they are more than enough. I really love the Double Exposure feature because with some creativity, you and your friends could really make funny pictures, so as GIF mode.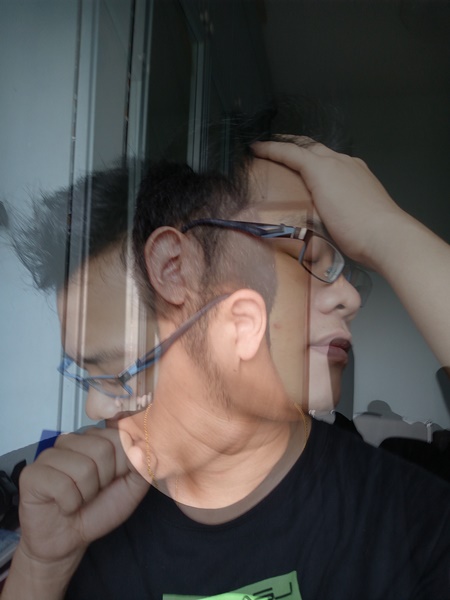 Double Exposure feature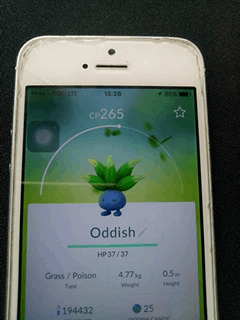 GIF mode (insert heavy metal sound track here lol)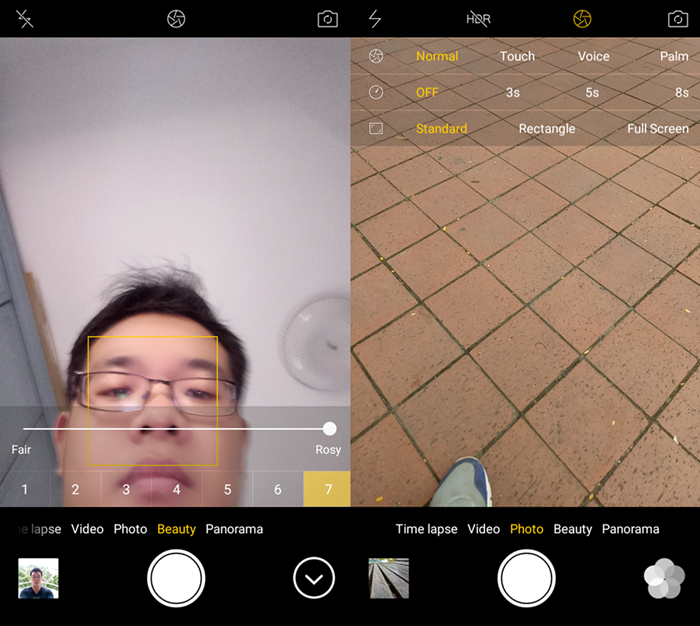 (left) Beauty mode, (right) Camera setting
Expert mode offers the usual ISO and Shutter speed setting and it's best for night photography, it also allows you to save your picture in RAW format so that's nice for photographers who are into that. Like the Huawei P9 and P9 Plus, RAW format is not available for selfie mode.
Performance - It's all about the selfie
The F1s' performance was met with expectations, it is able to play games like Asphalt 8:Airborne easily, surfing social apps is smooth, battery life is commendable which could last you at least a day, and YouTube viewing on the 5.5-inch Gorilla Glass 4 display gets a thumbs up even though the resolution is 720p only. However, during the first two weeks or so, it did have some issues playing Pokemon Go, as the Pokemon animation tend not to appear often, and the display doesn't go black when held upside down (battery saving mode). Luckily, OPPO sent two update patches to fix the phone to be compatible with the app, so it's working fine now, but you could still feel a little bit of line "laggyness" when compared with other phones (my iPhone 5 has better GPS accuracy).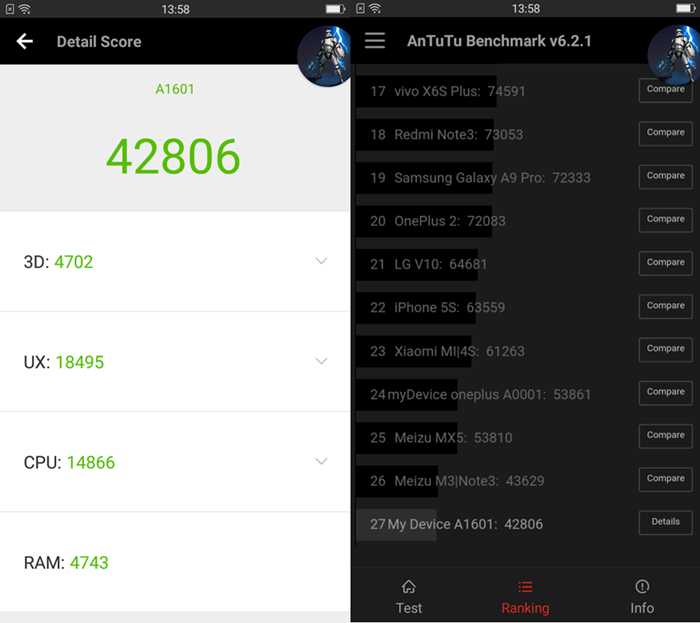 AnTuTu score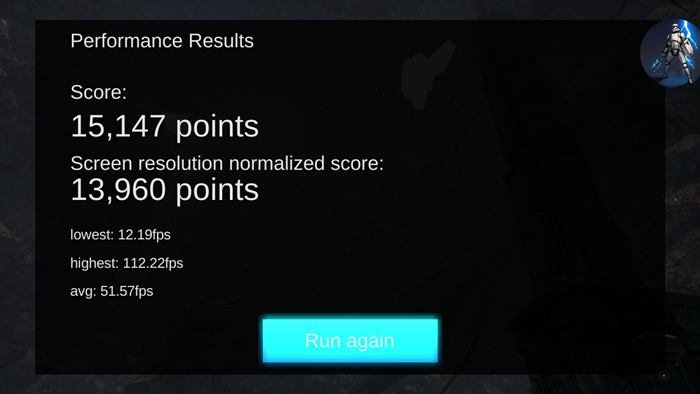 GPUBench score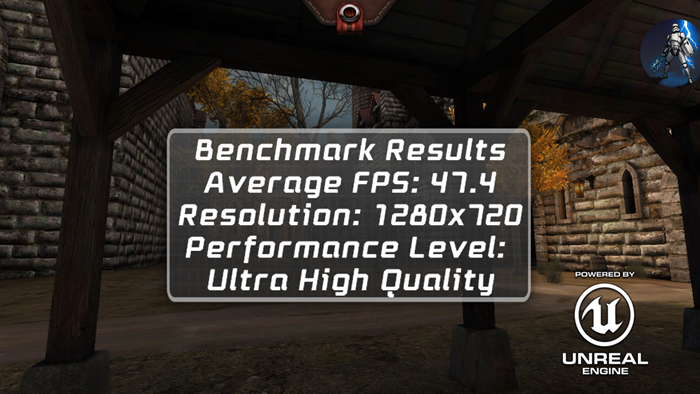 Epic Citadel score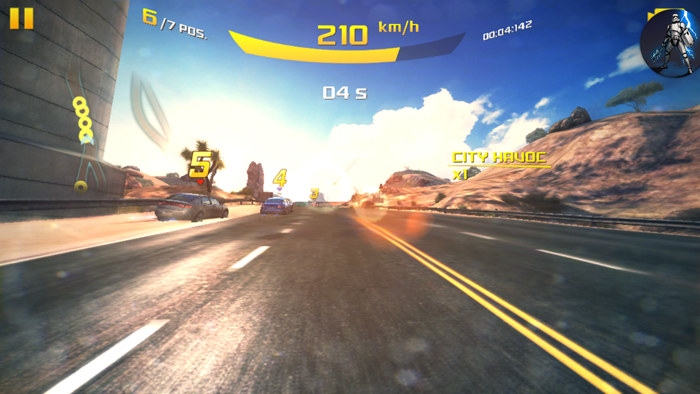 Asphalt 8:Ariborne testing (very nice)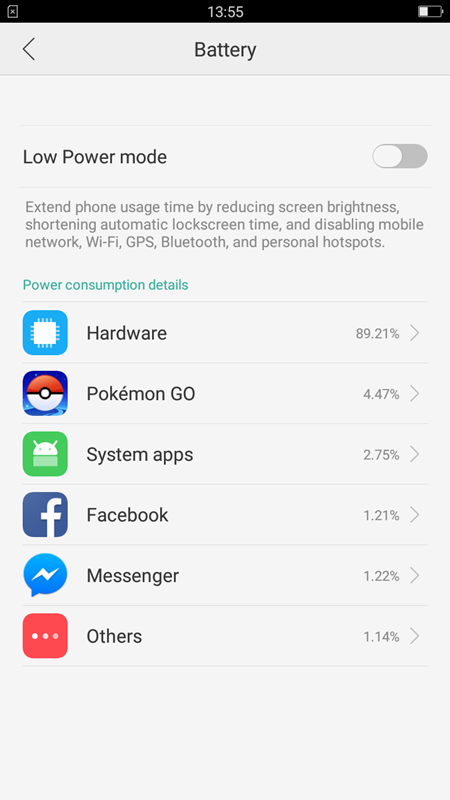 Battery page doesn't show you a chart of how fast it goes down for some reason, but I can tell you that it doesn't have any overheating problems and will only go down fast when pushed too much (heavy gaming, long YouTube viewing, Pokemon Go)
As for the highlight of the phone, with such a huge 16MP camera up front, how well does it perform for selfies? Pretty good I might add, in fact, the F1s selfie snapper does its best on outdoors giving your face a nice clear look. It even has a selfie panorama mode, which is a bit difficult to execute because it's only works holding the phone vertically, it's too bad that the selfie panorama can't work horizontally but you'll get the hang of it.
Besides the selfie snapper, the rear 13MP camera provides good pictures too. So overall, I'm quite satisfied with the camera quality; users should have no problem taking quite vibrant images even in indoors that has low-light environment, so as long as there's light, your photo shots will turn out just fine. Check them out below: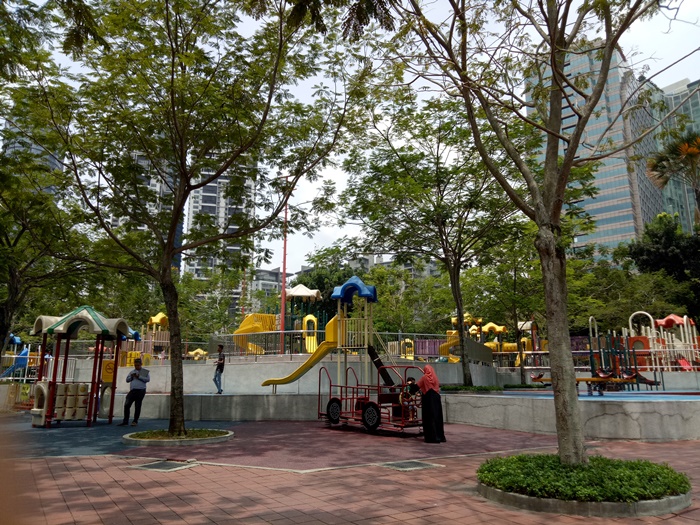 Outdoor shot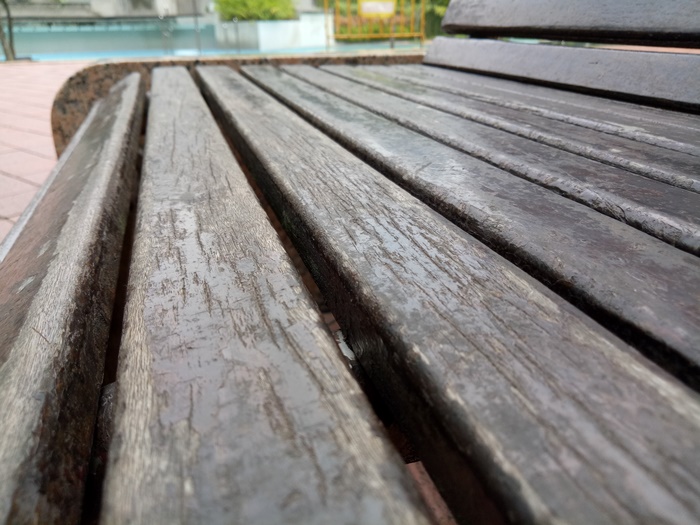 Detailed close up shot on the bench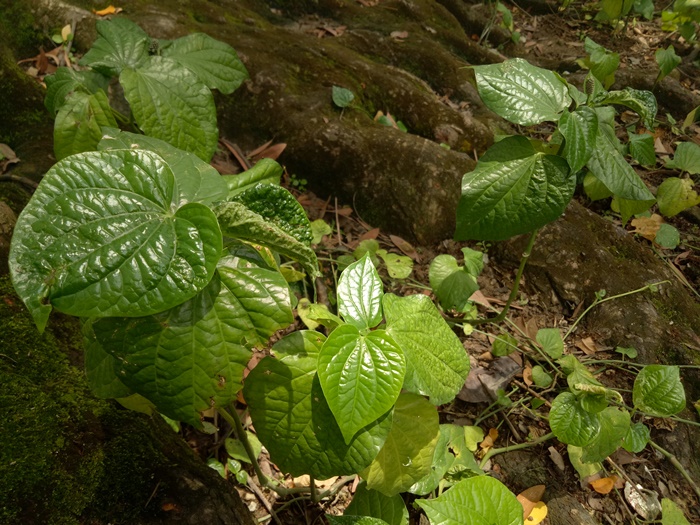 The textures are on spot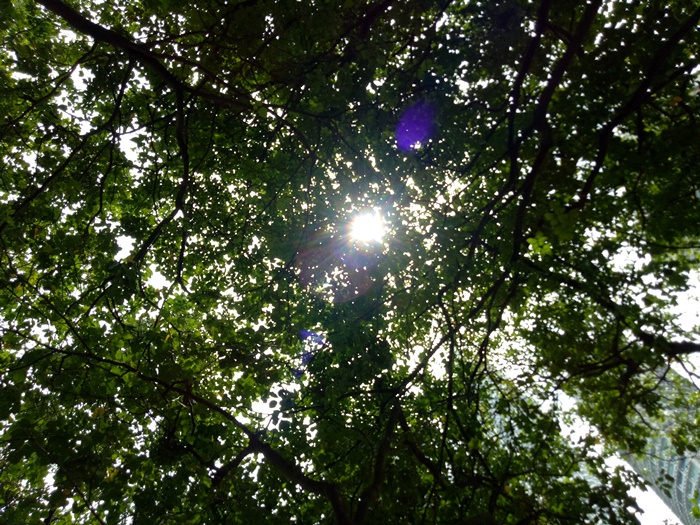 Tried doing a komorebi (木漏れ日) shot
You may noticed the exposure is a bit too bright, but I think it brings out the contrast nicely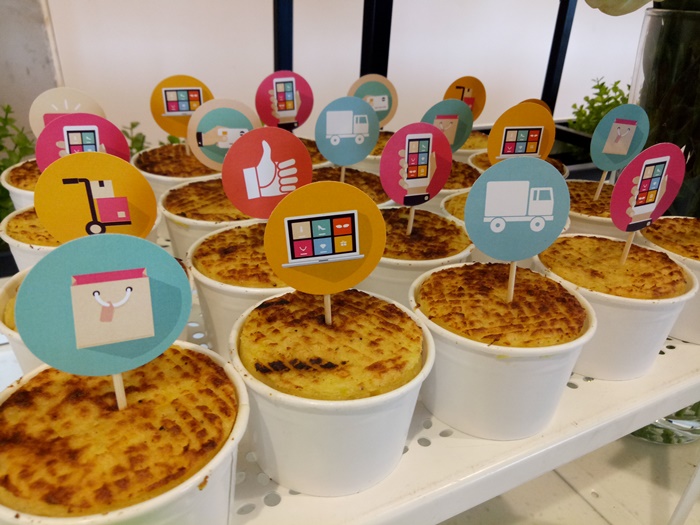 Looks delicious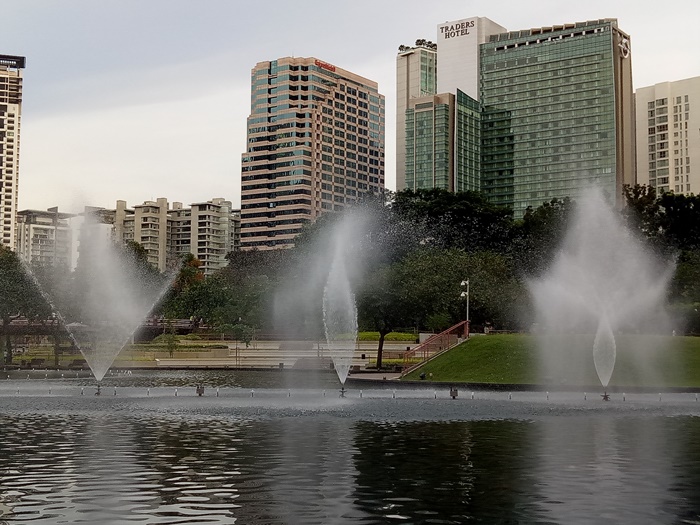 Tried Expert Mode

Panorama shot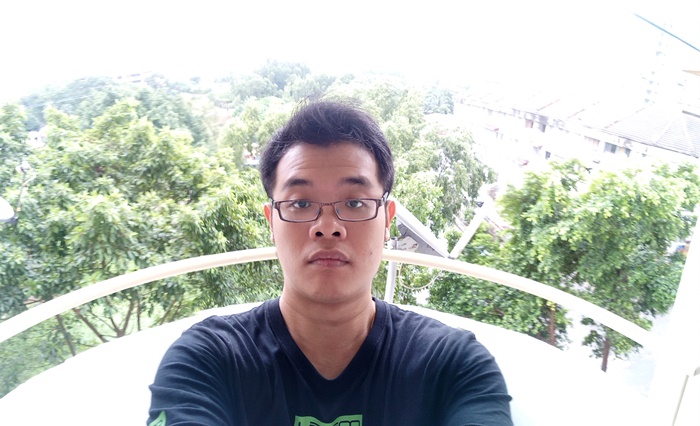 Selfie Panorama, exposure is too bright but that's probably because I'm in a shady area with the brightness behind me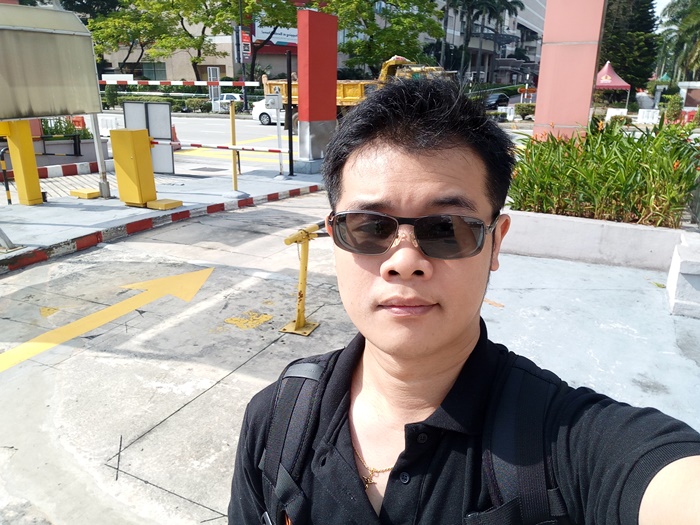 Selfie before going to work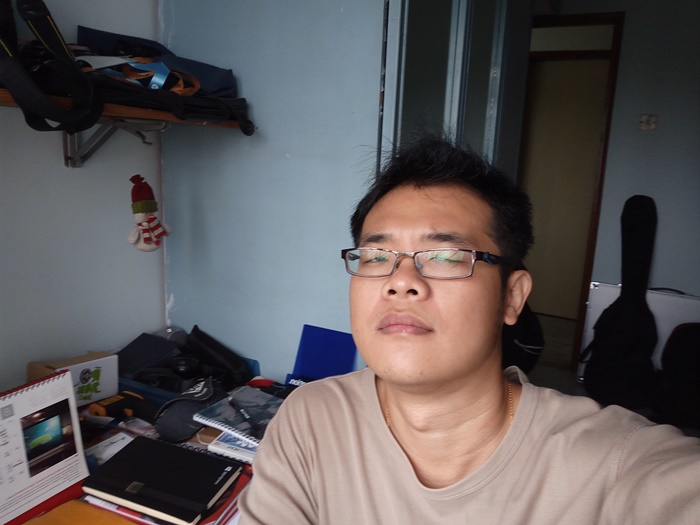 Anothe selfie in a semi low-light environment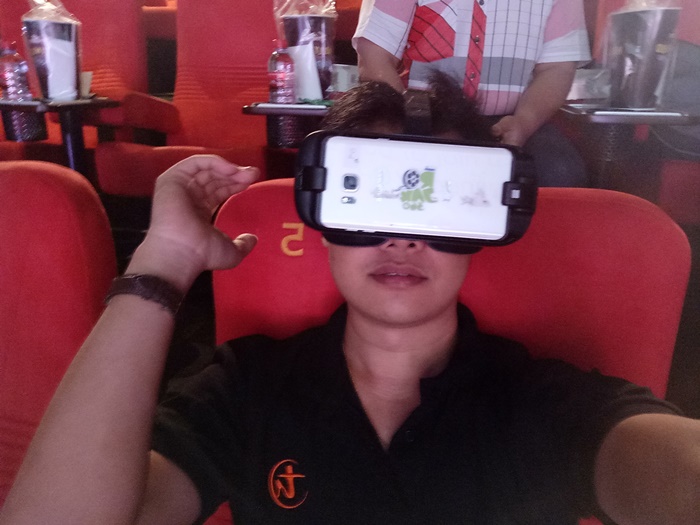 Selfie in the dark cinema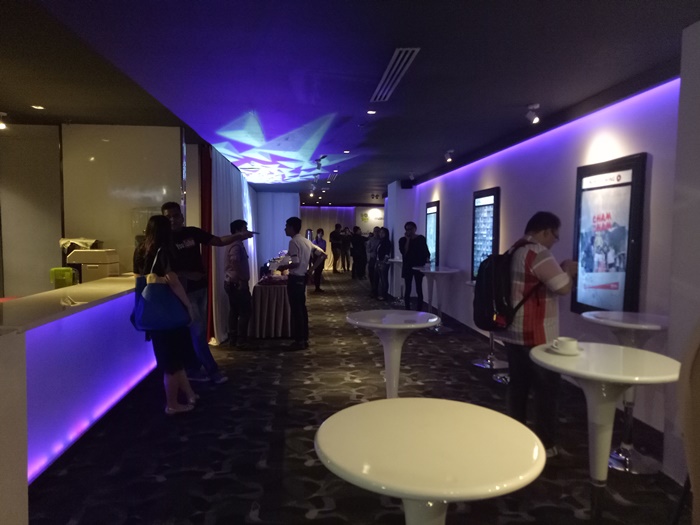 This place is suppose to look darker than it is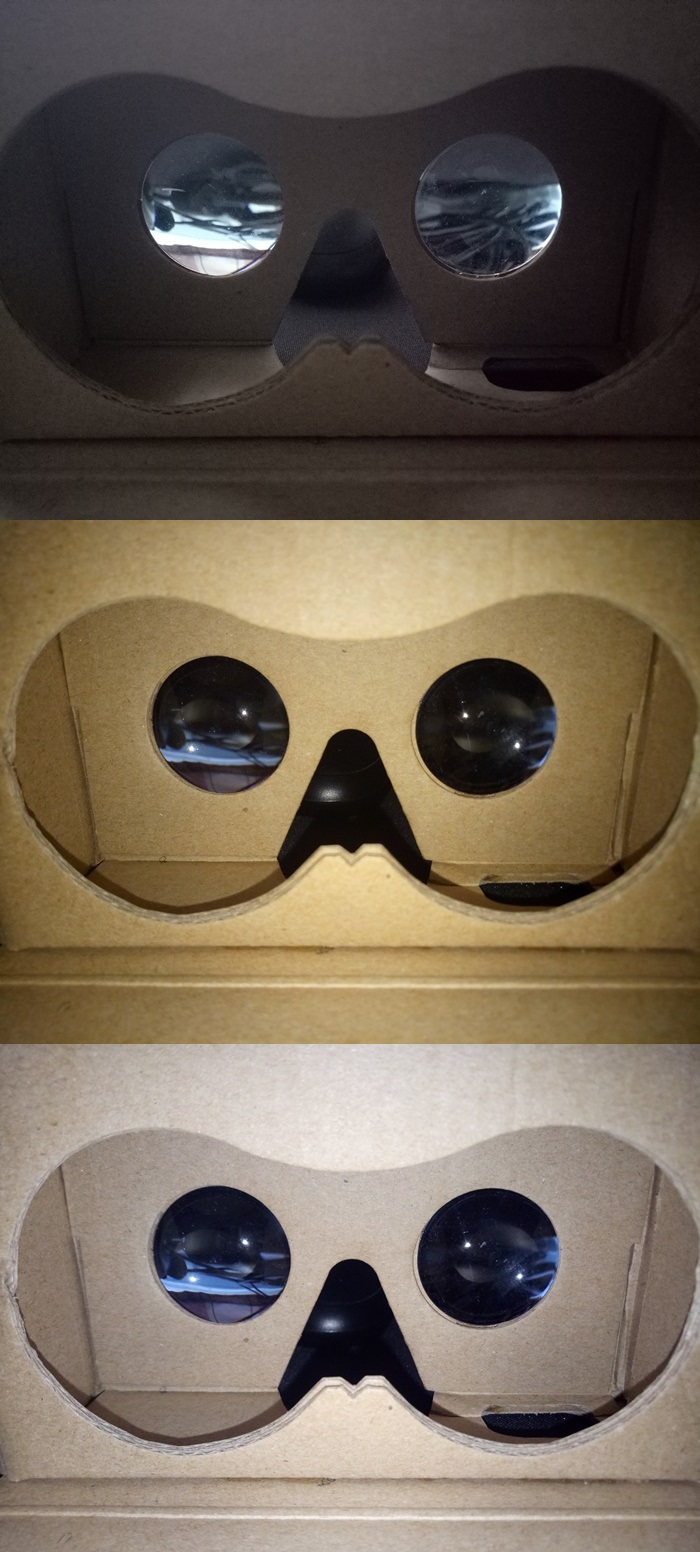 (From top to bottom) Low-light shot, Flash mode, Fill Light mode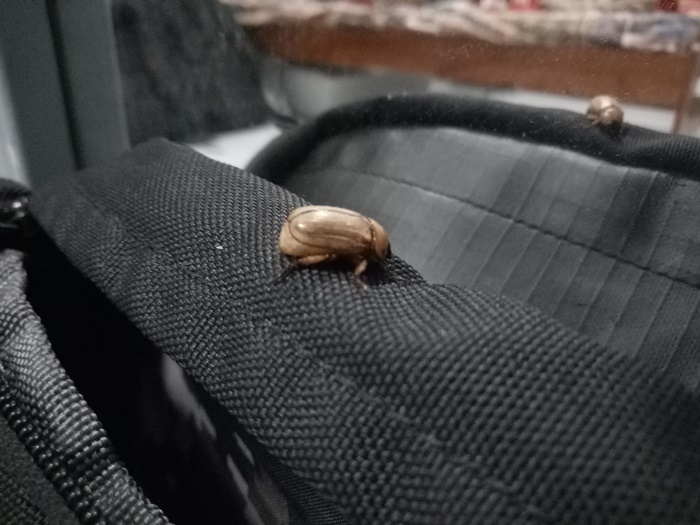 Another close-up shot, apparently if you get too near the bug (or any object) it will get too blur
Conclusion - Surprisingly worthy and a fun smartphone to use
The OPPO F1s is a fun phone to have, in fact, it should be a great device for vloggers or YouTubers who needs to record themselves often thanks to the huge 16MP front camera, not to mention the Double Exposure/GIF mode which I had fun using it, along with other little useful tools like the quick screenshot trick, a secondary fingerprint sensor for opening other apps. It's a good performing device with a simple well polished design, and plenty of storage spaces too for your photo/video memories.
But on the other hand, I must comment that OPPO should be a little more original because of how much it resembles other phones that I've mentioned earlier, like the app icons and especially the photo U.I., they should at least put some effort in designing their own instead of completely copy-and-paste 99% of it from Apple. Other that that, perhaps putting the Operation Skills tips as one of the first things for first-time users to look at, maybe installing in a battery chart for reference from future update patches, and it's too bad that it's stuck with Lollipop OS.
If you want to compare with other phones, it's actually the more expensive (RM1198) than the P9 Lite (which you can see more of in our review). Although it's slightly cheaper (RM1099), people who are really into photography might consider the F1s due to the selfie snapper, fun camera features and bigger storage spaces. If you're not looking for camera but performance, then perhaps the Samsung Galaxy J7 (2016) (RM1049, check out our review too), which has excellent battery life or the Honor 5C (check out our review here as well) that's only RM799 with great performance. The choice is yours.
Know anyone else using the F1s? Thanks for reading and stay tuned for more reviews at Technave.com!