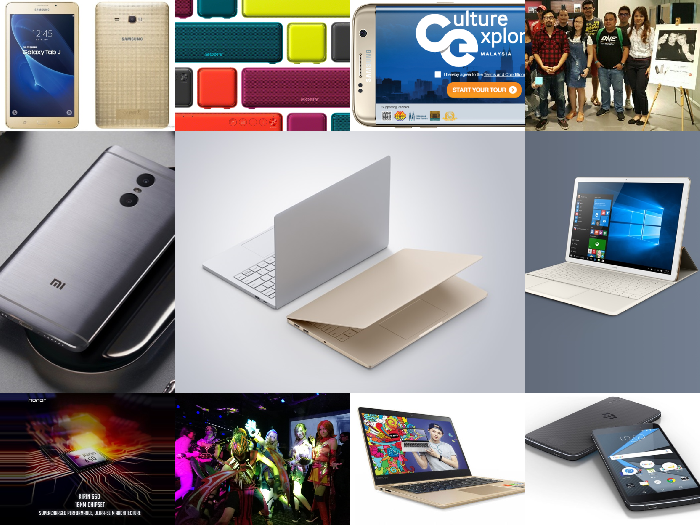 Last week was filled with a lot of new and official announcements but the most notable one remained Xiaomi's first laptop, the Mi Notebook Air, which for some reason was quickly followed up by another thin notebook computer called the Lenovo Air 13 Pro. Following up on these were the Xiaomi Redmi Pro smartphone with its dual rear camera, while the Android-based Blackberry DTEK50 was also announced. Other notable international announcements include the Samsung Galaxy Tab J for those budget tablet users out there.
Local news really came in droves with the OnePlus 3 officially coming to Malaysia alongside the affordably shock resistant LEAGOO Z5. Acer announced their Aspire X3 and XC desktops. Sony announced their h.ear go speakers and Huawei announced that their hybrid Huawei Matebook would also be available in Malaysia.
On the event side, the ESL One Genting tournament brings in more eSports to Malaysia while Samsung kicked off their Culture Explorer app for Malaysia. Maxis announced their Vodafone collaboration to support the Internet of Things while U Mobile announced free data for Rio Olympics and Dota 2 Championships streamers.
Huawei kicked off their P9 and P9 Plus photography workshops with monochrome and we took a closer look at the inner workings of the Kirin 650 in the honor 5C. No reviews this week, but to make up for it, we're planning to reveal a lot more this week both in terms of tech news as well as reviews, so stay tuned to TechNave.com.