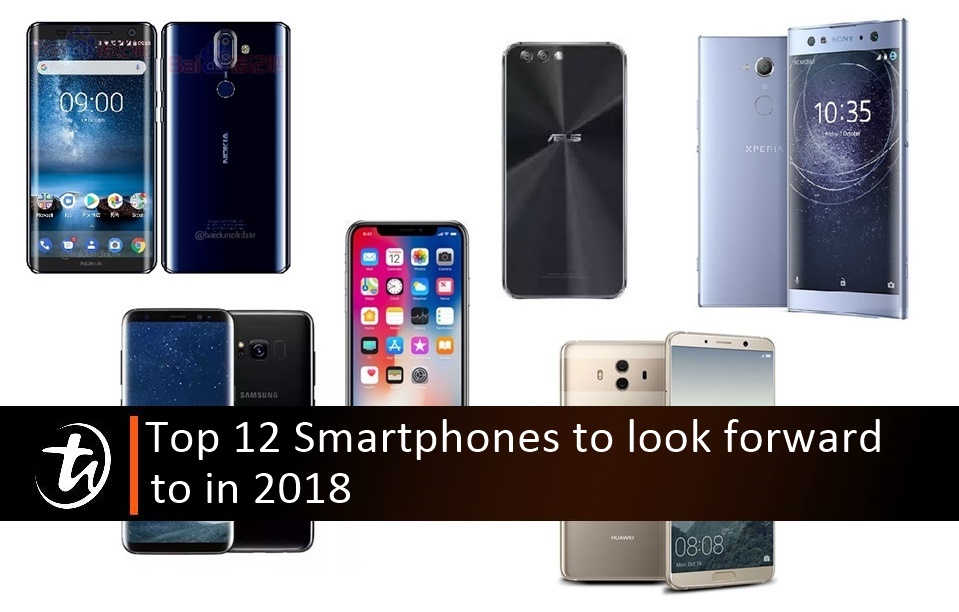 If we can sum up the smartphones of 2017 it would be the year of the "sequels" because most of them had little changes. While some were really great products, some of them were also quite questionable. So before we get on with the rest of 2018, let's take a look at our Top 12 phones to look forward to in 2018 in no particular order.
Note - All images below are for illustration purposes only.
#12, #11, #10 - Samsung Galaxy S9, S9+ and Note 9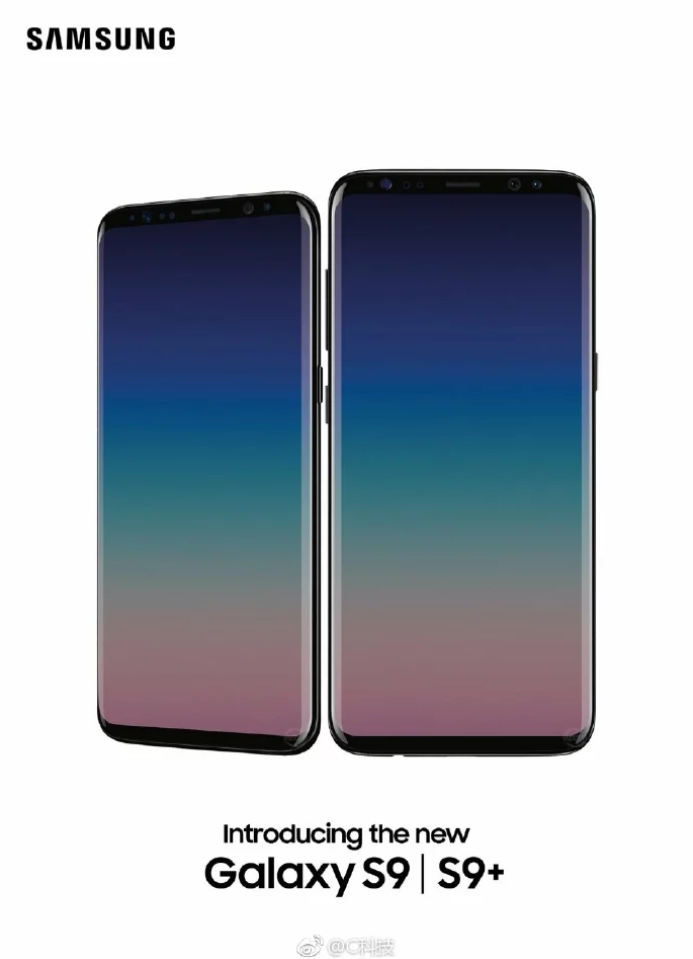 Render concept of Galaxy S9 series
First and foremost, Samsung Electronics would always be one of the first ones to release a new flagship in the first quarter every year. The Galaxy S9 and S9+ will surely make an appearance and at this point, there are a number of rumours here and there.
From what we know, those two will be the first flagships to feature a Qualcomm Snapdragon 845 SoC and variable aperture cameras with 1000 fps (frames per second) slow motion. We aren't expecting the designs to have a drastic change, keeping the 5.8 and 6.2-inch Infinity Display. There's even a rumour that we posted back last year, that Samsung was developing a flip-phone but it quickly died down after a day or two.
On the other hand, the Galaxy Note 8 did a great comeback last year despite not many new features and the same rather wierdly placed fingerprint sensor. Despite Vivo beating them to the punch, we expect under screen fingerprint sensors to appear with the Galaxy Note 9 perhaps with a screen that can also emit sound. A much improved wireless DeX Station would also be very much welcome but we expect that the Note 8 will be the one to fully utilize an AI or Artificial Intelligence driven Bixby, allowing for smart voice interactions without having to be connected to the Internet.
#9 and #8 - Huawei P20 (or P11) and Mate 11 (or Mate 20?)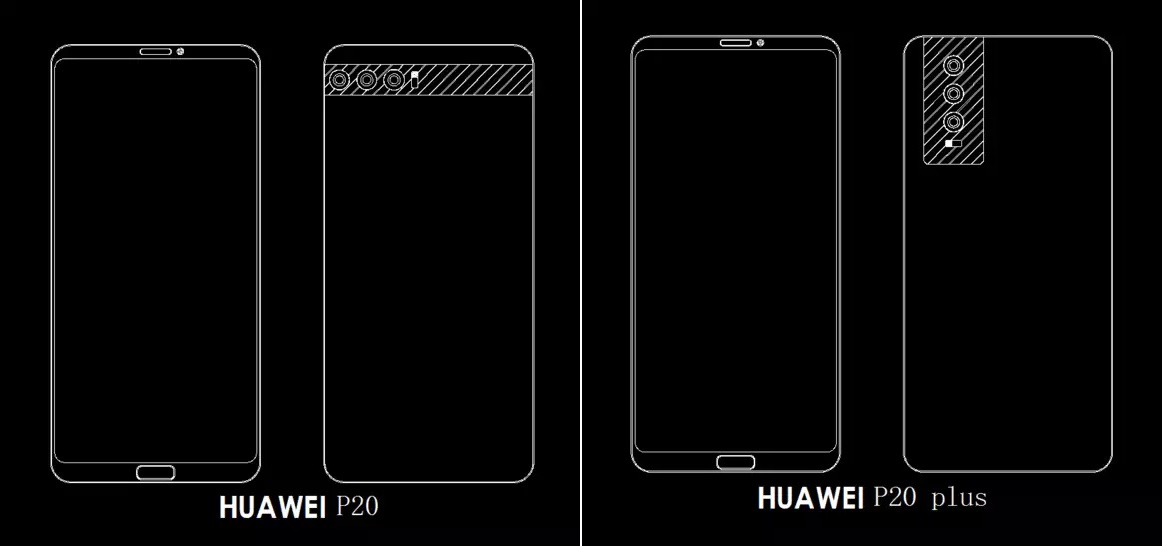 P20?
Next up, Huawei is also one of the earliest brands to show off a new flagship. From our last speculated post, the next P smartphone series may be called the P20 instead of the P11. Rumour has it that this could be the first smartphone to use three cameras at the back. We don't know what for, maybe the third camera could be just an extra sensor for wide-angle or something else. The P20 series will likely continue on the Kirin 970 chipset and the A.I. capability that has been promoted by Huawei a lot since the Mate 10 series and feature a new 3D facial system that's better than Apple's. Hopefully, this will push cameraphone evolution to new levels.
As for the Mate 11 or Mate 20 (if they follow the P20 rumour), there's no speculated news about it at this moment. But if we have to guess, it will probably come out with the latest Kirin 980 processor, 18:9 aspect ratio which is the trend now, 5G connectivity which Huawei is working on, and who knows, we might even see a more advanced A.I. assistant or a wireless Easy projection. Time will tell.
#7 - vivo X20 Plus or next vivo flagship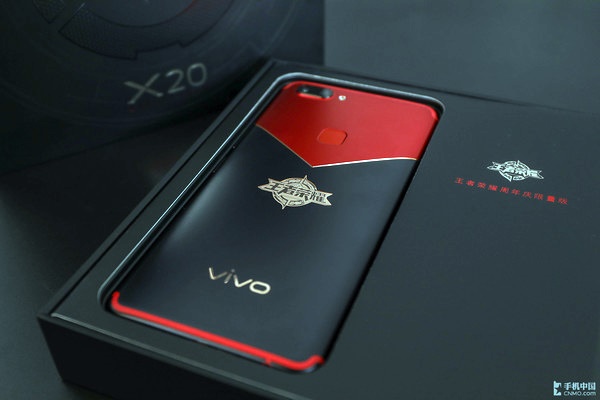 V20 Special Edition
As the first brand to show off a smartphone with an under the screen fingerprint sensor, we're wondering how vivo are planning to implement it. Likely to be called the vivo X20 Plus it will probably still offer powerful front cameras as the trademark feature for a vivo smartphone but we're hoping the display will at least have a full HD or full HD+ resolution. vivo are also jumping onto the AI bandwagon, so we expect more AI features to also be highlighted with the next vivo flagship.
#6 and #5 - Apple iPhone 9 and iPhone X Plus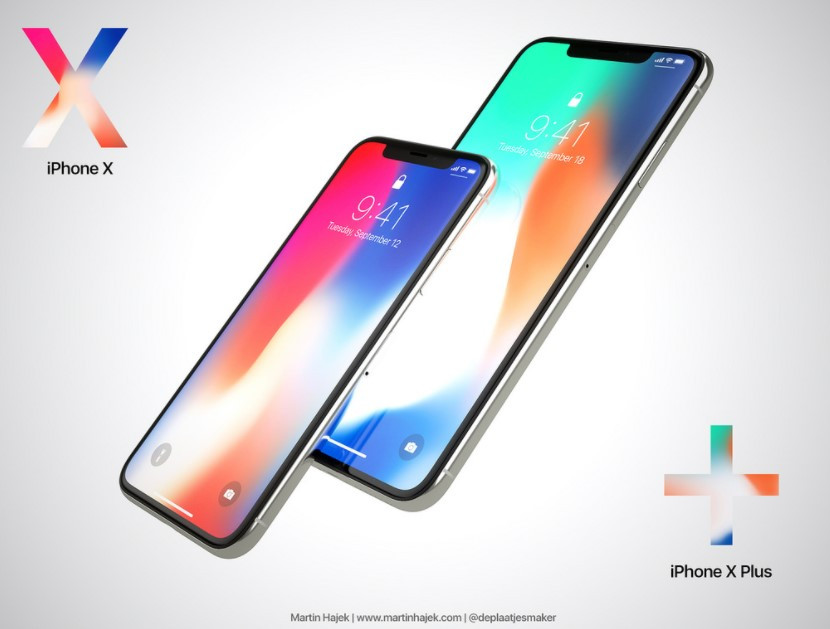 A plus sized iPhone X?
Of course, this list won't be complete without Apple being mentioned. 2017 for Apple was an interesting one, the iPhone 8 series announcement was a head-scratching moment but the iPhone X proved otherwise. While it's still too early to speculate anything, there are some sources that claimed the iPhone X has set the foundation for future iPhones to look the same with the notch on top. Touch ID is probably never coming back and will be replaced with Face ID unless, they found a way to integrate an underglass fingperprint (which could be mainstream this year), and maybe there could be an iPhone X Plus or iPhone X mini model. Whatever the case may be, we will surely know once the Internet starts making fun of where was iPhone 9 and other "features" again.
On a side note, Apple's next iPhone generation might even bring AR and VR to whole new level, seeing as how the current iPhones are handling the performance effortlessly. Despite that, there's still a lack of fun AR and VR content to go back to and it is still quite niche. One day it will be mainstream, but that will take awhile.
#4 - Nokia 9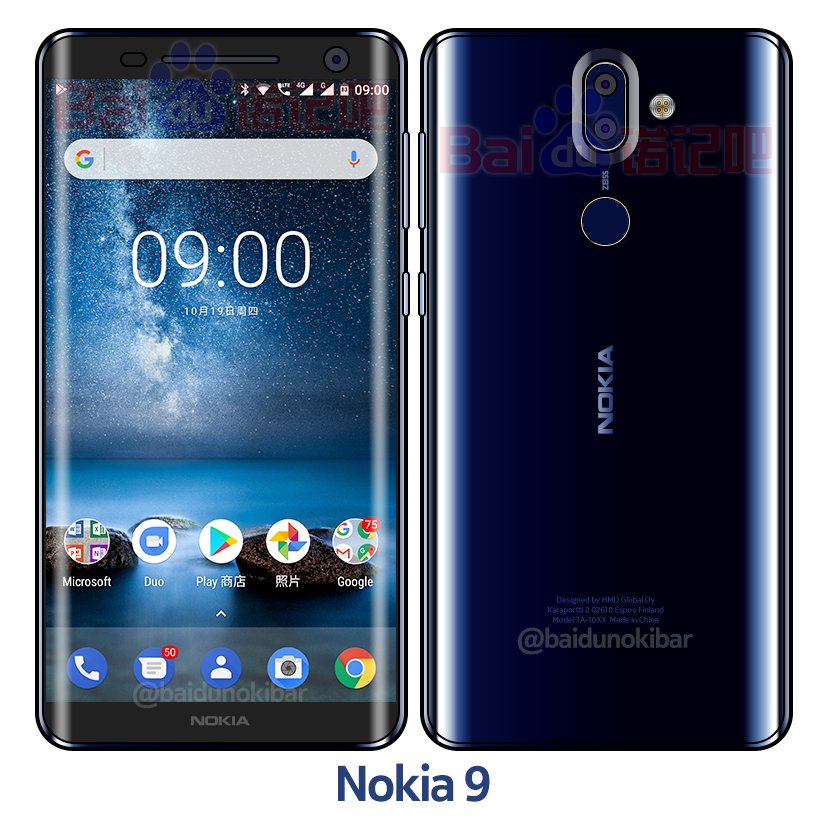 Nokia 9 with dual curved edge display?
Although there were many Nokia variants last year, the Nokia 8 was the main reason that truly brought back the legendary brand to the competitive smartphone industry. With the recent release of the Nokia 6 (2018), we can expect the Nokia 9 to come in a full view display with an 18:9 screen-to-body-ratio and a Qualcomm Snapdragon 845 SoC too. Other returning features could include dual 16MP / 20MP rear cameras, OZO Audio and Bothie (the one that takes images and video with the back and front camera at the same time).
#3 - Google Pixel 3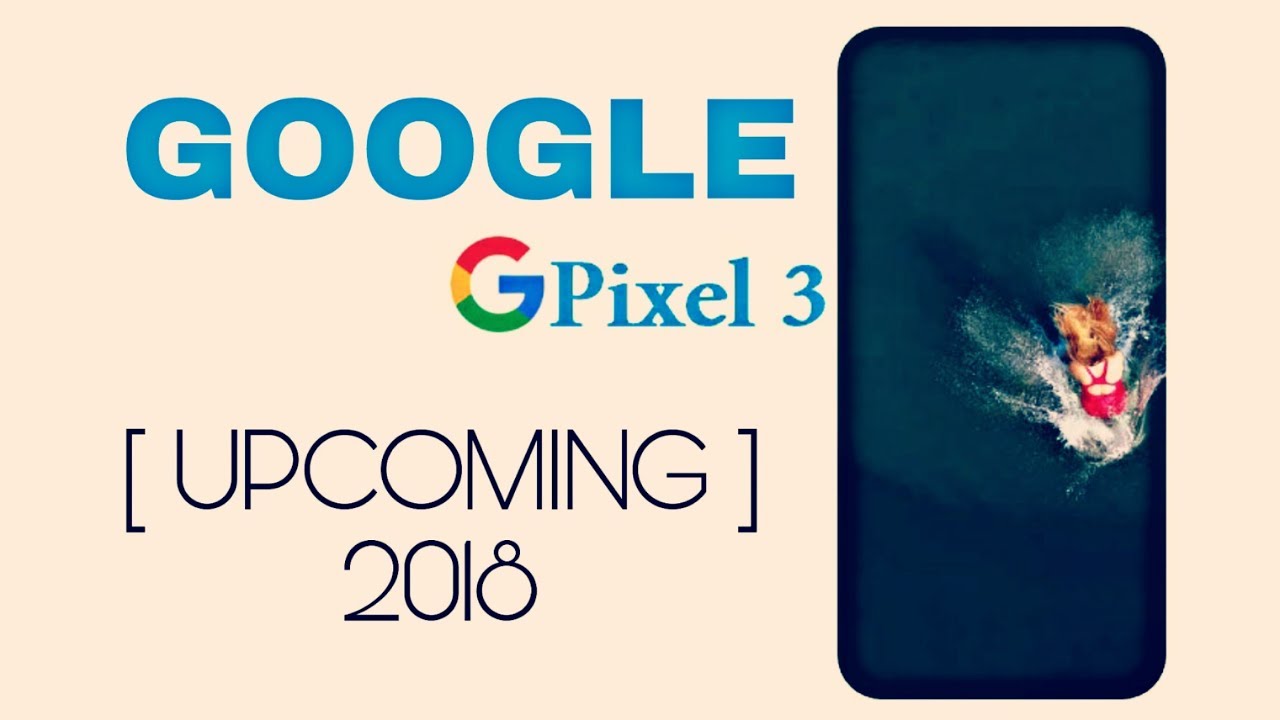 A full front display Pixel 3?
Yeah we know, as much as many of us are fans of the Pixel series, they have yet to come to Malaysia officially, so we are quite sure that the Pixel 3 series will also probably not make it here either. So why is this on the list? Well on the technical side, Google Pixel has one of the best cameras and what's more, it runs on pure stock Android meaning that we could potentially see Android 9.0 when Android 8.0 Oreo becomes mainstream.
Since the Pixel usually comes later in the year, we expect it to come with a Snapdragon 845 or Snapdragon 850 processor and an 18:9 aspect ratio will likely be included as well. Thanks to the HTC team buyout previously, we also expect a more HTC-like design land features ike dual front facing speakers to make an appearance.
#2 Sony Xperia XZ2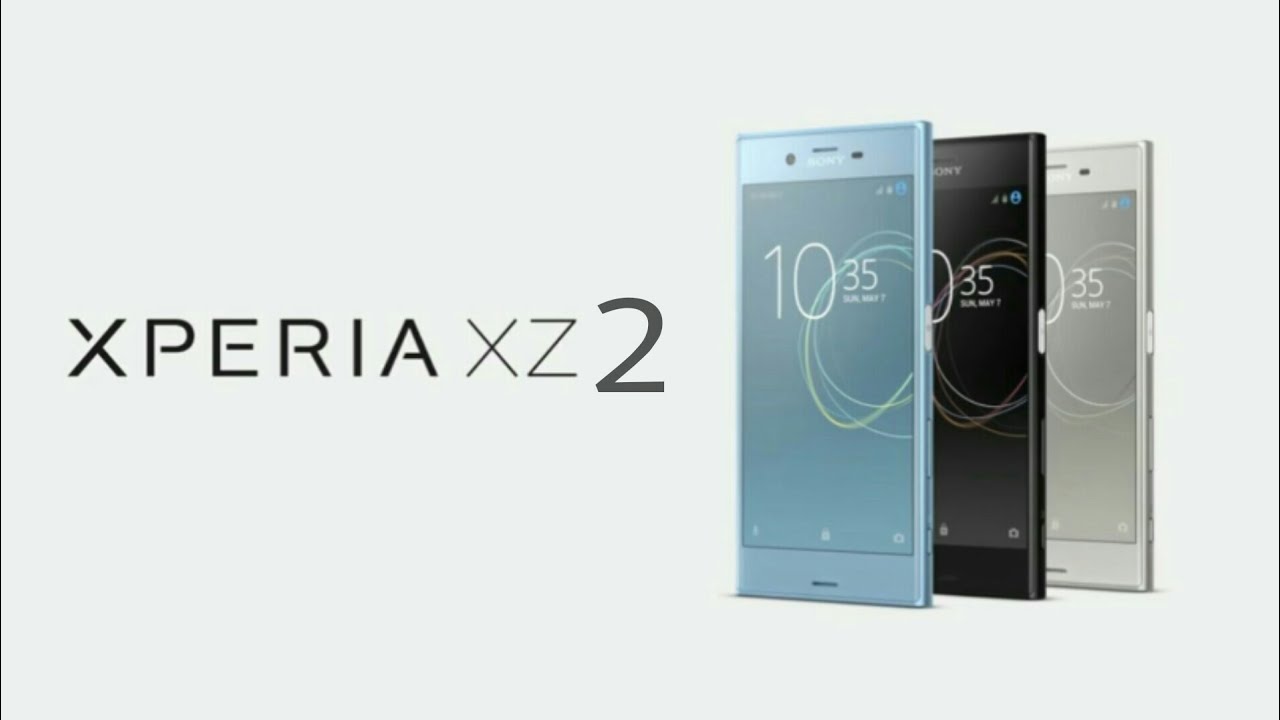 Coming soon
Recently at CES 2018, Sony released a bunch of new Xperia smartphones and by looking at the design, we think the upcoming Xperia XZ2 flagship won't have any new look either or is that really the case? Recently, a render concept of the flagship appeared online showing super narrow bezels but of course, we are taking this with a big grain of salt as Sony don't often change designs, so until then we shall see.
Specs-wise, the XZ2 could also use the latest Snapdragon 845, a 5.48-inch FHD display, dual 12MP rear cameras and a big 15MP front camera. We wouldn't put it past Sony to play one-up-manship with Samsung though, and come out with a cameraphone with 1200 fps Ultra slow motion and triple variable aperture instead of the double variable aperture expected with Samsung's trio.
#1 - OnePlus 6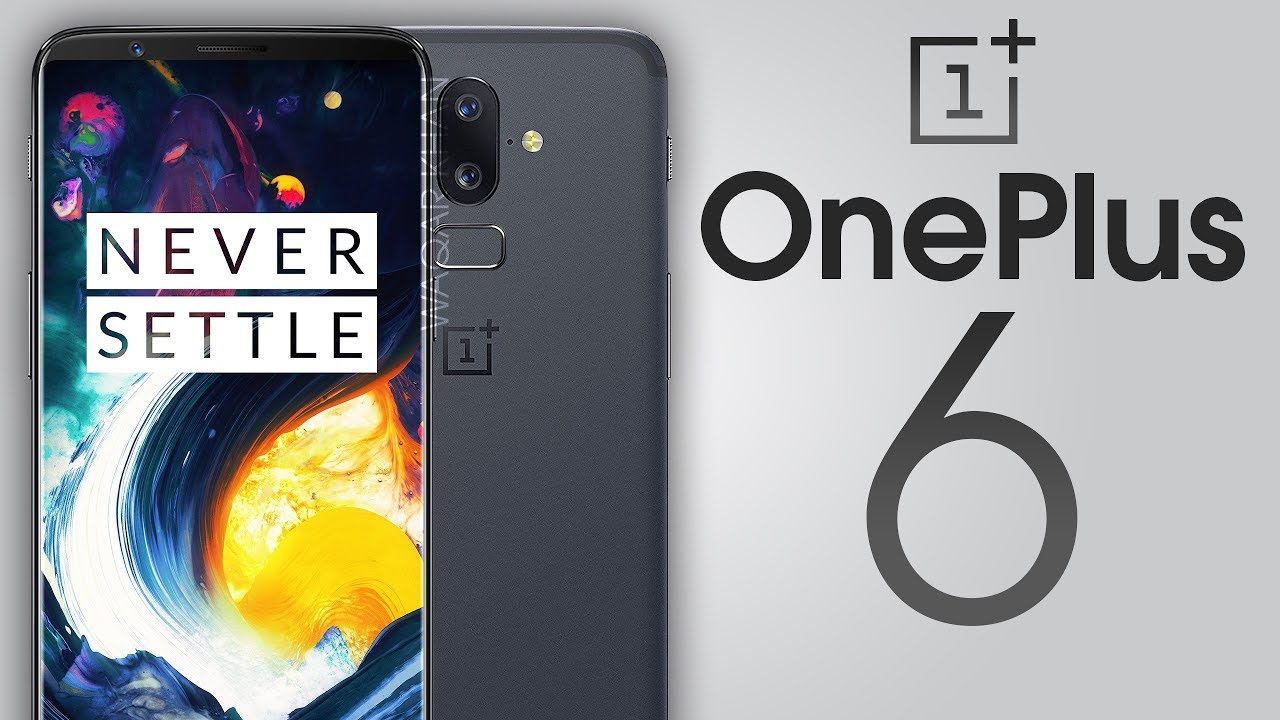 Still a long way to go
Last but not least, the OnePlus series is also one of the favourites as it's known as a flagship killer based on price and tech-specs combined. When the OnePlus 5T was released, it took quite a big departure from the OnePlus 5 in terms of design. This year, it's said that the OnePlus 6 will put back the fingerprint scanner at the front on its full view display, which means we will be seeing an embedded fingerprint scanner underneath the display. While they aren't the first to do this, we think various smartphone brands will be able to do this without much trouble once Qualcomm rolls out the technology to the Android market.
Notable mentions:
The ZenFone 4
With the recent release of the out-of-season ASUS ZenFone Max Plus, we're expecting ASUS to start releasing their ZenFone 5 smartphones in a more staggared fashion, instead of all 5 models for the year in one go. ASUS have always brought flagship features to the masses so we expect that the killer feature for the ZenFone 5 range could be either water or shock resistance with 18:9 aspect ratio displays and bigger than usual batteries. Since they focused on wide-angle photography last time, perhaps we'll see monochrome or telephoto (zoom) features this year instead.
honor 7X
The Honor series has usually been where the most value has been seen, sponging off of the breakthroughs made on Huawei devices. While it would be great if Honor recaptures the entry-level market with a below RM500 model, we expect Honor to continue with midrange smartphones throughout the year, allowing it to adapt quickly if new features (like last year's 18:9 aspect ratio display) pop up.
Mi Mix 2
While Xiaomi have surprised with their ceramic Mi Mix, they didn't really innovate that much with their Mi Mix 2. We expect more of the same value-priced devices to come from Xiaomi and this isn't a bad thing, especially for consumers. It would be great if their designs became more attractive but we wouldn't hold our breath for it until it actually happens.

Foldable phone concept
Both Samsung and LG are gearing up the patents to come out with devices that you can fold and while we expect these devices to come eventually, we're thinking they would appear at the end of the year. There might be announcements at MWC for demo units but we don't think that the public is quite ready for phones that can be unfolded into tablets just yet.
So that's our watch-list of the smartphones for this year, what about yours and did we miss out anything? Let us know in the comments below and stay tuned for more tech articles at TechNave.com.