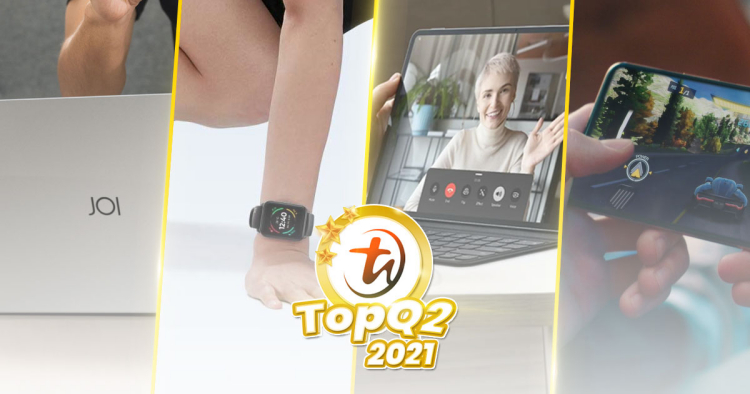 After our previous Top trending gadgets in Malaysia for Q1 (January - February - March) of 2021, the months have flown by and we're already in the early days of Q3. As such we're looking back at all the top trending gadgets of these past 3 months for Q2 (April - May - June). Based entirely on our Story Hits, searches and tech comparisons from our users and readers across TechNave.com, cn.TechNave.com and bm.TechNave.com, we've listed down the top 5 contenders for each category as chosen by you.
Check out what all your fellow TechNavers have been searching for or are looking to buy soon this year, but if you'd like to see the whole list and just the list then feel free to scroll all the way down for our Top trending gadgets in Malaysia for Q2 2021 on TechNave. But if you'd like to know more about each one, pick a category below and check it out for yourself.
Here's the quick list links for each category, or you can just jump straight to the Top trending gadgets in Malaysia for Q2 2021 on TechNave via the list below:
Top 5 Smartphones of Q2 2021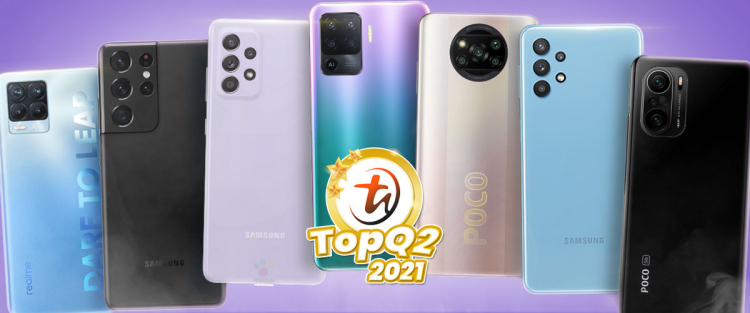 #1. Samsung Galaxy A52
Unlike the previous Q1 where the Samsung Galaxy S21 Ultra 5G reigned supreme, this Q2 the top scorer of our smartphone charts was the midrange Samsung Galaxy A52. Coming in at RM1499 this year in March, this all-rounder midranger boasted something from everyone including 8GB RAM, 256GB storage, a 6.5-inch FHD display with 90Hz refresh rate and a 32MP punch hole front camera along with a 4500 mAh battery with 25W fast charging.
On the rear there were also cameras for everything including a 64MP wide-angle camera with OIS, a 12MP ultra-wide, 5MP macro and 5MP depth sensor. It also didn't look half bad in black, blue, violet and white. There's a whole bunch of other features as well so take a closer look at our hands-on video for more details.
#2. realme 8 Pro
The midrangers continued to strike hard for this Q2 2021 with the realme 8 Pro at number 2 in our charts. Priced at just RM1299, the realme 8 Pro offers a number of high-end premium level features. These include a whopping 108MP quad rear camera, 16MP front camera, 8GB RAM, 128GB storage and 50W SuperDart fast charging with a larger than average 5000mAh battery.
It's available in two colour variants including Infinite Black and Infinite blue, and it features a fingerprint resistant matte backside as well. At the time of launch in 22 April 2021, it also came with some pretty sweet pre-order freebies packaged as well, so it's no wonder that it generated a good deal of buzz here at TechNave. Check out our hands-on video for a closer look.



#3. Xiaomi Redmi Note 10 Pro
Onto our #3 spot, we have the Redmi Note 10 Pro that comes jam-packed with many flagship features such as a 120Hz AMOLED display, 108MP main camera, and up to 8GB of RAM from the price of only RM1099. Not only that, it comes with a huge 5020mAh battery that lets you watch movies and play games all day long before you need to charge it back up.
The Redmi Note 10 Pro is a value-oriented smartphone by Xiaomi. With that in mind, you may not be getting the best performing smartphone on the market at that price point, but it's more than enough to play most mobile games available in the market without lagging up. You can have a look at our review to find out more about the phone.
#4. OPPO Reno 5F
Next is the beautiful OPPO Reno 5F at #4. Priced at just RM1199, it comes with many features to help users express their artistic side through photography. The phone also comes with the Helio P95 chipset and 8GB RAM, making it more than capable of handling most graphically intense mobile games.
The device would make a great choice for the ladies because of its gorgeous Fantastic Purple, Fluid Black, and Crystal Silver colourways. Not only that, it's perfect for individuals who love taking pictures of themselves as it comes with a 32MP front-facing selfie camera. Not only that, but at launch, OPPO was giving away a lot of free goodies worth RM238 as well! (not available anymore, sadly.)
#5. Samsung Galaxy A32 5G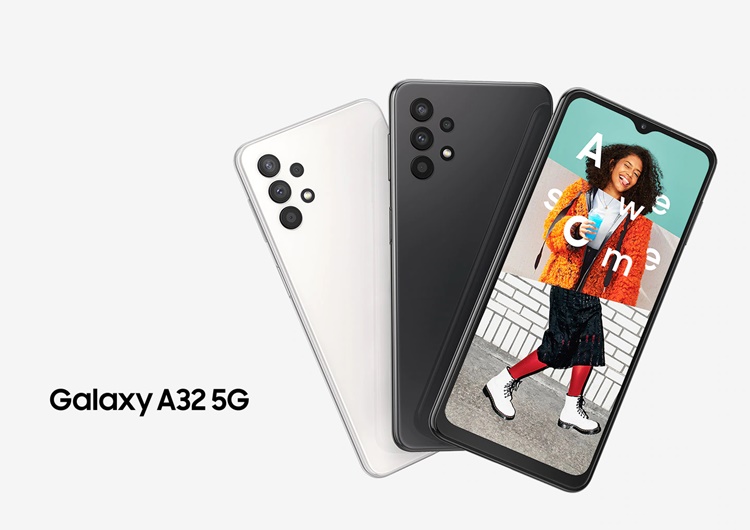 Last but not least, we have one of the most affordable 5G smartphones, the Samsung Galaxy A32 5G priced at only RM1099. With 5G connectivity, the device can stream movies, download large files, and load webpages extremely fast.
Not only that, but it also comes with a 6.5-inch Infinity-V display, and it supports up to 4K recording. Considering that 5G could get implemented by the end of the year, this could be a good future-proofing device on a budget but if you don't think you'll get it on your network so soon, there's also the option to get the Samsung Galaxy A32 without 5G connectivity at a more affordable price.
Top 5 Tablets for Q2 2021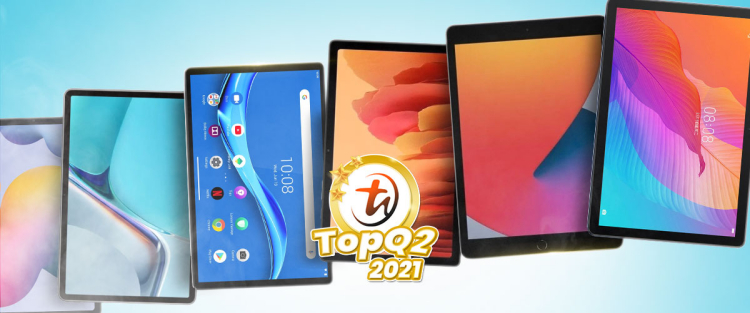 #1. Huawei MatePad Pro 12.6
Huawei's most powerful tablet yet, the Huawei MatePad Pro 12.6 took #1 this Q2 2021 perhaps due to the fact that it simply offers so many top-notch features for RM3999. This includes 8GB of RAM, 256GB worth of storage and a 12.6-inch OLED display with a 2560 x 1600 pixel resolution.
Other tech specs are similarly top-notch including an 8MP front camera and 13MP + 8MP + ToF 3D sensor triple rear camera (which is unheard of for most tablets). Check out the video above for the full details.
#2. Samsung Galaxy Tab A7
This Q2 2021, the Samsung Galaxy Tab A7 slips down by one spot to #2 of our Top 5 Tablets of Q2 2021 but it still offers the one of best quality features in a single bundle. In addition, it's actually been officially repriced to RM899 (down RM100 from RM999). This 10.4-inch 2K display tablet is still super slim at 7mm thin and still premium looking with a midrange Qualcomm Snapdragon 662 chipset and 7040 mAh battery.
Offering 3GB of RAM, 32GB of storage and Wifi support, one of the highlight features of this tablet remains its quad stereo speakers. However, the 5MP front camera belies it's age a bit as it was launched in October 2020.


#3. Samsung Galaxy Tab S6 Lite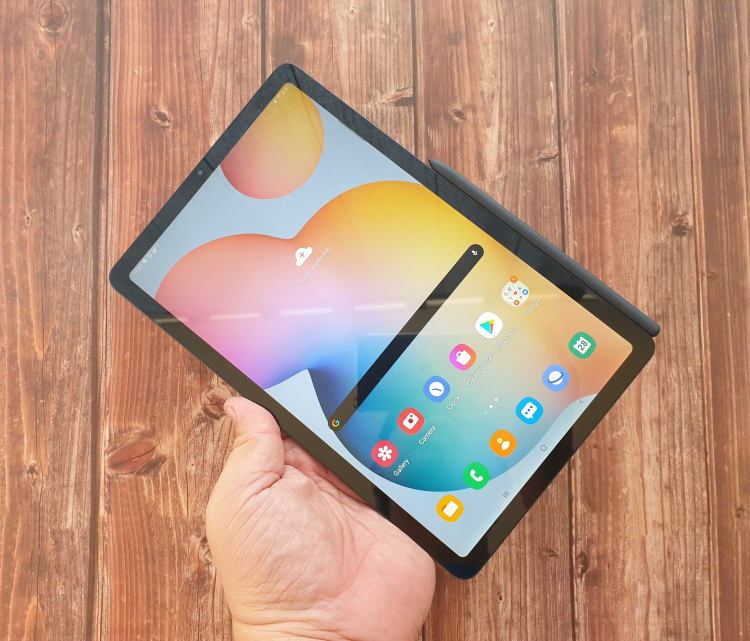 Slipping down to #3 in our charts for Q2 of 2021 is the Samsung Galaxy Tab S6 Lite. Despite its initial pricing of RM1699, it probably remains one of the best ways to experience the S Pen without having to buy a Samsung Galaxy Note smartphone. If you can get it with a free Targus Bluetooth keyboard it could still offer TechNavers a lighter and more affordable midrange tablet laptop alternative as well at RM1499.
Stand-out features remain its 10.4-inch 2K display, quad Dolby Atmos speakers tuned by AKG Harman and 4GB of RAM. You can still check out our review for more details.
#4. Samsung Galaxy Tab A 8.0 (2019)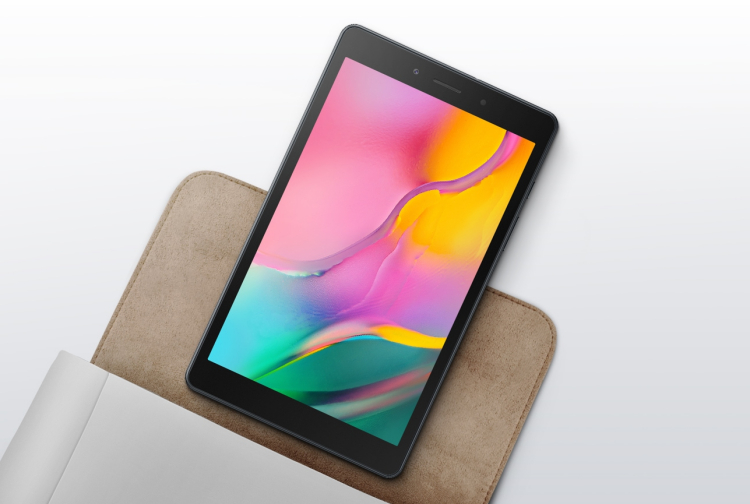 Seemingly pushed down with the others is the 8-inch Samsung Galaxy Tab A 8.0 (2019), showing how good its staying power is thanks to its RM599 price tag. It is starting to show its age though compared to some of the newer tablets, but it remains one of the better tablets to get during the pandemic.
Features are still rather low-end with the energy efficient Qualcomm Snapdragon 429 chipset while the 5100 mAh battery offers more battery life than most other 8-inch tablets.
#5. Apple iPad 10.2 2020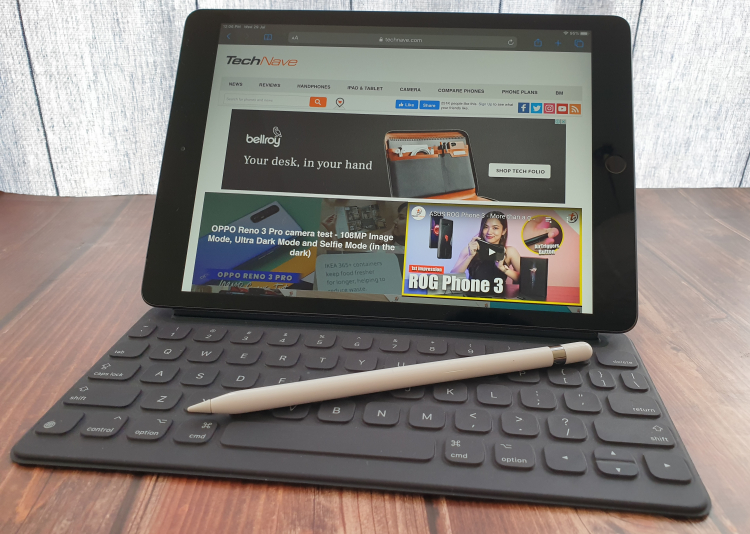 Like our other Top 5 tablets for Q2 2021, the Apple iPad 10.2 2020 got pushed down a notch, but it shows that Apple is still a major player in the tablet as it retains a place in our rankings for 2021. Pricing remains a relatively affordable RM1449 (for an Apple device) and it still guarantess one of the best build quality in a tablet we've seen to date.
Stand-out features for us remains the solid build quality, awesome 10.2-inch 2160 x 1620 pixel display and iPadOS support, which means you can use it with the Apple Pencil, a bluetooth mouse and even a PS4 Controller. Our how-to guide might help if you need to use it with your Android devices.
Top 5 Smartwatches of Q2 2021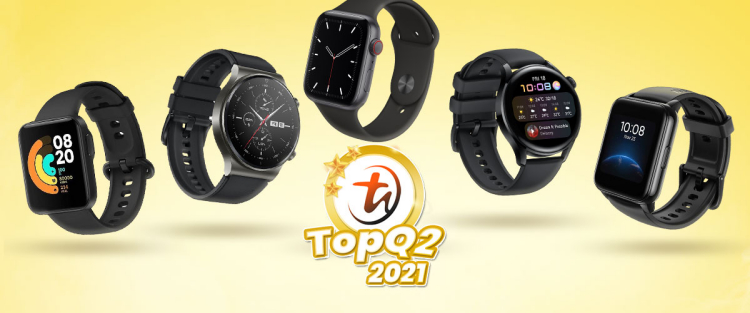 #1. Xiaomi Mi Watch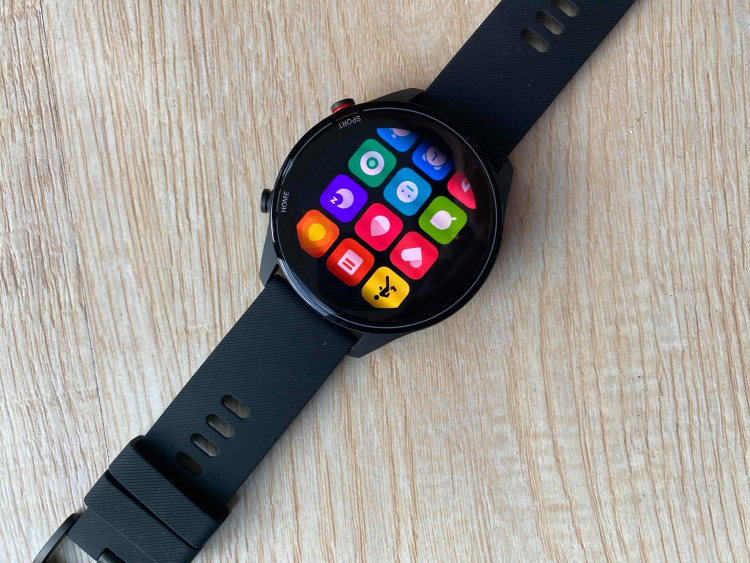 We're not entirely surprised that the Xiaomi Mi Watch retained its top spot in our Top 5 trending smartwatches of Q2 2021. This is probably because it not only offers a more traditional round watch look and feel but it also lasts 16 days on normal usage and you can get about 50 hours with the GPS turned on.
Featuring a colourful 1.39-inch AMOLED display and still priced at RM469 this is still arguably the most full featured at the best value smart watch of the bunch and when coupled with the long battery life, 117 sports modes and more, these could be the reasons why TechNavers have continued to select the Mi Watch as the #1 smart watch here at TechNave for Q2 2021. Check out our review for the full details.
#2. Xiaomi Mi Watch Lite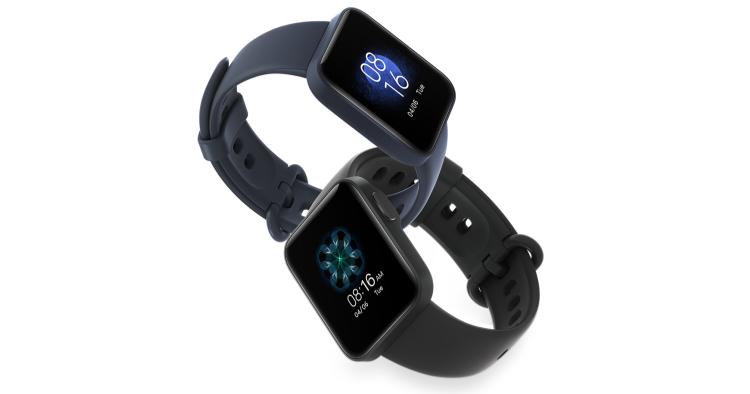 Despite keeping its Apple Watch-like square look, the Xiaomi Mi Watch Lite still retained its place at #2 on our Top 5 trending smartwatches of Q2 2021 chart. Perhaps the slightly larger 1.4-inch display but 9 day battery life could be some of the reasons why. Initially on pre-order for RM199, it is still priced at RM249.
The number of available sports modes are still 11 while the GPS, air pressure and altitude sensors and a heart rate monitor still make it one of the better smartwatches to own. If you're looking for a smartwatch for your Android devices but want that Apple Watch look and feel, this remains a pretty good device to consider.
#3. realme Watch 2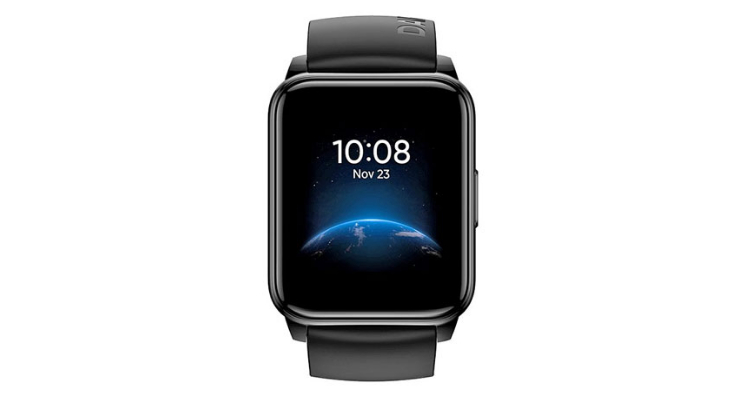 For our #3 spot on the Top 5 trending smartwatches of Q2 2021 chart is the recently released realme Watch 2. Going for a slightly more rounded rectangular shape and design than other smartwatches in this range, the realme Watch 2 offers a 1.4-inch touchscreen display and an estimated 12 day battery life.
Priced at RM229, it offers a heart rate sensor and various features including health and exercise tracking. Other stand-out features include an IP68 water resistance rating along with support for Bluetooth 5.0.
#4. Huawei Watch GT 2 Pro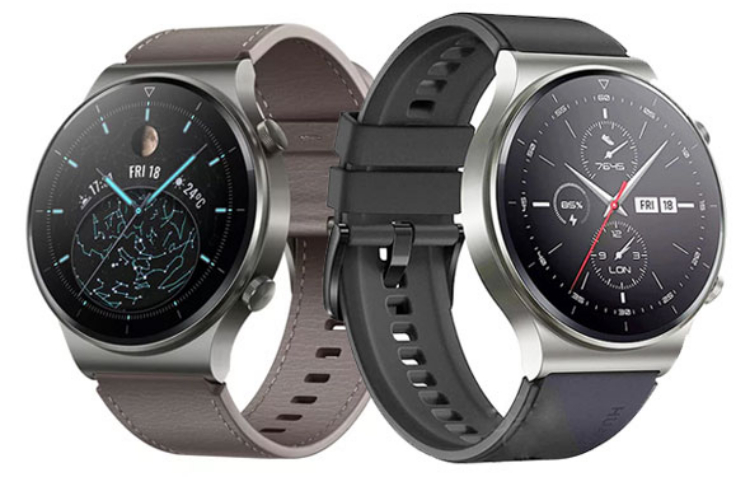 Coming up on our rankings for Q2 of 2021, the Huawei Watch GT 2 Pro is still one of the more expensive smartwatches in our list at an initial price of RM1199. Premium stand out features remain a titanium frame and dual knob buttons along with a sapphire crystal covered 1.39-inch detailed 454 x 454 pixels AMOLED display.
Designed to work best with Huawei devices, it uses a Kirin A1 chipset and a ceramic back.
#5. realme Watch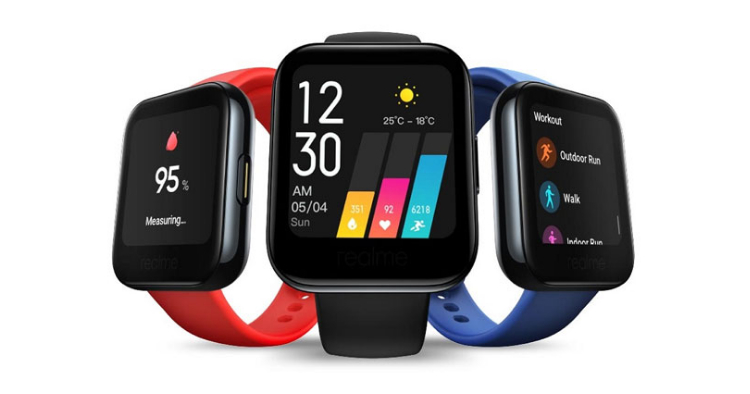 Surprisingly, the realme Watch takes #5 in our Top 5 trending smartwatches of Q2 2021 despite it being priced officially at RM299, which is more than the realme Watch 2 that got #3. It goes for the same somewhat rounded rectangular design with a 1.4-inch touchscreen display.
It tracks exercise and up to 14 sports modes, while offering a heart rate sensor, an SpO2 sensor and IP68 water resistance.
Top 5 Laptops of Q2 2021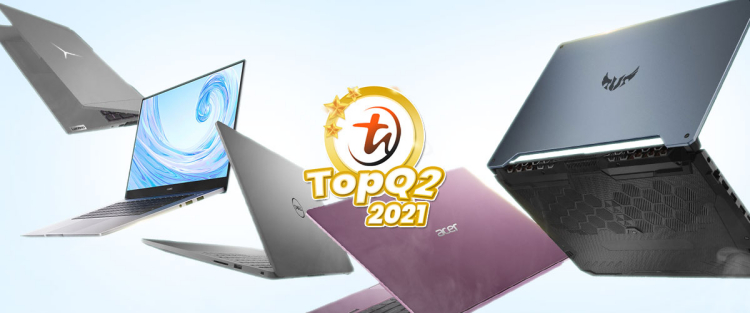 #1. ASUS TUF Gaming A15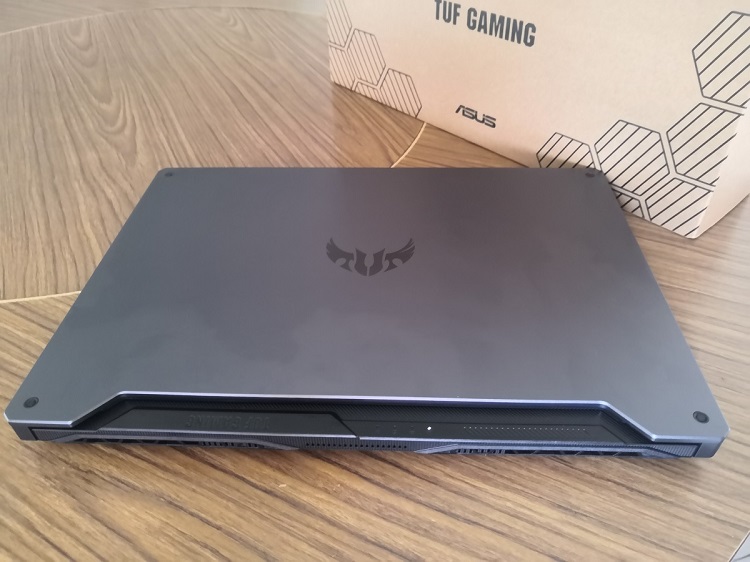 Initially at #2 in Q1, the ASUS TUF Gaming A15 climbed to the #1 spot as the most popular laptop of Q2 2021. Priced at RM5299, the laptop comes equipped with an AMD Ryzen 7 5800H processor and up to an RTX 3070 dedicated graphics card.
The laptop will come equipped with a slightly cheaper FHD 144Hz with an Adaptive Sync display or an FHD 240Hz display (at RM6699) that's great for those who compete in esports. It also has 16GB of RAM pre-installed, making it more than capable of handling RAM intensive workloads like 3D rendering, video editing, and opening multiple tabs on Google Chrome.
#2. Acer Swift 3 SF314-42
Onto the #2 spot, the Acer Swift 3 SF314-42 is a sleek and lightweight laptop that's suitable for those who are constantly on the move. At the price of RM2599, it comes equipped with a Ryzen 4000 series processor with Radeon Graphics, 8GB RAM, 512GB SSD while weighing in at only 1.2Kg.
The battery life is also quite good as it can last up to 6 hours or longer depending on what programs you are running. For those who don't like huge charging bricks, you'll be pleased to know that Swift 3's charging brick is very light and portable. It's no wonder this laptop is so popular among students! Check out our review on what we think about the laptop!
#3. Dell Inspiron 15 3502
The Dell Inspiron 15 3502 at #3 is currently one of the more affordable laptops currently available in the market. Priced at RM1499, it comes equipped with all the basics that a student or a young professional might need without breaking the bank.
Furthermore, it has all the essential I/O ports like an SD card reader, 3x USB Type-A port, HDMI port, LAN cable slot, and Audio Jack. The Dell Inspiron 15 is a great and affordable choice without fussing over all the extra features that you might not even need on higher-end laptops.
#4. ASUS TUF Dash F15
Other than the ASUS TUF Gaming A15, ASUS also unveiled the TUF Dash F15 which comes with up to an RTX3070 and an Intel i5-11300H. Sitting comfortably at #4, the laptop's price starts from only RM4699, which is not too bad because it also has a 144Hz display which is essential for those competing in esports.
The TUF series is also known for its reliable and rugged design, allowing it to withstand small drops without any issues. They're also quite light, making them great for those who enjoy doing work and gaming while on the go. While it may be one of ASUS' cheaper gaming laptops, its looks are definitely on par with their Zephyrus lineup.
#5. ASUS ROG Strix G15
Last but not least, coming in at #5 is the ASUS ROG Strix G15 gaming laptop starting from the price of RM5999 for the 15-6-inch 144Hz IPS display variant. Equipped with an AMD Ryzen 9 5900H and up to an RTX 3070, it's more than capable of handling most esport titles out there in the market.
What's unique about this laptop is the fact that most of its I/O ports are located at the back, making cable management much easier. Furthermore, it also has up to 100W USB Type-C charging that lets you charge up the laptop using a compatible powerbank and USB Type-C cable. Not only that, but it has an extremely sleek and attractive design. It's no wonder that this laptop ended up at the #5 spot on our list.
Top trending gadgets in Malaysia for Q2 2021 on TechNave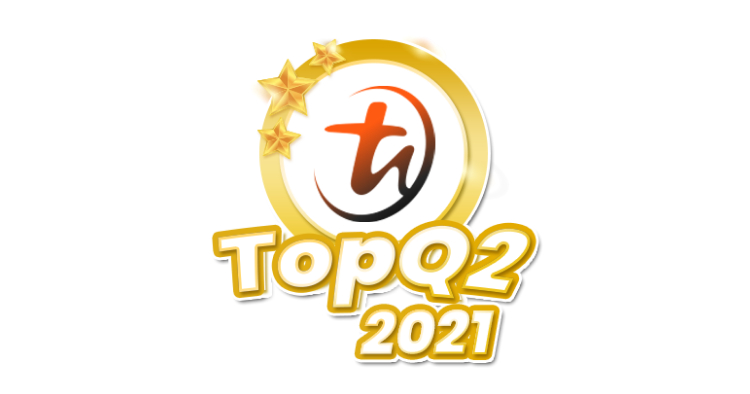 Top TechNave Trending Smartphones of Q2 2021
Samsung Galaxy A52
Realme 8 Pro
Xiaomi Redmi Note 10 Pro
Oppo Reno 5F
Samsung Galaxy A32 5G
Xiaomi Poco F3
Xiaomi Poco X3 Pro
Oppo Find X3 Pro
Samsung Galaxy S21 Ultra 5G
Samsung Galaxy A02s
Top TechNave Trending Tablets of Q2 2021
Huawei MatePad Pro 12.6
Samsung Galaxy Tab A7
Samsung Galaxy Tab S6 Lite
Samsung Galaxy Tab A 8.0 (2019)
Apple iPad 10.2 2020
Huawei MatePad 10.4
Apple iPad Pro 12.9 (2021)
Huawei MatePad T 10s
Lenovo Smart Tab M10 FHD Plus
Apple iPad Pro 11 (2021)
Top TechNave Trending Smartwatches of Q2 2021
Xiaomi Mi Watch
Xiaomi Mi Watch Lite
realme Watch 2
Huawei Watch GT 2 Pro
Realme Watch
Huawei Watch 3
Huawei Watch Fit
Realme Watch S Pro
OnePlus Watch
Apple Watch SE
Top TechNave Trending Laptops of Q2 2021
ASUS TUF Gaming A15
Acer Swift 3 SF314-42
Dell Inspiron 15 3502
ASUS TUF Dash F15
ASUS ROG Strix G15
HUAWEI MateBook D 15 R5
ASUS VivoBook 14 M413
JOI BOOK 5115
Acer Nitro 5 AN515-43
Lenovo Legion 5 Pro AMD