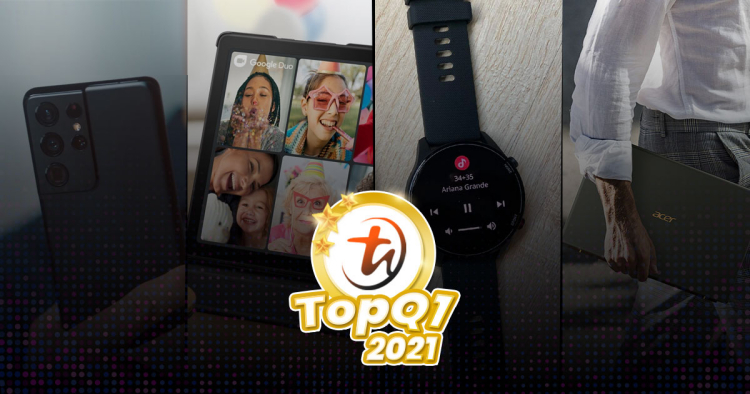 As we reach past Q1 (January - February - March) of 2021, we'd like to take a look back at all the top trending gadgets of these past 3 months. Based entirely on our Story Hits, searches and tech comparisons from our users and readers across TechNave.com, cn.TechNave.com and bm.TechNave.com, we've listed down the top 5 contenders for each category as chosen by you.
If you've been looking to see what all your fellow TechNavers have been searching for or are looking to buy soon this year, do check out the following. If you'd like to see the whole list and just the list then feel free to scroll all the way down for our Top trending gadgets in Malaysia for Q1 2021 on TechNave. But if you'd like to know more about each one, pick a category below and check it out for yourself.
Here's the quick list links for each category, or you can just jump straight to the Top trending gadgets in Malaysia for Q1 2021 on TechNave list:
Top 5 Smartphones of Q1 2021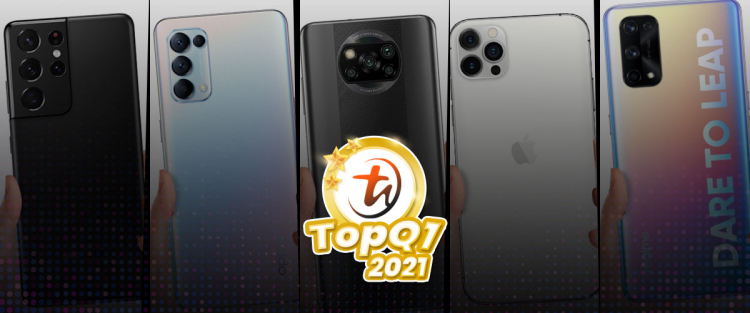 #1. Samsung Galaxy S21 Ultra 5G
The top gadget of the recent Samsung Galaxy S21 series, the Samsung Galaxy S21 Ultra 5G not only offers the latest and greatest camera features from Samsung like Director's View, 4K 60fps and 8K video recording but it also supports the S Pen stylus. Priced from RM5299 it offers the best of productivity, photography and fun that you can get from Samsung at the moment.
Going for a whole new Contour Cut look highlighting the quad rear cameras, the Phantom Black Galaxy S21 Ultra 5G had everyone wowed with it's fingerprint proof matte finish. There's a whole bunch of other features and improvements for the Galaxy S21 Ultra 5G as well so check out our hands-on video for a closer look.
#2. OPPO Reno 5 5G
Camera centric and upper midrange at just RM1899, the OPPO Reno5 5G goes slim and light but still offers a number of high-end premium level features. These include the 64MP quad rear camera, 32MP front camera, 8GB RAM, 128GB storage and 65W SuperVOOC2.0 Flash Charge with a larger than average 4350 mAh battery.
The colour changing Galactic Silver probably impressed a lot with its design and fingerprint resistant matte backside as well. At the time of launch in January 2021, it also came with some pretty sweet pre-order freebies packaged as well, so it's no wonder that it generated a good deal of buzz here at TechNave. Check out our hands-on video for a closer look.



#3. Xiaomi Redmi 9T
Proving that there's still plenty of great value in the entry-level is the Xiaomi Redmi 9T at just RM599 and #3 of our ranking. Featuring great speakers and a massive 6000 mAh battery that also has fast charging, the Redmi 9T lasts and lasts while playing all your songs and music.
Stand-out features we'd normally not see for a phone in this range include the side fingerprint sensor built over the power button, 4GB of RAM, 64GB of storage and a 48MP quad rear camera. While it doesn't deliver as polished a performance as some other phones, it certainly offers a bit more for TechNavers on a budget, but check out our honest first impressions video for more details.
#4. Samsung Galaxy A12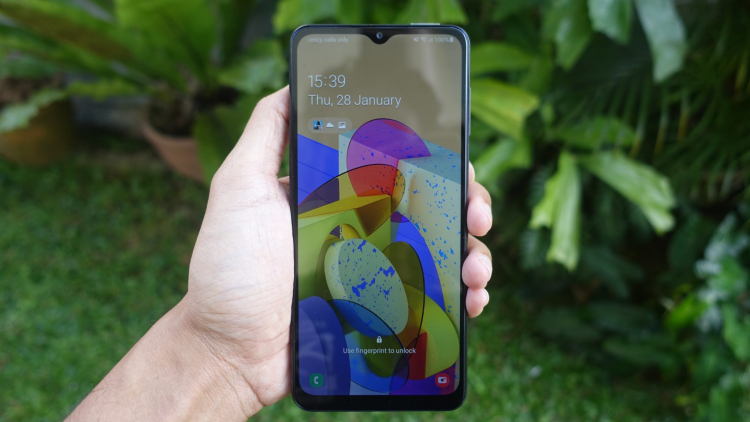 Samsung refreshed their A series with the Samsung Galaxy A12 in February 2021 and it offers a lot for the entry-level with a 5000 mAh battery with 15W fast charging, 6.5-inch HD display, side fingerprint sensor, 6GB of RAM, 128GB of storage and a 48MP quad rear camera for just RM799.
There's also recently an RM100 rebate promo for it that ended 11 April 2021, so it's understandable that it's created a good deal of buzz for those phone buyers on a budget. Check it out in our review for all you need to know.
#5. Xiaomi Poco X3 NFC
A somewhat oldie but still a goldie from last year is the Xiaomi POCO X3 NFC, which came out in September 2020 but still reached our Top 5 for smartphones in 2021. Punching well above the entry-level was the POCO X3 NFC with a midrange Qualcomm Snapdragon 732G chipset, 6GB of RAM, 6.67 FHD+ 120Hz display, 64MP quad rear camera and 5160 mAh battery with 33W fast charge. All of this just for RM899 (sorry, no more RM799 promo, that was last year).
However, it still offers plenty of bang for your buck apparently, with a fairly unique look, side fingerprint sensor and pretty good gaming performance. Check it out in our review or the video to see if it's worth your time and money in 2021 as well.
Top 5 Tablets for Q1 2021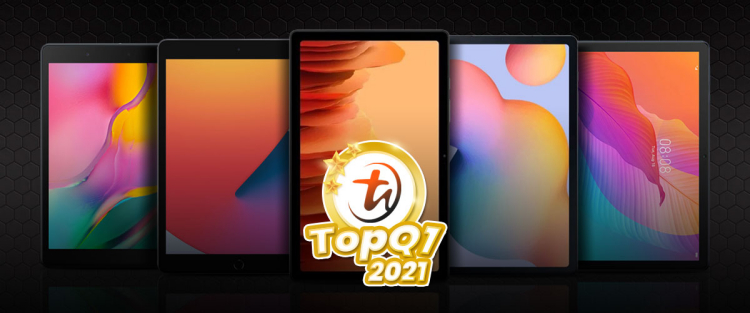 #1. Samsung Galaxy Tab A7
Thanks to the technology acceleration and parents needing a device for online teaching from the COVID 19 pandemic, the Samsung Galaxy Tab A7 takes first spot in our Top 5 Tablets of Q1 2021 simply because it offers the best quality and a whole lot of features for just RM999. Super slim at 7mm thin and premium looking, the Galaxy Tab A7's stand-out features include its 10.4-inch 2K display (1200 x 2000 pixels), midrange Qualcomm Snapdragon 662 chipset and 7040 mAh battery.
Granted, it only has 3GB of RAM, 32GB of storage and Wifi support, but quad stereo speakers really help to make the Galaxy Tab A7 the tablet to get for 2021 despite being launched in October 2020. The 5MP camera is just enough for most online meetings but everything else ticks all the boxes for both the premium and value TechNaver.


#2. Samsung Galaxy Tab S6 Lite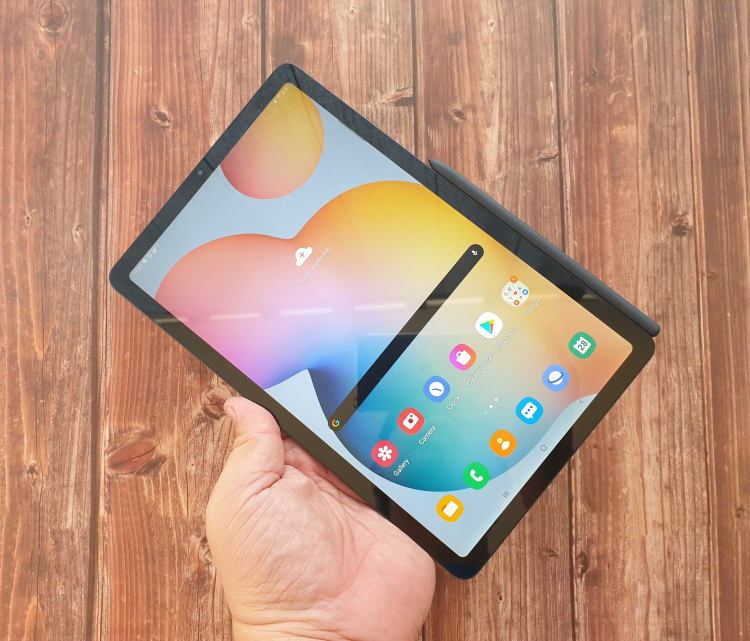 Another tablet launched in 2020 but still a pretty good laptop replacement device for Q1 of 2021 is the Samsung Galaxy Tab S6 Lite. Initially priced at RM1699, it came with a free Targus Bluetooth keyboard and with S Pen stylus support, it offers TechNavers looking for a lighter and more affordable midrange tablet laptop another option aside from a refurbished chrome book or laptop.
Other stand-out features include the 10.4-inch 2K display, quad Dolby Atmos speakers tuned by AKG Harman and 4GB of RAM. You can check out our review for more details but recently it got a price cut down to RM1499, so we wouldn't be surprised if it gets a place in the rankings again for Q2 of 2021.
#3. Samsung Galaxy Tab A 8.0 (2019)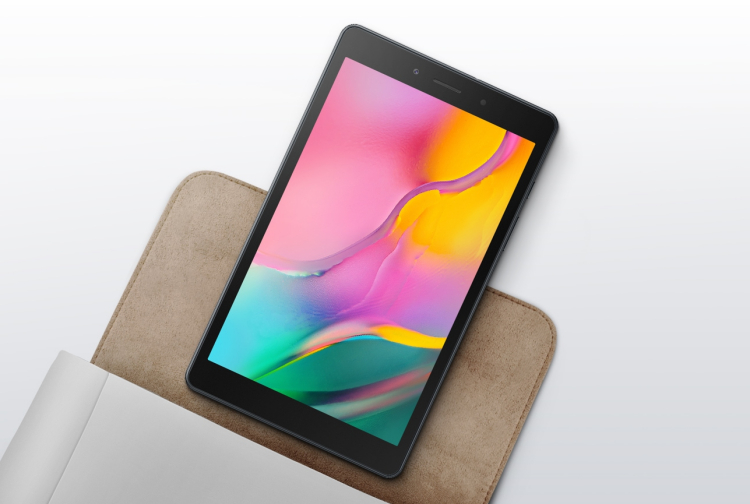 Hitting the sweet spot between a 7-inch tablet that seems too small and the 10-inch tablets which seem to be too big are the 8-inch tablets, and the #3 tablet in our rankings for Q1 2021 was the 8-inch Samsung Galaxy Tab A 8.0 (2019). While it is 2 years old already, it maintains its staying power by offering good Samsung features at a still affordable RM599 price tag.
Features aren't much to shout about but at least the Qualcomm Snapdragon 429 chipset is a very energy efficient processor, so the 5100 mAh battery offers more battery life than most other 8-inch tablets.
#4. Apple iPad 10.2 2020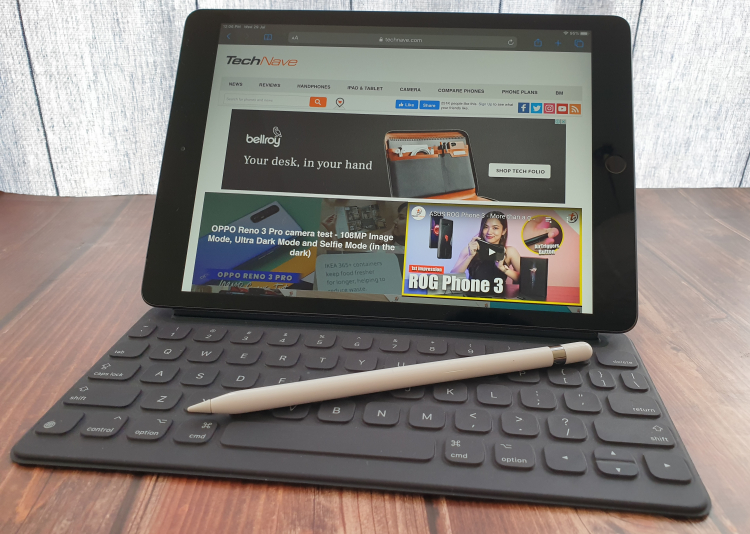 Surprisingly, the Apple iPad representative for our Top 5 rankings, the Apple iPad 10.2 2020 is not the most expensive device by itself at just RM1449. It still offers one of the best build quality in a tablet we've seen to date, which should also explain why it is still plenty relevant as a tablet in 2021, despite being launched in 2020.
Perfect for those who use Apple iPhones and other Apple stuff, you may have a slightly more jarring experience if you use anything else (like Android) but it's nothing you can't overcome. Stand-out features for us remains the solid build quality, awesome 10.2-inch 2160 x 1620 pixel display and iPadOS support, which means you can use it with the Apple Pencil, a bluetooth mouse and even a PS4 Controller. Check out our how-to guide if you need help using it with your Android devices.
#5. Huawei MatePad T 10s
Last but not least in our Top 5 tablet rankings of Q1 2021 is the Huawei MatePad T 10s which offers Huawei's take on tablet performance at an RM799 price tag. Granted, it doesn't support GMS or Google Mobile Services, but since you can access most Google apps from the browser this isn't that much of a deal breaker.
Thankfully, its Kirin 710A chipset, 10.1-inch FHD+ display and dual Harmon Kardon speakers offer a bit of a midrange edge over other tablets within this price range. We've actually tried out the Huawei AppGallery ourselves, and it's not nearly as limiting as some other App markets so it should definitely be in your consideration list if you don't care too much about Google Apps.
Top 5 Smartwatches of Q1 2021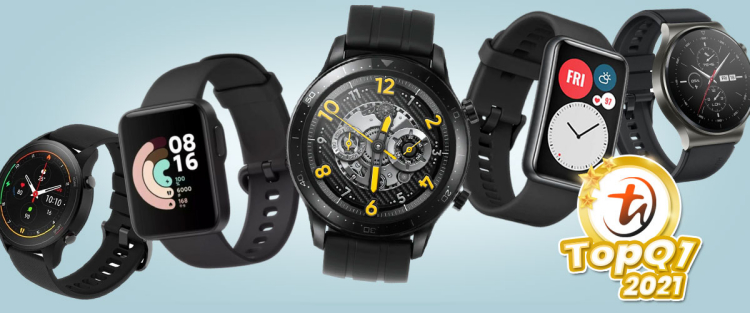 #1. Xiaomi Mi Watch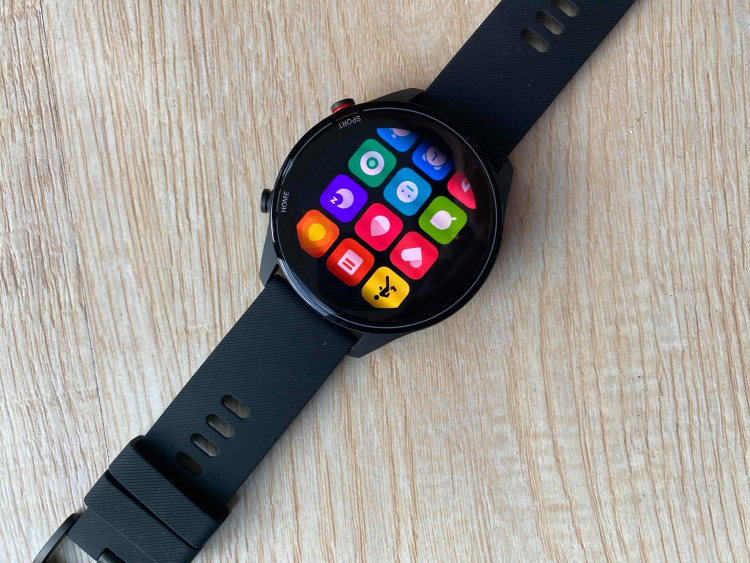 Offering a more traditional rounded watch look and feel, the Xiaomi Mi Watch lasts 16 days on normal usage and you can get about 50 hours with the GPS turned on. It features a colourful 1.39-inch AMOLED display.
For RM469 this is arguably the most full featured at the best value smart watch of the bunch and when coupled with the long battery life, 117 sports modes and more, these could be the reasons why TechNavers have selected the Mi Watch as the #1 smart watch here at TechNave for Q1 2021. Check out our review for the full details if you need more convincing.
#2. Xiaomi Mi Watch Lite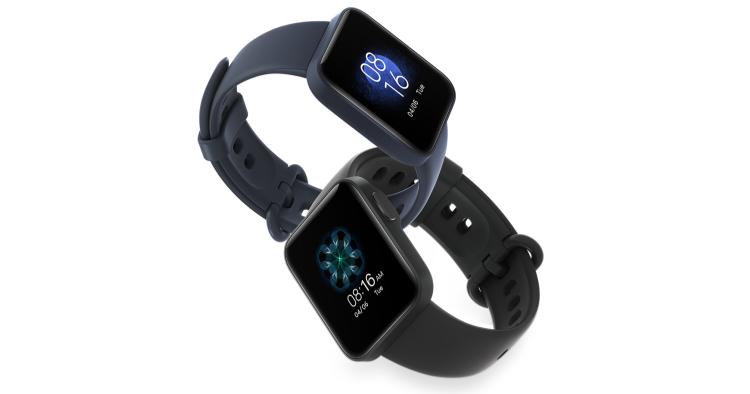 Going for the now oft-copied Apple Watch square look, the Xiaomi Mi Watch Lite features a slightly larger 1.4-inch display but with about half the battery life of it's bigger brother at 9 days. Initially on pre-order for RM199, it is now priced at RM249 which is still lower than the Mi watch.
The number of available sports modes have also decreased down to just 11 but at least it has a GPS, air pressure and altitude sensors and a heart rate monitor. Released last year in 2020 like the Mi Watch, the Mi Watch Lite is still a pretty good smartwatch all things considered, especially if you're a fan of that square smartwatch look.
#3. Realme Watch S Pro
One of the first smartwatches to be launched this year in January 2021, the realme Watch S Pro offers a 14-day battery life with a 1.39-inch AMOLED display in a stainless steel case for RM599. Features-wise it packs in higher precision dual Satellite GPS, a blood oxygen sensor and heart rate monitor.
Surprisingly a bit more premium than the usual realme value-busting smartphones, the realme Watch S pro is relatively midrange due to the pricing. It should go well with most realme phones as well which explains why it still managed to get #3 on our list. Check out our hands-on video for more details.
#4. Huawei Watch Fit
Looking to make the Apple Watch metal body smartwatch design more theirs is the rectangular and by far taller Huawei Watch Fit with its 1.64-inch AMOLED display. It still shares that premium metal smartwatch feel but goes for a slightly lower RM499 price tag.
Other notable features include 5ATM water resistance, a heart rate monitor and aan Sp02 sensor. Check out the video of the Huawei Watch Fit above along with some other Huawei devices.
#5. Huawei Watch GT 2 Pro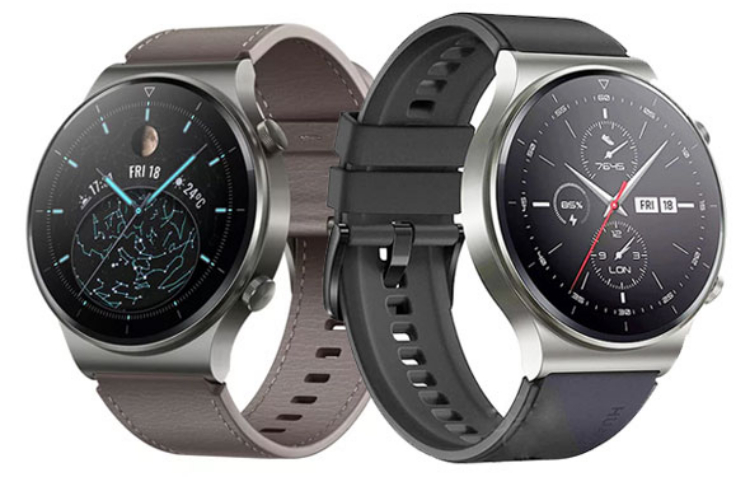 Another 2020 model, the Huawei Watch GT 2 Pro is by far the most expensive at an initial price of RM1199 which for some reason hasn't gone down at all. Featuring a titanium frame and dual knob buttons, the Watch GT 2 Pro is a premium smart watch all the way.
Designed to work best with Huawei devices, it uses a Kirin A1 chipset and a 1.39-inch detailed 454 x 454 pixels AMOLED display covered by sapphire crystal and a ceramic back. Such premium materials sort of explain the premium price tag but despite this, it still managed to retain the #5 place in our smart watch rankings for Q1 2021.
Top 5 Laptops of Q1 2021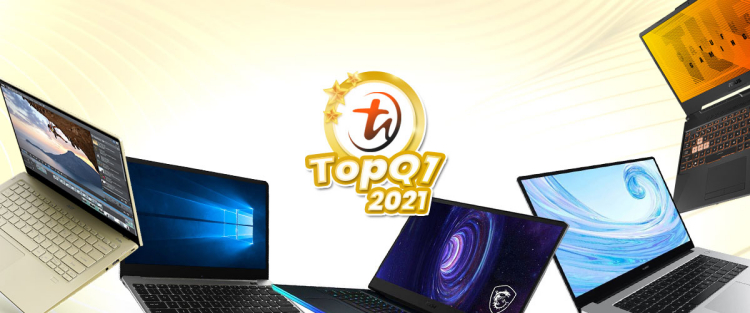 #1. Acer Swift 5 SF514-55TA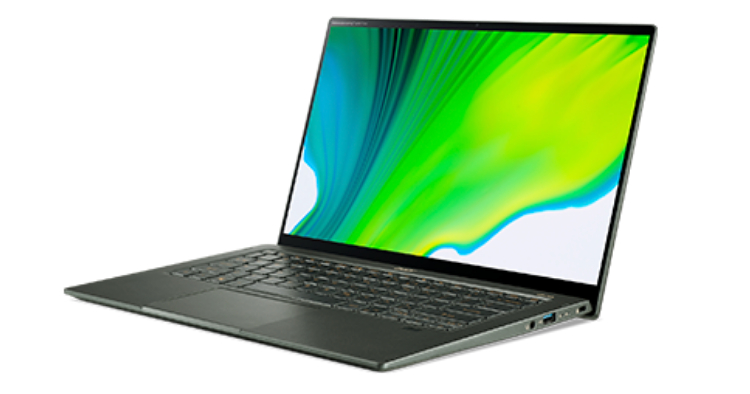 Fueled by the rising Work From Home (WFH) and Learn From Home (LFH) crowd, the Acer Swift 5 SF514-55TA reached the top of our laptop rankings perhaps due to it's combination of good tech specs and RM3999 price tag. After all, there's not many laptops in that same price range that can offer the latest 11th Generation Intel Core i5 processor along with NVIDIA MX 350 graphics.
Super lightweight at 1.05kg, the laptop is thin and fairly easy to carry about. It also comes with a 14-inch full HD display for a nice view of everything.
#2. ASUS TUF Gaming A15
Surprisingly, a gaming laptop made it to #2 on our list but it's no big surprise that it's the affordable ASUS TUF Gaming A15 laptop. Priced from RM5299, the TUF Gaming A15 offers an 8-core AMD Ryzen 7 - 5800H processor with NVIDIA GeForce RTX 3060 and 3070 variants.
Designed with the gamer in mind, the 15.6-inch display comes in either FHD 144Hz with Adaptive Sync or FHD 240Hz 8ms, so this is one gaming laptop that should satisfy most gamers.
#3. HUAWEI MateBook D 15 R5
Filling out for the value-buy at #3 is the Huawei MateBook D 15 R5 which from RM2499 comes with AMD Ryzen 5 processors scaling up to the AMD Ryzen 7 3700U. Thin and light, the metal bodied chassis is solid and durable while features are somewhat above standard with a recessed webcam built into the keyboard that you can close and open with a press.
It also has dual speakers and dual microphones with Microsoft Windows 10 Home Edition, but it is slightly heavier at 1.53kg. A fairly large 15.6-inch Full HD display offers plenty of viewing space as well.
#4. MSI Raider GE76
Going for all or nothing is the MSI GE76 Raider, which while priced at RM9999 is arguably one of the best laptops in the market. Powered by a 10th gen Intel Core i7-10870H processor and NVIDIA RTX 3070 graphics this is the laptop to own if you're looking to work and play on anything.
Check out our exploration of the MSI GE76 Raider for more details, but with all these top-notch features, it doesn't really come as a surprise that it reached our Top 5 Laptop ranking for Q1 2021.
#5. JOI Book SK3000
Coming in for the entry-level is the JOI Book SK3000 which offers a unique experience thanks to the Qualcomm Mobile Compute Platform it uses that includes super long battery life, built-in 4G LTE connectivity, silent performance and external memory you can increase by just adding a microSD. Initially priced at RM2199, it is now going for RM1999 yet still manages to deliver performance much higher than other laptops in this price range.
Feel free to check out the highlights or see our full review for a clearer picture of just what the JOI Book SK3000 is capable of. While other ARM-based laptops are still waiting to come in to Malaysia, if you can't wait, then the JOI Book SK3000 is a pretty good buy as well.
Top trending gadgets in Malaysia for Q1 2021 on TechNave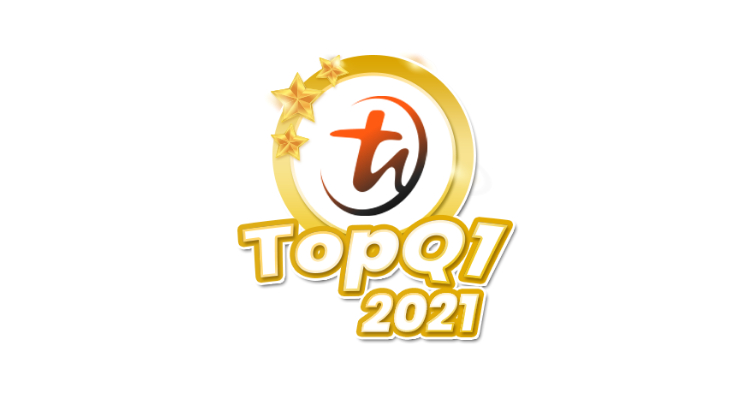 Top TechNave Trending Smartphones of Q1 2021
Samsung Galaxy S21 Ultra 5G

Oppo Reno 5 5G

Xiaomi Redmi 9T

Samsung Galaxy A12

Xiaomi Poco X3 NFC

Xiaomi Mi 11

Apple iPhone 12 Pro Max

Xiaomi Redmi Note 10 Pro

Realme X7 Pro

Xiaomi Mi 10T Pro 5G
Top TechNave Trending Tablets of Q1 2021
Samsung Galaxy Tab A7

Samsung Galaxy Tab S6 Lite

Samsung Galaxy Tab A 8.0 (2019)

Apple iPad 10.2 2020

Huawei MatePad T 10s
Top TechNave Trending Smartwatches of Q1 2021
Xiaomi Mi Watch

Xiaomi Mi Watch Lite

Realme Watch S Pro

Huawei Watch Fit

Huawei Watch GT 2 Pro
Top TechNave Trending Laptops of Q1 2021
Acer Swift 5 SF514-55TA

ASUS TUF Gaming A15

HUAWEI MateBook D 15 R5

MSI Raider GE76

JOI Book SK3000

Dell Inspiron 15 3505

Acer Nitro 5 AN515-43

ASUS TUF Gaming A15 2021

Dell Inspiron 15 3501

HP OMEN 15