Weekly TechNave: Intel mobile pull-out, Facebook Malaysia and Huawei P9 goes regional and more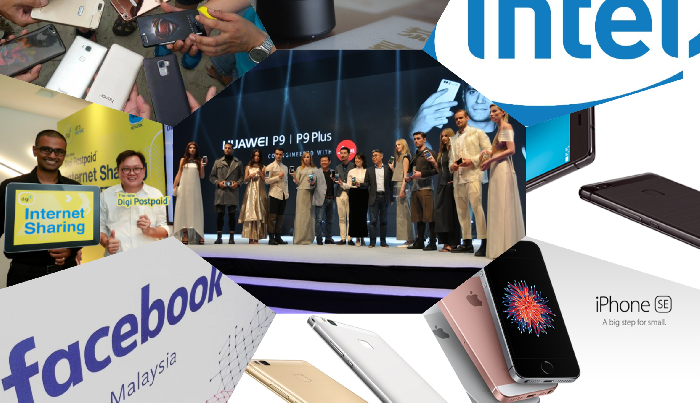 This week, the biggest news began with the cancellation of Intel processors for mobile, effectively announcing their withdrawal from the smartphone and mobile industry, at least for now. We might see some Intel 5G LTE processors in the future, but it basically means that there will likely be no Intel powered smartphones this year.
Second biggest was the regional announcement of the Huawei P9, P9 Plus and P9 Lite, due for a Malaysia release date after May 2016. The folks at honor celebrated their 2nd Anniversary to #seastheday while Huawei continued the streak by announcing the Huawei G9 Lite and MediaPad M2 7.0.
Facebook also opened their offices in Malaysia while U Mobile and Maxis announced their Apple iPhone SE plans, revealing that it will arrive in Malaysia on 13 May 2016. Malaysia telco news continued with Digi's take on Internet Sharing but apart from that nothing really stood out.
Notable highlights of the week included the Moto 360 Sport First Impression Hands-on video and Logitech G900 Chaos Spectrum gaming mouse review but we'll have more waiting for you next week as Tencent's QQ Watch and more are expected to make an appearance.