Weekly TechNave - Mostly Pokemon Go with a side of new smartphones and more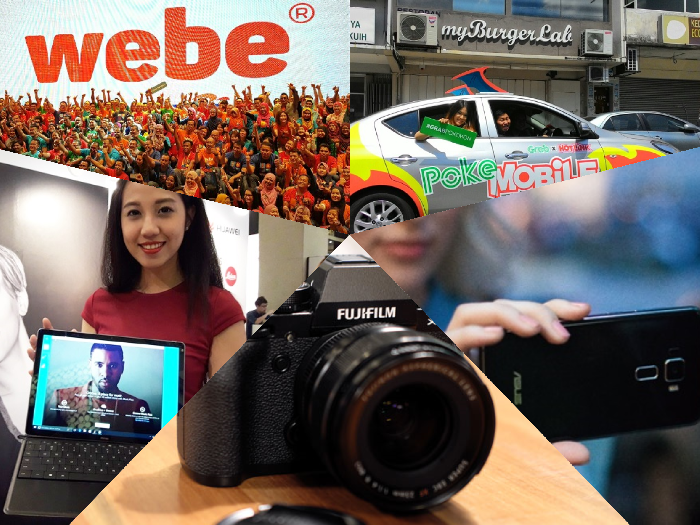 This week, tech news was rather scarce but Pokemon Go seems to be gripping the nation as XPAX by Celcom and Hotlink and Grab offered their users some Pokemon Go incentives. We chimed in with the top 5 features that Pokemon Go needs while we wait for the next version of Pokemon Go.
On the local side, Webe digital launched... again, and we got some hands-on time with the Huawei Matebook at the 2nd Kuala Lumpur Fashion Week with Huawei. Fujifilm Malaysia launched their new X-T2 camera and their Instax SHARE Smartphone Printer SP-2. The ASUS ZenFone 3 became available in the ASUS Malaysia Store.
Internationally, Huawei won another EISA award for their Huawei P9, the 4th time running while the Windows 10 Mobile Anniversary update became available to Microsoft Lumia users. LeEco and Coolpad also announced ther new dual rear camera smartphone, the Cool1 Dual.
Not much to show on the review side but we did get some 4K video camera samples using the ASUS ZenFone 3 and while you wait for our videos you can watch the official Samsung Galaxy Note 7 hands-on videos along with live demo videos on what ASUS Zenbo can do for your smart home. We took a closer look at the beautiful design of the Honor 8 but more reviews and tech news are coming next week, so stay tuned to that TechNavers at TechNave.com.