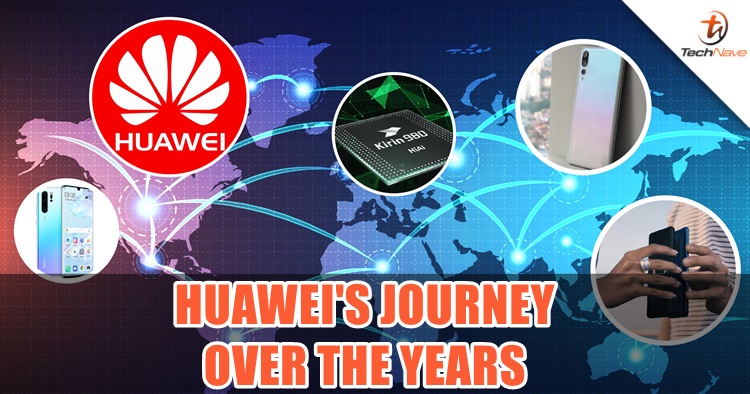 Everyone knows Huawei and thanks to the recent trade war with the US government, Huawei's reputation has grown even more than before with support from the Internet. With this, we thought of looking through at their journey on what they have done for the smartphone industry, from being the first to popularize the dual camera module to installing a 50x zoom-in periscope, below are ten fun facts about what Huawei did. Without further ado, let's start!
1. Partnership with Leica
Possibly the thing that kicked off their breakthrough in the smartphone industry, Huawei first partnered with Leica way back in early 2016. Then when the P9 series launched in the same year, that was when the Leica lens first debut on a smartphone and while it's hard to spot any differences at first glance, the photo quality did have some differences for the mobile photography enthusiasts.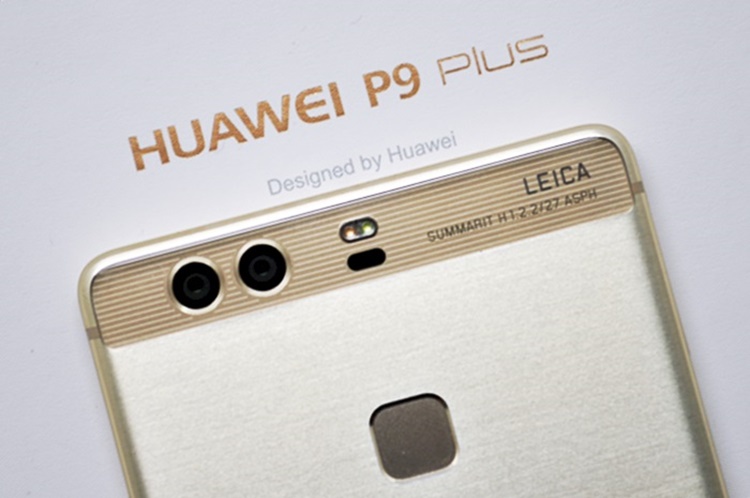 By combining Leica lens on its dual rear cameras, Huawei eventually sold more than 9 million units in the fourth quarter of 2016 and that was quite an achievement. With such success, this also prompted other smartphone brands to integrate dual rear cameras which is now the norm.
2. A Quad AI Camera smartphone
Huawei eventually popularized the triple rear camera setup and then moving up to four. Like many consumers, the thought of having a quad rear camera setup seems like overkill but there's a pretty good reason. On the P30 Pro, each camera plays a role - the 40MP as the main sensor, a 20MP for ultra wide shots, an 8MP periscope lens for zooming and lastly, a Time of Flight (ToF) for better distance measurement between the subject and background.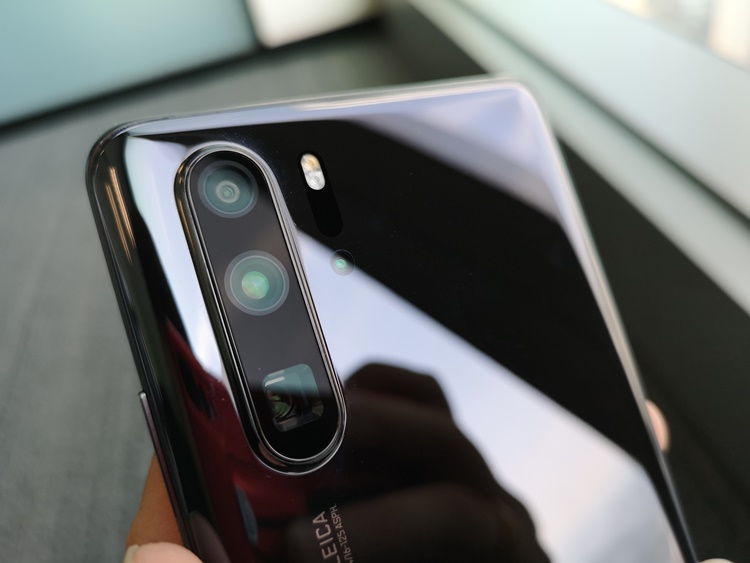 In addition, the camera configuration is accompanied by MasterAI for adjusting the best photo quality possible which has won many fans over. Looks like Huawei knew what they were doing after all.
3. That crazy 50x Super Zoom
On top of the quad rear camera, Huawei also upgraded the telephoto lens to a periscope lens on the back and it's capable of zooming up to 50x. The zoom capability is out of the world and it's really far, but from our experience, it's best used for night photography and especially taking a shot of the moon (as if it's made for that, but not that we are complaining). Now everyone can take photos of the moon!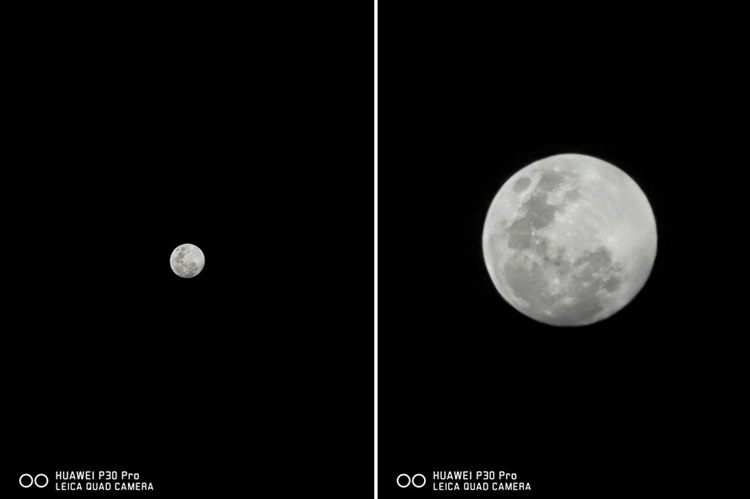 I can finally take a moon photo (#manlytears)
4. Super Night Mode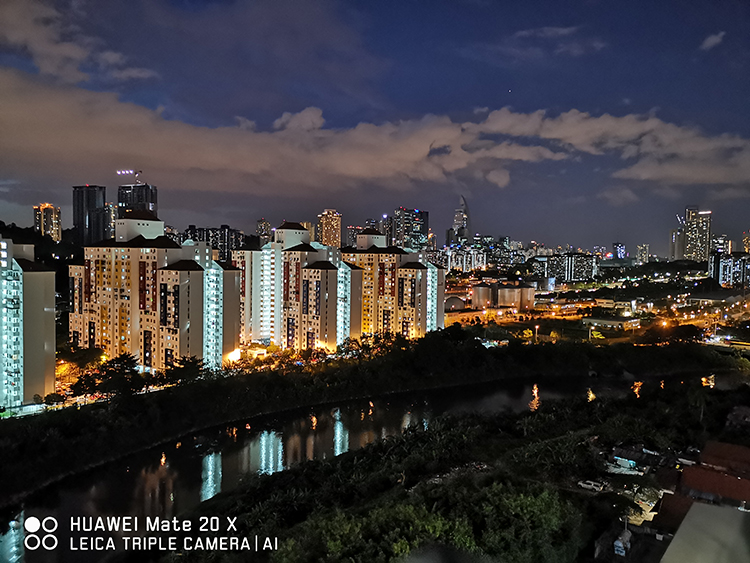 Super Night Mode was first introduced in the P20 series
Taking night photography with your smartphone is generally a bad idea because of the grainy noise that appears in the dark spots of the photo. But smartphone brands are slowly eliminating that issue now thanks to AI and Huawei is no exception. By installing Super Night Mode, most Huawei (and HONOR) smartphones can now take night shots quite well thanks to the AIS (AI Stabilizer) feature. Now everyone can take night photography shots.
5. A 5G Foldable Smartphone
The Huawei Mate X first made its public appearance at the MWC 2019 and it sure got a lot of attention. Not only it's foldable but it also has 5G connectivity which we are moving towards to. Huawei is actually planning to import it to our Malaysia shores but maybe only when our 5G connectivity is ready to go.
At the moment, the foldable smartphone is not on sale yet and it's scheduled to be released on this December. The price tag is rumoured to be quite hefty as well, but it's the first step to the future where it becomes mainstream for consumers owning a foldable 5G device.
6. World's First 7nm Dual NPU chipset
It only seemed like yesterday, but the 7nm Dual Neural Processor Unit (NPU) chipset that's on the current Huawei flagships first made its appearance on the Mate 20 series. What's special about this chipset is that it's the world's first chipset in this size clocking at 2.8GHz, as well as supporting LTE Cat.19 connectivity allowing download speeds up to 1.6Gbps.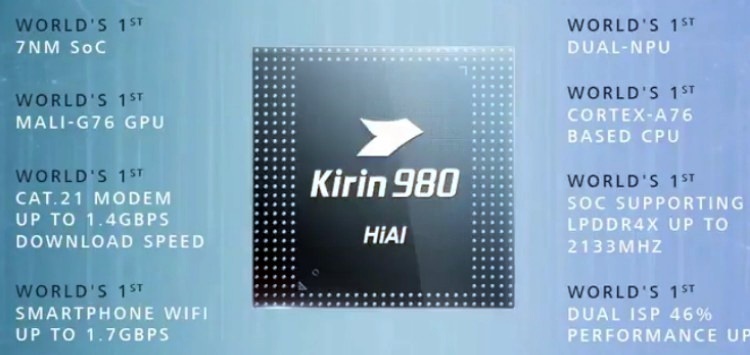 On paper, having a smaller chipset means it consumes less battery power but it doesn't really guarantee all smartphone batteries will drain slowly. So this is where the NPU comes in, but regulating the AI-powered features for the battery life span which is nice.
7. Making gradient colour design mainstream
Prior to the P20 series launch in early 2018, smartphone brands had a way of naming their colour scheme devices but it got stale when it was just the same colour (like Opal Black, Graphite Black, Jet Black, Black Matte...you get the idea). Then Huawei showed everyone how it was done by launching a Twilight model, which reflects the colours of the Northen Lights.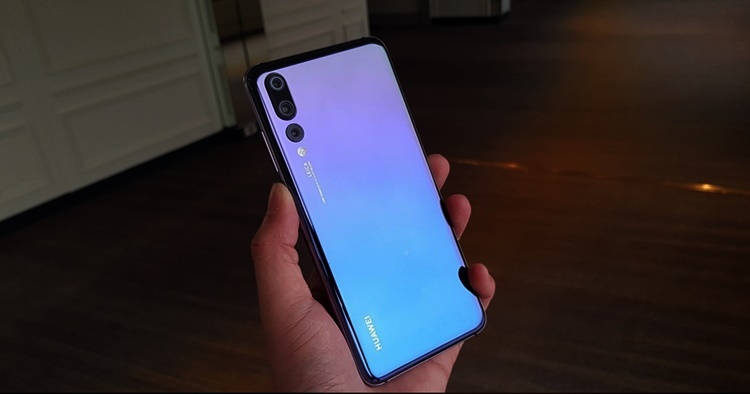 Obviously, this quickly captured attention and it was one of the best-looking devices of 2018. Unsurprisingly, other smartphone brands soon followed Huawei's footsteps as well by introducing more gradient colour designs on their devices until today.
8. Reverse wireless charging
After the P20 series and several months later, the Mate 20 Pro got unveiled and one of the features was a reverse wireless charging and certainly put on a show when the CEO of Huawei, Richard Yu, showed that it can reverse charge an Apple iPhone wirelessly (#burn).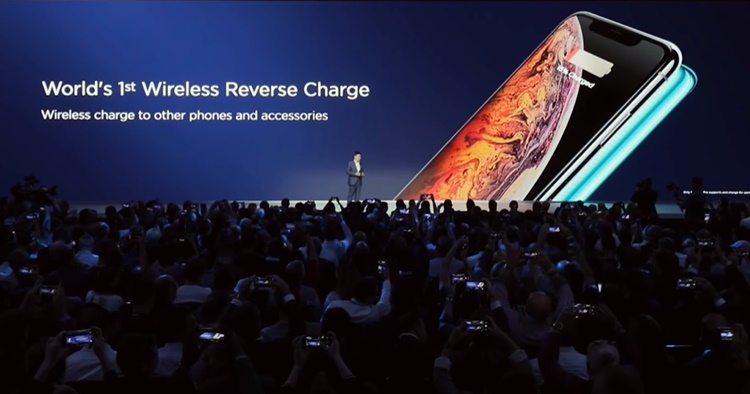 Granted, it didn't really reach our expectations when we tried using it during our review. It could have been a lot better but oh well, first time for everything and no doubt Huawei is set to improve it further.
9. They came up with a recessed camera on the laptop
Another Huawei product that also appeared alongside the Mate 20 series was the MateBook X Pro. It's actually like any other laptops except that Huawei decided to integrate a recessed camera on the keyboard. Not only does this fight against privacy from hackers but it also allows the FullView display to maximize as much as it can which is nice.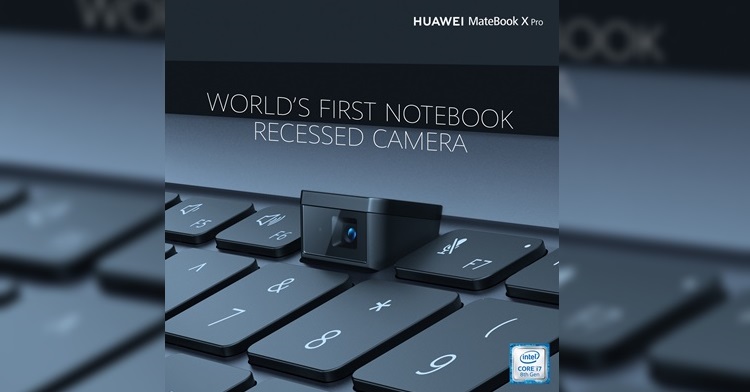 10. Gaining a huge fanbase who are willing to stand by Huawei
Finally, the last point is not a technology feature but rather how Huawei managed to build up huge support from the fans. 2019 has been quite a challenging year for Huawei, but there is still a lot of Huawei fans around the world are showing their support.
It's not just the fans but even vendors and e-commerce sites (like DirectD, Shopee, Senheng and Courts) are also playing their part by announcing a full refund if one Google app fails to function, Malaysian restaurants are also showing support for Huawei users with discounts, heck, even our Prime Minister Dr Mahathir gave his support.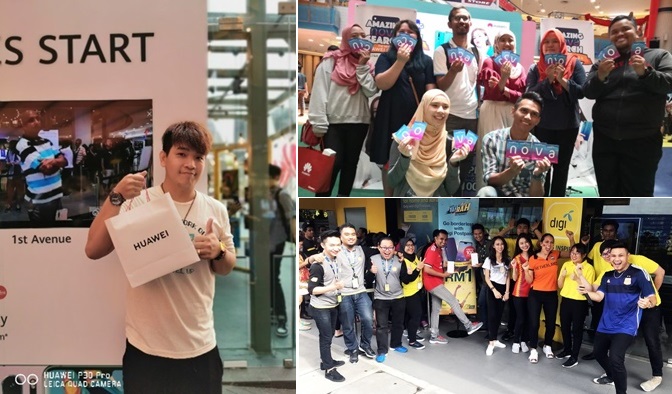 How did they do it? Well, it's probably because of how Huawei continues to support their fans such as having a free Service Day and a Battery Replacement Event, as well as actually offering affordable flagships for the masses. By the way, they are also having a 1+1 Warranty & Online IT Fair which we talked about a few days ago and it's seriously the best time to get a Huawei product now. To know more information, you can head over to their webpage right here and the Online IT Fair page as well here, which is already happening now until 8 July 2019 and they are offering a different promotion every day so better check it out!
So what do you think of Huawei's contribution? Let's discuss in the comments below and stay tuned for more tech opinions at TechNave.com.