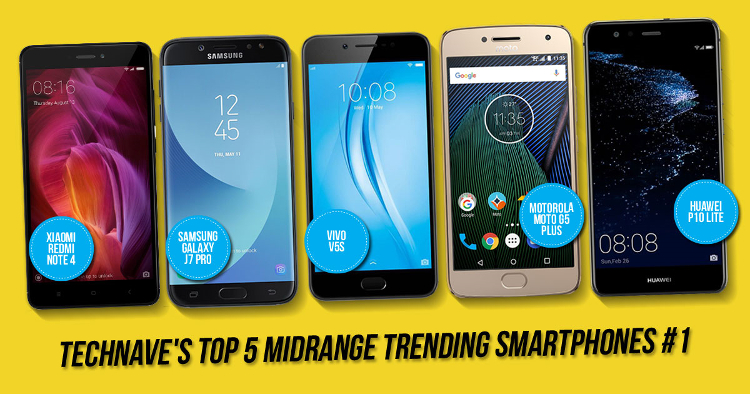 As reported from a Gfk market research study, a majority of Malaysians seem to favour midrange smartphones more now. That seems to be true nowadays as many flagship smartphones today seem to require your selling your kidney just to own one. Midrangers, which we define as from RM800 to RM1300, are getting better every month and if you're hunting for such a smartphone, here are our Top 5 Midrange Trending Smartphones so far in no particular order.
Motorola Moto G5 Plus ~ For the stock Android and professional photographer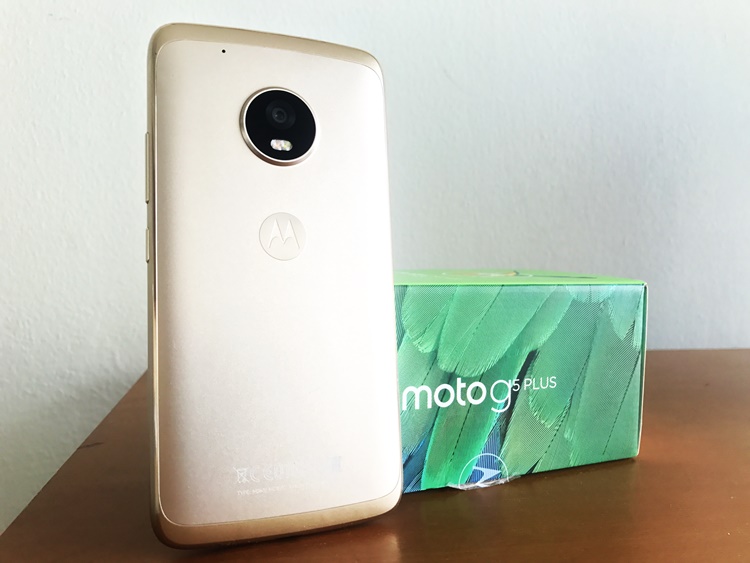 Coming up first on our list is the Moto G5 Plus, as mentioned in our recent review, we were quite impressed with the image quality because of the Dual Autofocus Pixel technology. In the hands of a seasoned photographer, he or she is sure to capture some beautiful shots. Not only that, the pure Android stock G5 Plus also has a good battery life despite being only 3000mAh, the Snapdragon 625 and 4GB RAM are good enough for gaming with no heating issues and the shaking motion sensor for opening certain apps can come in handy.
However, the automatic features like panorama probably won't satisfy most users, not to mention that it doesn't have beauty mode as well making it not very selfie friendly. A solid mid-ranger and the only one in our list with that Dual Autofocus Pixel camera that can take shots anywhere, this phone is officially priced at RM1299.
Huawei P10 lite ~ For those who like a good looking but automatic cameraphone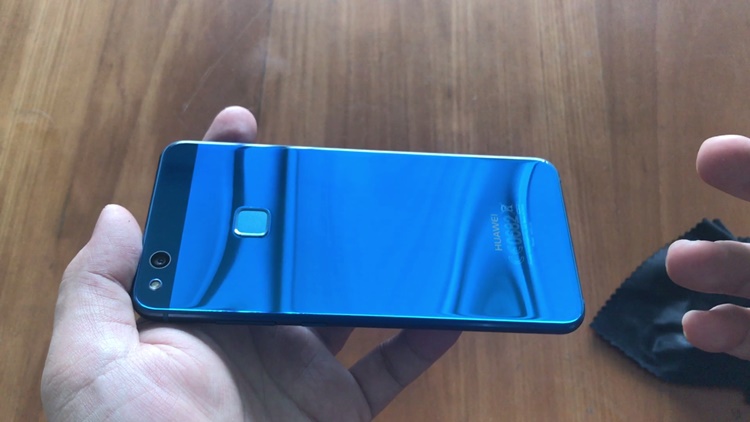 Another RM1299 smartphone is the P10 lite. For a smartphone without Leica lens (unlike its other P10 siblings), the camera work on the P10 Lite is actually quite commendable, especially with the Portrait and Selfie Superstar mode. It also supports USB OTG and VoLTE connectivity, and a super battery charging technology that can fully charge the phone in just one and a half hours. Plus, the Sapphire Blue model will turn heads and is only available for the P10 Lite.
In spite of that, we don't think it's that great for gaming. Not that it's terrible, but it's more suited for photography, especially those who don't really do well in manual mode. Make no mistake, you can still use it for manual or pro mode shots and get great results but the automatic features really let the everyman cameraphone user shine. You can check out our review here and see what we mean.
vivo V5s ~ For the selfie experts
Moving on, the V5s is just as capable of taking good pictures, except that it focuses a lot on the selfie since it has a 20MP Sony IMX376 front camera sensor. From our review, this is definitely the #PerfectSelfie smartphone for now and it also does well in other areas such as gaming and music thanks to the MediaTek MT6750 octa-core processor + Mali-T860 MP2, 4GB RAM, 3000 mAh battery and an AK4376 audio chipset.
If there's one thing we have to complain about the phone, that'd be the shameless copy-and-paste iPhone design and camera user interface. But if you're an iPhone selfie fan with limited budget this might be the one for you. And yes, it is on sale for RM1299 (again, lol).
Samsung Galaxy J7 Pro ~ A value buy for the Samsung phablet fan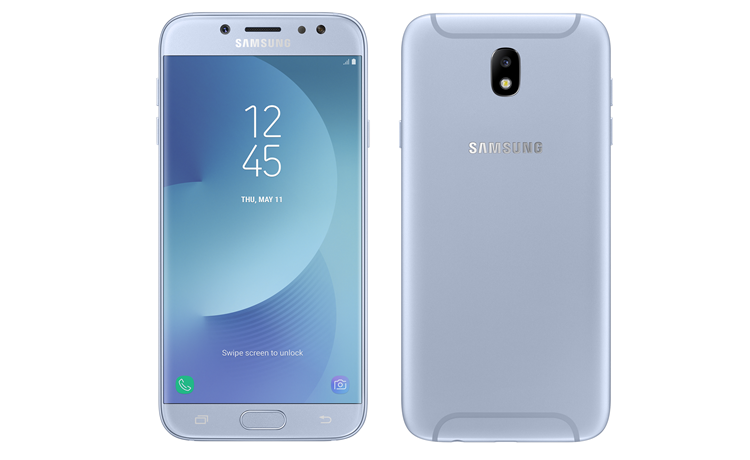 Ah, the Samsung Galaxy J7 Pro is a new addition to the RM1299 club as well. We haven't managed to get our hands on this device yet, but it should do pretty well as a midranger. The device houses a 64-bit octa-core processor, 3GB RAM, 32GB internal storage (expandable memory up to 256GB), a 5.5-inch FHD Super AMOLED display, 3600 mAh battery and Android 7.0 out of the box. Aside from the huge design makeover (which looks great), the cameras also got an upgrade with 13MP on each side. It also features a fingerprint sensor and an Always-on display.
The Galaxy J7 Pro is currently available at all Samsung Experience Stores with four colour options - Blue Silver, Pink, Black or Gold. Along with the J5 Pro and J3 Pro, anyone who makes the purchase until 30 September 2017 will be granted a free bundle package that consists of a one-year extended warranty and a one-year screen crack protection.
Xiaomi Redmi Note 4 ~ The most value-added mid-ranger
Finally, the list won't be complete if Xiaomi isn't in it. You should already know that their devices are both economical and good quality, and is a fan favourite for many Malaysians. The Redmi Note 4 comes in two variants - 3GB + 32GB and 4GB + 64GB memory. Thankfully, the price tag at this point is not RM1299 anymore but RM799 and RM949 respectively which is very good value for money.
From our review here, the 14nm Snapdragon 625 processor has improved the Redmi Note 4's performance and battery life superbly. The picture quality is good too but we think it still loses out a bit comparing with the first two midrangers in our list. Keep in mind that it takes a long time to charge up the phone too.

So that's our top 5 trending midrangers list for now, are there anymore smartphones that we missed out? Which one is your favourite? Let us know in the comments below and stay tuned for more Top list articles at TechNave.com