Weekly TechNave - Maxis, Webe, Celcom, Yes and more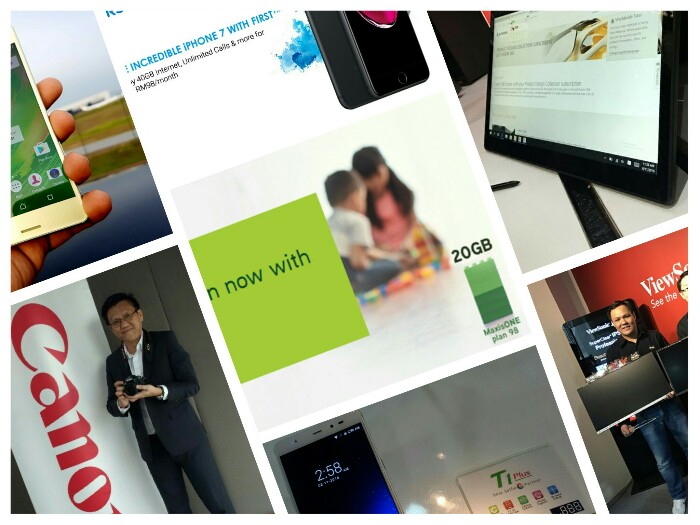 The big news this week included the fact that Maxis finally upped their game with 2x upgrades to their MaxisONE Plan and while they initially said it was RM199, Webe are now offering their unlimited mobile Internet plan for just RM79 apparently for a limited time only. Celcom offered some better Apple iPhone 7 bundles with their new FIRST Gold Plus plan.
For Malaysian events we started out the hunt for the Yes Man, and we were also on hand for the launch of the LEAGOO T1 Plus. We also check out Lenovo's latest workstations and ViewSonic introduced some affordable IPS monitors.
Andrew Koh took over at Canon Marketing (Malaysia) while Sony Malaysia held their Sony Alpha Workshop 2016. Singles day came and went on 11 November 2016 as Honor, Flash, Mi Malaysia and more offered plenty of online deals.
Samsung Malaysia Electronics also announced the complete Samsung Galaxy J Series with the Galaxy J2 Prime and J1 Mini Prime while we managed to score some hands-on pics with the Galaxy J2 Prime. Good news for mobile photographers as you can also now edit RAW files in Adobe Lightroom for Android.
Internationally, Huawei are set to build a global ecosystem, while ASUS have announced their "Directed by You" contest for Malaysia and other countries to win an ASUS ZenFone 3. In China, the Motorola Moto M officially went on sale.
As promised, we have a few more reviews this time around with the Sony Xperia X review and Huawei MediaPad M3 unboxing and hands-on. We also unboxed and did a first impression hands-on video of the Samsung Galaxy J7 Prime.
Next week, we're unboxing the wonders of Home with Samsung, checking out the vivo V5, Acer's latest thin device, Lenovo's Gaming devices so stay tuned to TechNave.com.