Samsung Galaxy Note 9 gets joint 2nd place in DxOMark at 103 but still higher than Galaxy S9 Plus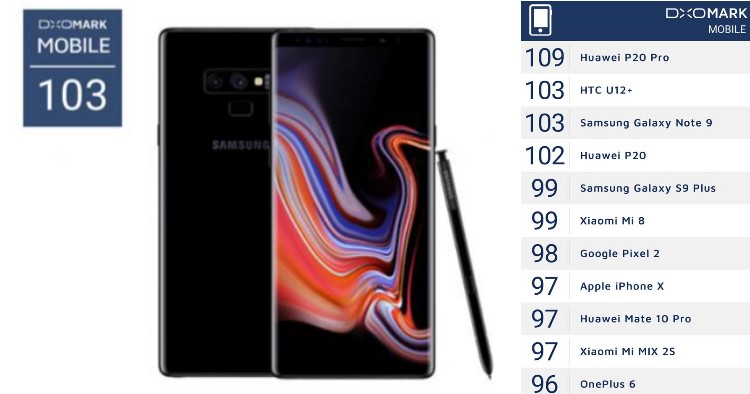 The Samsung Galaxy Note 9 has finally got its official DxOMark score of 103, which is 2nd place with the HTC U12+ below the Huawei P20 Pro. This is still higher than the 99 scored Samsung Galaxy S9 Plus. The folks at DxOMark mention that it has a photo score of 107 and a video score of 94 for accurate but neutral colours and overall very good image quality.
They do note that it does have some issues with autofocus consistency but the more efficient image stabilization, good zoom capabilities and realistic bokeh simulation combine well with the new AI features. The S-Pen is also mentioned as making the Galaxy Note 9 a compelling choice in today's rather saturated market, but we have to note that this is for those who like to use a stylus with their smartphones.
Here's our take on the Galaxy Note 9's dual aperture cameras and if you need the full review we have that as well. You can also see a quick and simple video and an article on what the new S-Pen enabled Galaxy Note 9 can do as well.
Samsung Galaxy Note 9 Specs & Price >