Weekly TechNave - GadgetBook Giveaways, the arrival of Apple iPhone 7 and iPhone 7 Plus and more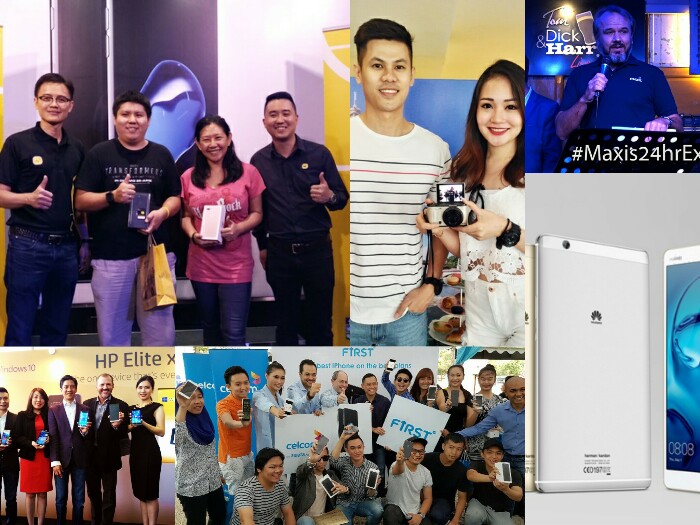 This week we launched our own GadgetBook Giveaways so you can win or own a floating Bluetooth speaker with more weird, trendy and fun gadgets coming soon. However, most of the tech news this week involved the official arrival of the Apple iPhone 7 and iPhone 7 plus and their subsequent deliveries or bundled launches with Celcom, Maxis (which involved interrupting a band), Digi and U Mobile along with GemFive.
Locally, Samsung Malaysia have officially announced a full refund or exchange for Samsung Galaxy Note 7 pre-order buyers here in Malaysia but on a more positive note Samsung Pay was also launched in open beta for Malaysia. The Casio EXILIM EX-ZR5000 was officially launched as well with other Casio gear.
The Huawei Nova Plus and MediaPad M3 are now officially available in Malaysia and Honor pointed out why the Honor 8 is the perfect device for the selfie generation. In other local news, DJI showed off a new distributor and drones, while the HP Elite x3 offically launched as the flagship Microsoft Windows phone here in Malaysia.
Internationally, the Microsoft HoloLens is rolling out, while Sharp has a corner-to-corner curved and bezel-less display. No reviews or hands-on this week but more are coming next week so stay tuned to TechNave.com.