Weekly TechNave - More hands-on videos, reviews and releases than we've seen in a while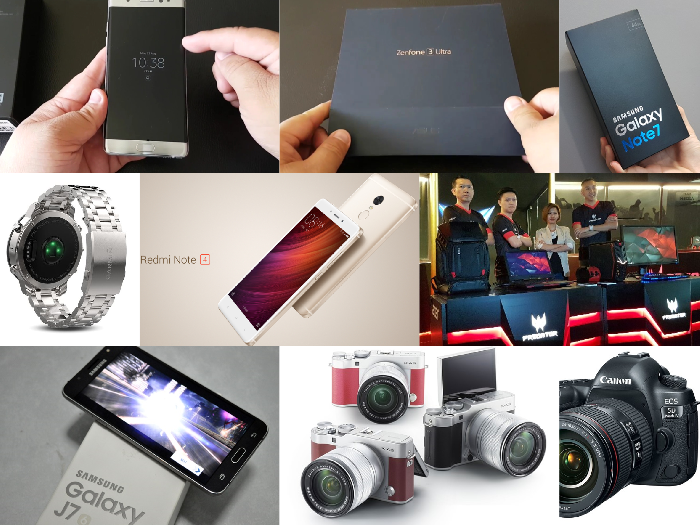 This week was one of the most hectic we've seen as we revealed our Samsung Galaxy Note 7 unboxing, hands-on and slow motion videos, complete with a look at their battery backpack casing as well. We also unboxed the ASUS ZenFone 3 Ultra and revealed our Samsung Galaxy J7 (2016) review.
Internationally, the Honor 8 got launched in Europe, while Xiaomi announced their Xiaomi Redmi Note 4 smartphone. They also started deployment of MIUI 8, while Fujifilm announced the X-A3 mirrorless camera and Canon announced the EOS 5D Mark IV. Garmin also launched their Fenix Chronos smartwatch.
On the local side, Acer announced their Predator 17 X and G1 gaming computers while iFlix announced more features and series. Mini owners discovered the Huawei P9 and Western Digital launched new storage solutions. U Mobile announced more unlimited video, while Samsung Malaysia highlighted the use of the Galaxy Note 7 in Malaysia's enterprise sector. Maxis and YouTube held a 360 degree film festival.
Next week, we're expecting more reviews and new releases as the ZTE AXON 7 is coming to Malaysia. The Honor 8 is coming next next week but we may be getting some time with it early so stay tuned for those and more at TechNave.com.