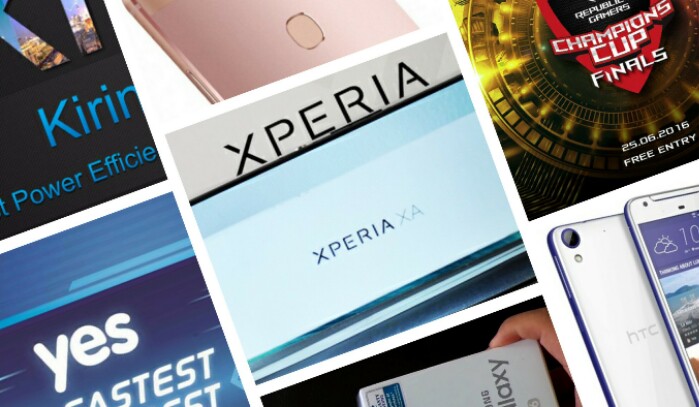 Not so many big official announcements this week so the rumours were focused on a bit more with the OnePlus 3 not using 100% of its 6GB RAM and its CEO's subsequent response. Other standout rumours include that we may see the honor 8 and honor X3 next month, while a more powerful Xiaomi Mi 5s could be coming soon too. A new U Mobile Hero P98 postpaid plan also made an appearance, reportedly offering 30GB of data at RM98 a month.
The Xiaomi Smartwatch got quietly listed while Google announced support-by dates for current Nexus owners. A new smartphone brand called imoo was announced along with the Oppo A37. On the local side, the LEAGOO Z1 got officially announced with the HTC Desire 628 and we took a closer look at the Huawei Kirin 95x series. The Huawei P9 roadshow started while ASUS Malaysia held their ROG finals this week. YTL Communications revealed some plans for their upcoming YES 4G LTE mobile plans while the 3GB RAM version of the Flash Plus 2 was also announced.
On the review side, we have the Sony Xperia XA reviewed with a hands-on of both the Samsung Galaxy J1 2016 and the upcoming YES 4G LTE SIM. Stay tuned for more tech events and announcements next week as YTL officially launch their YES 4G LTE mobile plans followed by the big WeBe reveal a day after. We expect some announcements from HP and TP-Link's Neffos smartphones as well.