NewsBytes 2019 #11 - Wiko Watch and Win, realme & Acer winning, Netflix with Kids, Guardians of the Interwebz and Boost Super Shake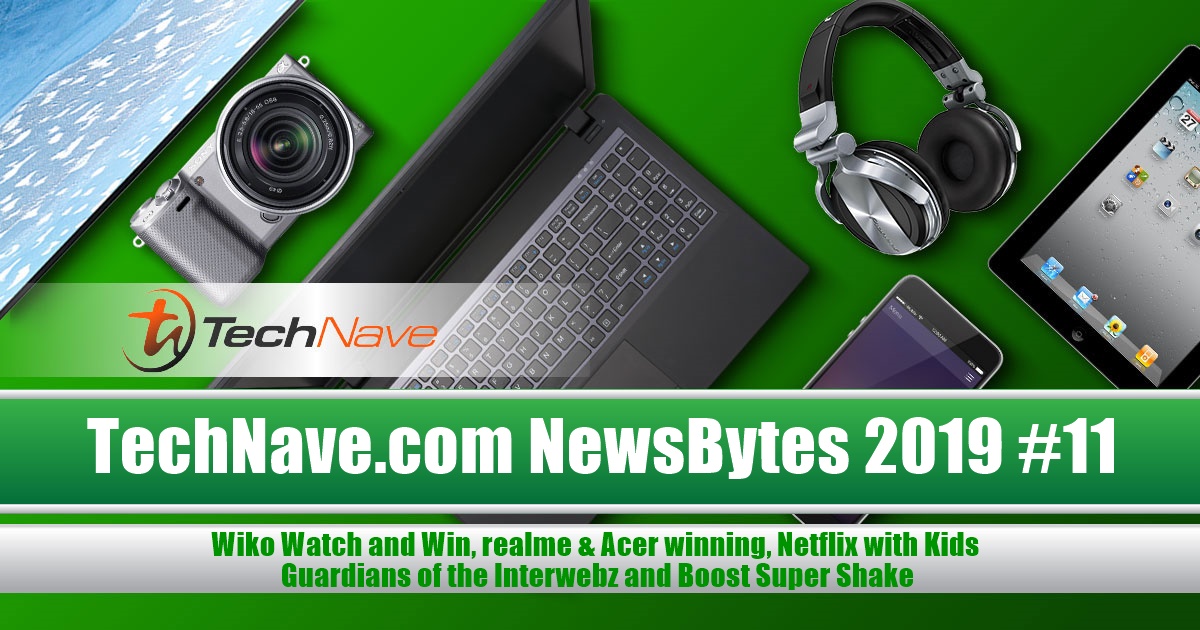 So a lot of things happened this week. First, there was Computex 2019 with ASUS showing a wide range of products - a new ZenFone 6 Edition 30, ZenBook Edition 30 laptop and a Prime X299 Edition 30 motherboard for its 30th Anniversary, a ZenBook Pro Duo with two functioning 4K touchscreens, new VivoBook S14 and S15 with a 5.65-inch ScreenPad 2.0 display, two new portable monitors (ZenScreen Touch and ROG Strix XG17), ROG Swift gaming monitor, a new Glacier Blue skin for ROG gaming laptops in the near future, and many more.
The Trade War between the USA and China still going on, the chain effect has hit across the nation. Our Prime Minister voiced out on the matter, saying Malaysia will still use Huawei technology; Huawei has also prepared to file a lawsuit against the US Government for bullying, a number of Malaysian restaurants are showing support for Huawei smartphone users, and for some reason, the Mate 20 Pro is back on the Android Q beta program.
And on other news, Apple Malaysia has just announced a new iPod touch with AR capability coming soon to Malaysia from RM899, Pokemon Masters is also set to be released on our mobile devices this year, and finally, OPPO Reno 10X Zoom was announced for RM3399 (which to be honest, is kinda expensive comparing with the Xiaomi Mi 9 for having similar tech specs minus the 60x zoom feature for just RM1699, now you tell me which one makes more sense).
Now onto this week's NewsBytes that nobody really reads.
Wiko Watch and Win contest
Who doesn't love a lucky contest? Well, if you're in luck, you opt to try this Wiki Watch and Win contest. It has already kicked off since 27 May until 9 June 2019 where you can join the contest and get a chance to win a brand new Wiko View 3 smartphone. All you have to do is:
Submit a QnA on my-en.wikomobile.com
Also on their store in Lazada, there are other Wiko last minute Raya shopping hot deals too such as getting a phone as low as RM161, discounts up to 50%, free bundles and more. So check it out, maybe?
Realme became the TOP selling smartphone brand on Shopee during the "Raya Dengan Shopee" campaign
In the upcoming Raya festive season, realme Malaysia is proud to announce that they have garnered the top spot by selling the most units from 21 May to 24 May 2019 on Shopee, during the Raya campaign peak days. The Raya promotion was also held in conjunction with the brand's first exclusive launch of realme C2, which took place on 21 May.
"We are confident in our products and delighted that Malaysians gave us a huge support. The unbelievable sales results on Shopee speaks volumes," said Tiffany Teh, Brand Manager, realme Malaysia.
Most impressive, realme Malaysia. Keep it up!
Acer's Predator Thronos Gaming Chair Wins Gold at Computex d&i Awards 2019
Another winner to mention is Acer as the company has been honoured with 7 2019 Computex d&i awards in recognition for design excellence, in the categories of Gaming Hardware, Information and Communication Hardware, AR, VR and Content, and IoT categories. Among them, the Predator Thronos has won the Computex d&i Gold award, and the Smart Parking Meter System has won the Computex d&i Specialty award.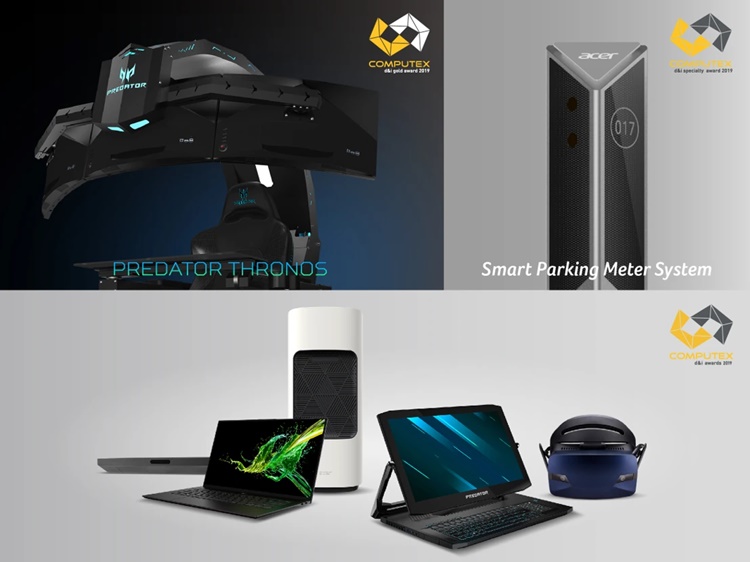 Other award winners include the Predator Triton 900 gaming notebook, the ConceptD 500 high-end desktop, the thin-and-light Swift 7, the Acer OJO 500 Windows Mixed Reality Headset, and the aiSage edge computing device. A total of 222 entries from 90 companies were assessed by a 20-person jury of multi-disciplines, including academia, venture capital, industrial design, media, and more. You can read the full story right over here.
Netflixing With Kids - Empowering Parents With Control
You heard of Netflix and Chill, but have you ever heard of Netflix with Kids? Yeah...so Netflix is gearing towards more family friendly so with this, the brand is committed to offering a wide selection of stories, for all ages, cultures, sensibilities and moods, ensuring a safe viewing environment for the kids.
To ensure the safety of their children online as they are able to limit or restrict access to specific content that they deem inappropriate, this is where parental control features come in which can be accessed via the website on any desktop that helps parents adjust and personalise the selection of content that is made available for the whole family. Below are the list of features:
Viewer Profiles for Kids (setting age limit)
Choose Your Categories (setting rating such as PG-13 and others)
Setting Up Your PIN
Monitoring Your Child's Netflix Activity
Spoilt For Choice (kids friendly shows)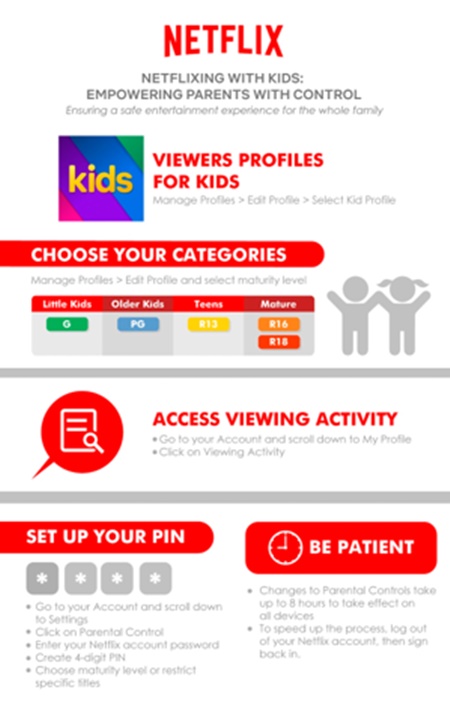 Google spreads online safety awareness to future 'Guardians of the Interwebz'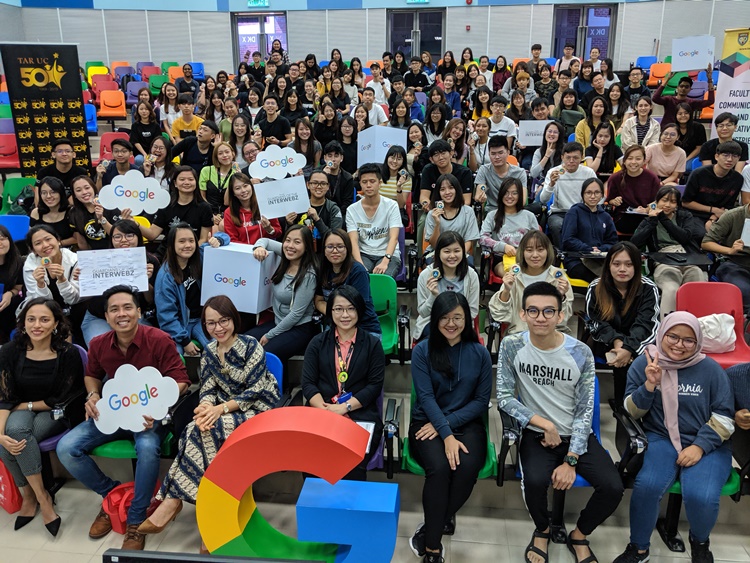 Head of Communications and Public Affairs for Google Malaysia, Zeffri Yusof (Second from left) and the Dean of the Faculty of Communication and Creative Industries, Tunku Abdul Rahman University College Dearna Kee (Third from left), along with attendees wrapping up the Google Cafe: Guardians of the Interwebz workshop
In the other corner, Google Malaysia held a workshop in Tunku Abdul Rahman University College (TAR UC) KL main campus to highlight Internet safety tips based on the following core themes: 1. Security, 2. Privacy, 3. Family Safety and 4. Misinformation.
During the workshop, Google taught them how to take charge of their data by running through data control settings related to their Google accounts, how to avoid phishing attempts, and shared best practices such as not to overshare personally identifiable information online. The students will be working to build the Guardians of the Interwebz campaign from the ground up as they learn to effectively research, plan, create content and manage online engagements.
Cool story, bro.
Boost Super Shake got its first lucky winner for a Proton X70 car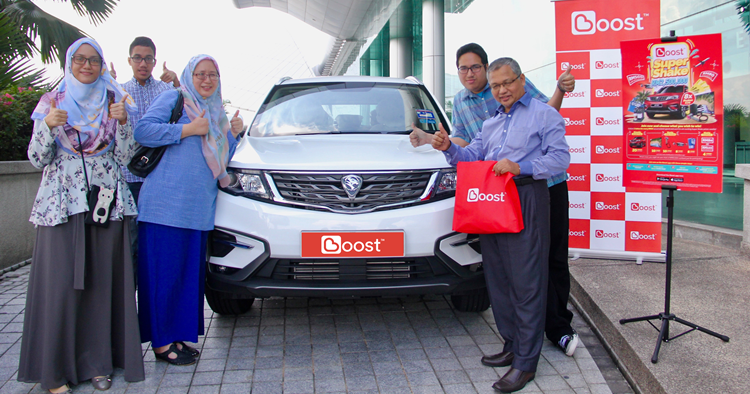 Ahmad Sanusi Husain (far right) the first Super Shake Grand Prize winner with his family receiving the Proton X70 Proton X70
Meanwhile, another lucky participant just got himself a brand new Proton X70 car from Boost's Super Shake contest. Previously, Lelong.my also held one with the car as the grand prize but Boost has put it a step further, as there were eight Proton X70s to be won fortnightly.
The first lucky winner of Super Shake was none other than Ahmad Sanusi Husain, a 54-year-old Group Agency Manager for PMB Investment from Kajang. He has been an active Boost user for the past four months, where he uses it to pay his Celcom and Unifi bills, grocery shopping, restaurants and making donations, and also getting cashback in return.
Boost's Super Shake kicked off on 29 April and is a four-month long campaign that goes on until 18 August 2019. To win, all users have to do is spend with Boost to earn tokens and participate in the weekly lucky draw within the Boost app.
Stay tuned for more NewsBytes at TechNave.com.