Weekly TechNave - Apple iPhone 7 and Honor 8 cometh, Samsung Galaxy Note 7 aftermath and more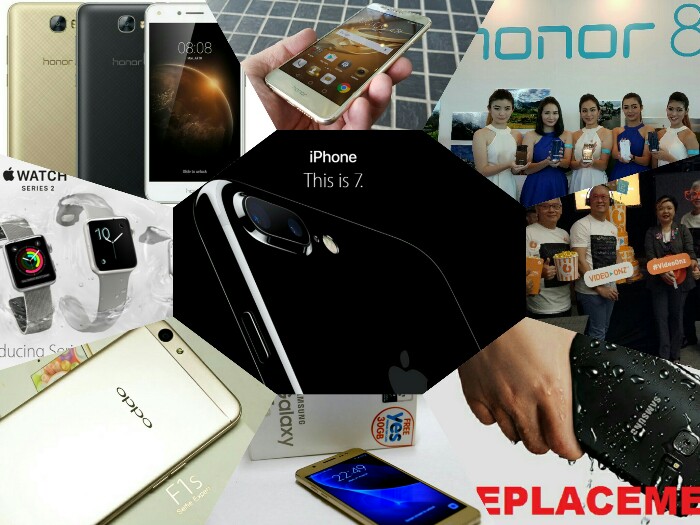 Without a doubt, this week was the week where Apple rose to the occasion with their new jet black, waterproof, dual camera Apple iPhone 7 Plus and iPhone 7 while the Samsung announced how to replace their recalled Galaxy Note 7 in full disclosure. You can now get the previous gen iPhone 6S Plus, 6S, SE and iPads cheaper than before and Apple also announced their waterproof 2nd-gen Apple Watch Series 2 along with their AirPods.
The international blitz continued with the official announcement of the LG V20 and Meizu launched their M3 Max smartphone. Leftover news from IFA 2016 showed new smartphones from Lenovo with the K6, A Plus and P2 series. Alcatel announced their MoveTime wifi smartwatch.
Locally, we now know a lot more about the Honor 8 with their official launch, some first impressions and close-ups of the glassy but classy new flagship along with some of it's features exclusively available here at TechNave.com. The Honor 5A also made a surprise visit, launching alongside the Honor 8.
ASUS Malaysia revealed when you'll be getting the latest ASUS ZenFone 3 for Malaysia while Digi partnered with iflix for unlimited movie streaming for their customers. U Mobile announced their partnership with Facebook, Netflix and Twitter for Video ONZ.
In our reviews we covered the "Selfie Expert" OPPO F1S and the Samsung Galaxy J5 (2016) review, and we'll be seeing more next week with the OnePlus 3, ASUS ZenFone 3 Ultra and Honor 8 so stay tuned to TechNave.com for that.