Weekly TechNave - Google Pixels, still exploding Note 7 and more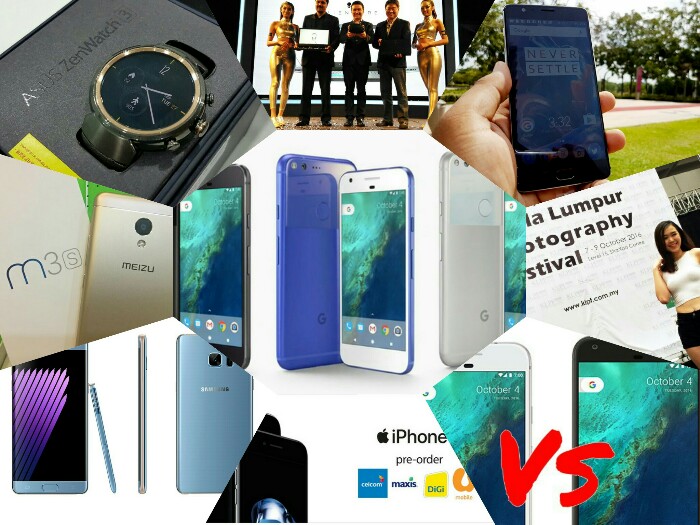 The biggest announcement of the week remains the Google Pixel and Pixel XL smartphones along with their Daydream View headset and a number of other devices. As the first wholly made by Google devices they look to phase out the Nexus range but you can check out all the highlights in our Google Pixel under 6 minutes video.
In a dismaying surprise, Samsung Galaxy Note 7 replacement units have caught on fire while on a brighter note Malaysia's telcos including Celcom, Digi, Maxis and U Mobile have announced their Apple iPhone 7 pre-orders complete with the chance to get the iPhone 7 from RM7 with the Celcom pre-order.
For local events here in Malaysia, OPPO and the KL Photography Festival showed off the OPPO F1s camera capabilities, a Smart Traffic Analytics and Recognition System pilot got launched and Sony Malaysia introduced their new Signature Series for ultimate sound. The Blackberry DTEK50 smartphone got announced for RM1339, while Dell launched a new laptop and XPS tower range. Dell introduced some new Alienware gaming machines for VR while Malaysia got the Facebook Messenger Lite first.
In camera news, Sony announced their α6500 and RX100MkV cameras, while for our reviews, we came out with the OnePlus 3 review. We also compared the Google Pixel phones against other phones like the Huawei Nexus 6P and ASUS ZenFone 3 Deluxe. We also got some hands-on pictures with the Meizu M3s and M3 note and a sneak peek at the ASUS ZenWatch 3 with an unboxing and hands-on video.