Weekly TechNave: ASUS ZenFone 3, ASUS ZenBo, Huawei P9, P9 Plus, Samsung Galaxy J series and more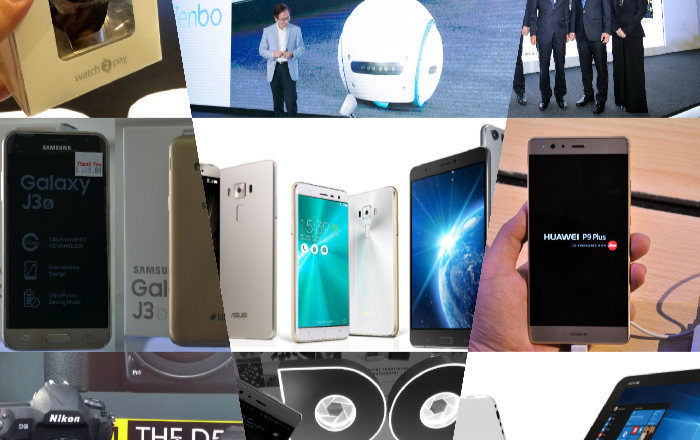 This week Computex started but for most of us, ASUS stole the show with their Zenvolution, announcing the ASUS ZenFone 3 Deluxe, ZenFone 3 and ZenFone 3 Ultra. ASUS didn't stop there and also announced their ASUS Transformer 3 2-in-1 laptops and the ASUS ZenBook 3 but their biggest news turned out to be their ZenBo personal robot. Huawei Malaysia started the sale of their Huawei P9 and P9 Lite and subsequently announced the price and release date for the much awaited Huawei P9 Plus.
On the new releases side, the OnePlus 3 arrived without any invitation system required but so did the Sony Xperia E5, LG Stylus 2 Plus, Xiaomi Mi Band 2, Samsung Gear IconX and Samsung Gear Fit 2 alongside ASUS ROG, Dell and MSI computers. On the local side, the Doogee Y300 got announced with the Samsung SUHD 2016 TVs, Nikon D5 and Nikon D500 DSLRs, while Touch N' Go came out with their Time Traveller watch.
We managed to get some hands-on time with the Samsung Galaxy J3 2016 along with some pricing rumours for Malaysia. We also got the Huawei P9, showing how awesome the monochrome mode really is. If you're still on the fence about choosing either the P9 or the P9 Plus we did a comparison for that along with a comparison for which ASUS ZenFone 3 to save up for. Not many actual reviews but we expect more next week so stay tuned for that at TechNave.com.