10 Wholesome Gaming News That Happened in 2020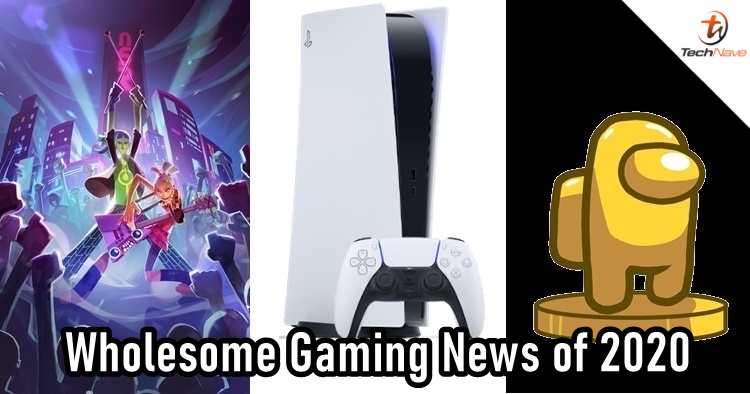 (The Golden Crewmate Award trophy on the left is made by u/ItsmeXau)
It's almost the end of 2020, but the situation has not improved. Many of us are still working and studying from home, though I'm sure most have already adapted by now. A lot of us coped with it by binge-watching a ton of YouTube videos or Netflix, catching up on unread books, and of course, our favourite - video gaming.
2020 has been pretty crazy, but it has been great for gamers all around. Whether you're a new proud owner of the PlayStation 5 or a casual mobile gamer, we have read plenty of wholesome news about the gaming industry. So without further ado, here are 10 wholesome gaming news that happened this year.
#1 Oxford said video gaming is good for mental health
Gaming is getting better treatment than before, but it's still something that gets frown upon in the East. Many Asian parents prefer their kids to study hard and get into the Ivy Leagues for the glory and honour of the family (I'm stereotyping, but you know that it's true). However, Oxford recently did a case study this year that suggests video games are good for mental health.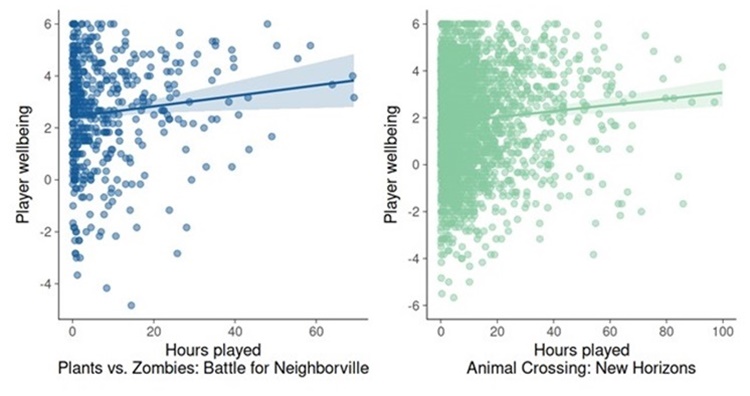 Graph data image from Oxford Internet Institute
According to the research, those who play video games exhibit some significant positive factors. The study suggests that the experience of competence and social connection with friends and family may have an impact on a person's wellbeing, proportionate to the amount of time invested in games. Of course, this doesn't apply to everyone since many gamers still enjoy playing alone to have peace of mind.
#2 Mobile gaming is becoming more popular (and profitable)
During the time when many were (or still are) stuck at home due to the pandemic, the Oxford research also noted a spike on video game sales. This applies to not only console games but also mobile games. In fact, Malaysians spent over $673 million for video games with 75% of sales belonging to mobile in 2019.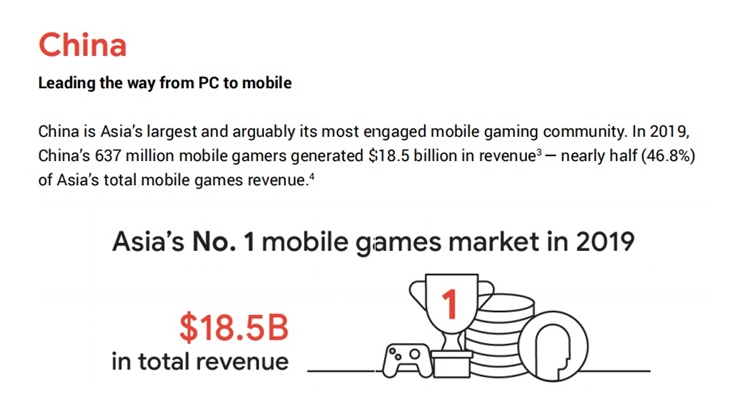 Information provided by Google Malaysia
According to another survey by Google, Asia is the biggest market when it comes to mobile gaming. The top three countries for mobile gaming expenditure are China, Japan and South Korea, which spent a total of $18.5 billion, $11.6 billion and $5.34 billion respectively. Mobile game streamers are also on the rise, with the top record being Malaysian "Mobile Legends" streamer Maharaja Soloz for hitting 1.2 million subscribers on Facebook Gaming. Miss Rose Gaming also enjoyed some success on Facebook Gaming, earning more than RM18000 thanks to her fans.
#3 Genshin Impact sets new standards in mobile gaming
Of course, when it comes to mobile gaming - we gotta talk about Genshin Impact. Ever since its debut, 23 million mobile gamers have already downloaded it within a week. Not just that, there was an estimated $50 million in revenue as of October 2020.
Fast forward to December 2020, Genshin Impact has won the Best Mobile Game in the Apple App Store Best and Google PlayStore 2020. To be honest, we weren't too surprised by the results. After all, it's not common to see an open-world RPG game of this scale on a mobile platform. It's only fitting that PlayStore editors have called it "the new benchmark for free-to-play mobile games".
#4 Among Us's breakthrough proved graphics isn't everything
Besides Genshin Impact, another mobile game that got a breakthrough is none other than Among Us. This game is so accessible that even your non-gaming friends can get into it and have some fun, probably because of how similar it is to Mafia and Werewolf...BUT IN SPACE.
As of December 2020, Among Us is the most downloaded free to play mobile game on the Apple App Store. Innersloth (the developer) also got two huge wins recently at The Games Award 2020, beating out other heavyweight contenders to win the Best Mobile and Multiplayer Game of 2020 award. Well deserved!
#5 PlayStation 5 reveal and it sold like hotcakes
Moving on to console gaming, we saw plenty of PS5 rumours even before the reveal in June 2020. It got gamers excited thanks to its magnificent white design, which is a departure from the classic black skin. Besides having the standard version, Sony also revealed a digital edition to get on with the times of downloading games online.
Malaysian gamers and PS fans had to wait for almost half a year before Sony Malaysia confirmed the pre-order date. However, the PS5 pre-order units got sold out within minutes. It didn't even last long at as physical game stores across the nation quickly ran out of stock. Even before the launch day, Sony Malaysia had to remind everyone that there are still no units available for in-store purchase.
#6 Nintendo Switch still going strong in Malaysia
Besides the PS5, the 3-year-old Nintendo Switch platform remains as popular as ever. As mentioned in the Oxford research, even those who were previously non-gamers have been buying games. While I don't have the statistics, I can personally testify that I have seen a few of my non-gaming friends getting the Nintendo Switch this year.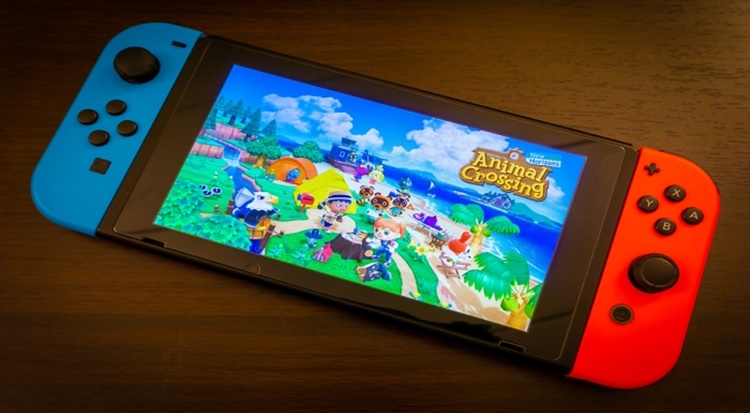 Image courtesy of Oxford Internet Institute
Because of the pandemic, there was a shortage of supply for Switch consoles globally. I'm sure some of you have also seen retailers increasing the price of the console. This also includes Ring Fit Adventure, which is arguably the most popular workout video game you can play while staying at home. There's also a good hint that many Malaysians have been enjoying Animal Crossing: New Horizons, as it was the 9th most tweeted hashtag of the year in Malaysia.
#7 AMD dominating PC gaming
Before the pandemic, I had the opportunity to visit AMD's HQ in Texas USA to check out new laptops powered by the AMD Ryzen 4000 series. On paper, the performance looked great, but we had to wait for a while to really test the hardware. Two months later, the AMD-powered gaming laptop - ASUS ROG Zephyrus G14 arrived first, and it surpassed my expectations. While everyone's opinion on the laptop may differ, there was no doubt that AMD was on to something.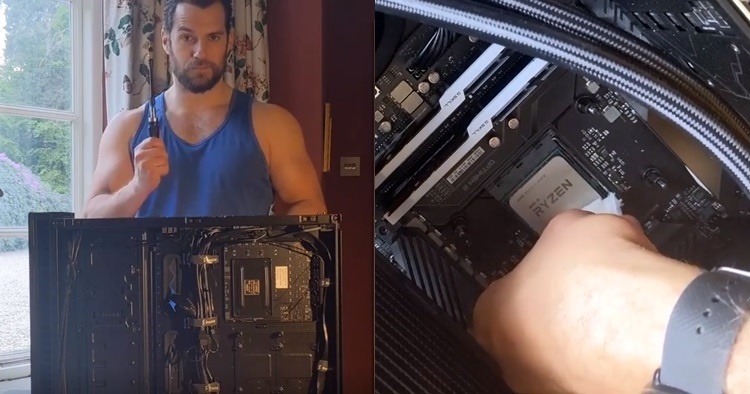 Even Superman chose AMD Ryzen
AMD later released the Ryzen 5000 series desktop processor with the Zen 3 architecture, which was a hit among the PC fans due to the quality and fair price tags. Several benchmark tests showed the Ryzen 5000 series beating Intel processors, winning the hearts of many PC gamers all around the world. There were also many AMD Ryzen 4000 series laptops that we liked, such as the ASUS TUF Gaming A15, HONOR MagicBook 14 and the Lenovo Yoga Slim 7.
#8 Free game giveaways by Epic Games Store during MCO
Speaking of PC gaming, Epic Games Store is probably every gamer's best friend now. Over the past few months, the company gave away many triple-A video games, so that we have something to help us cope with being stuck at home. The video game giveaways included Grand Theft Auto V, Borderlands: The Handsome Collection, A Total War Saga: Troy, Assassin's Creed Syndicate, Watch Dogs 2 and many others.
COMING SOON

The Epic Holiday Sale returns on December 17. Unwrap great deals and prepare for 15 Days of Free Games! https://t.co/Ww6pybdm6X pic.twitter.com/gkfK2uAms4

— Epic Games Store (@EpicGames) December 10, 2020
That said, other video games were also offered at great discounts. Although most of them are quite old, it allowed many gamers to try something new or catch up on the video games that they missed out. A few months ago, we made a list of the best (and worst) video games that we played while staying at home, so do take a read while you're at it.
#9 No Straight Roads - Made in Malaysia!
By the way, did you know that a Malaysia gaming studio released a game globally? Developed by Metronomik, No Straight Roads is unlike any other video game because it's like a rhythm game decided to make a baby with action RPG. Forbes thought the game may be the coolest game of 2020 due to how unique it is. It stayed away from current popular gaming trends such as Battle Royale mode, which made it a refresh experience. It was also nominated for Best Independent Game and Best Soundtrack in the PlayStation.Blog Game of the Year!
By all means, it's not a perfect game as there are some flaws here and there. In fact, I may have liked the original soundtracks (like the SAYU boss battle theme) more than the game itself, but I really enjoyed it overall. And knowing the fact that a small group like Metronomik is capable of producing a game like this made me proud as a Malaysian.
#10 Garena's Free Fire winning the first-ever 2020 Esport Mobile Game of the Year award
Genshin Impact and Among Us may have been the two most popular mobile games of 2020, but it was Free Fire that won the first-ever Esports Mobile Game of the Year at the Esports Awards 2020 recently. Developed by Garena, it defeated other favourites like Call of Duty: Mobile, PUBG Mobile and Mobile Legends Bang Bang, which is really impressive.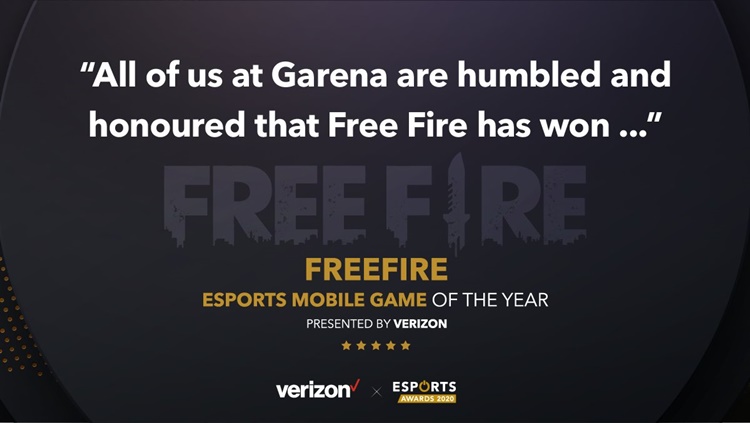 Free Fire is not that popular in Malaysia but has a huge following in Singapore and India. For the record, there are a few tournaments held for the mobile game - Free Fire Esports India, game.tv Diva Scrim Wars, Qualcomm's Snapdragon Conquest: Free Fire 2020, and Garena's organised tournament, which saw over 90 million total views during the lockdown. It was also the highest-grossing mobile game in Q1 2020.
So these are the ones that we can think of on top of my head. I'm sure that there were other wholesome gaming news throughout 2020, so let us know the ones that you know of. Also, what video games have you been enjoying this year? Let us know in the comments below! Thanks for reading and stay tuned for more tech articles like this at TechNave.com.