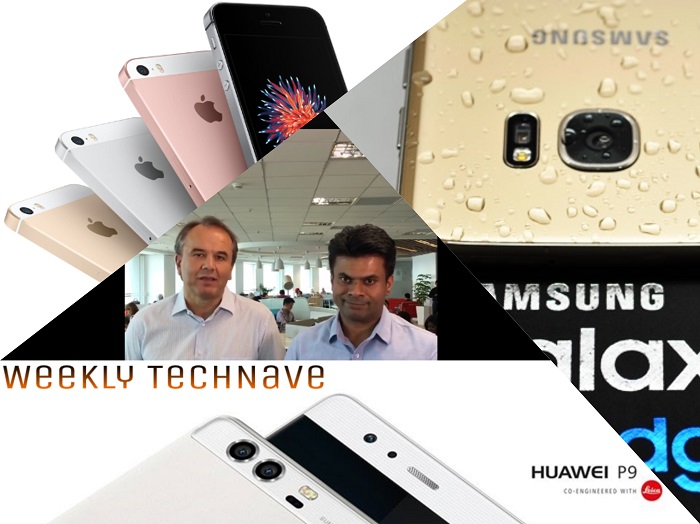 In our first weekly roundup this week at TechNave, Malaysia's Technology hub, the biggest event was quite obviously the launch of the Huawei P9 and P9 Plus where they confirmed their dual camera and LEICA partnership rumours spectacularly. In addition, the Huawei TalkBand B3 was also launched. Fans of Apple devices got an early suprise as the Apple iPhone SE got its official pricing from RM1949 while the Apple iPad Pro 9.7-inch was priced from RM2699.

The whole Maxis portout ruckus came to a close with a personal apology from Maxis CEO Morten along with news that ALL Malaysian MaxisONE plan customers will enjoy the same upgraded quotas next month. To help sweeten things up, every MaxisONE plan customer is also getting an extra 3GB of Internet for free next week. The new Maxis plans are coming next month so stay tuned.
Check out our video weekly roundup as well by Joshua, TechNave Reviewer extraordinaire
The TechNave Reviewers were quite busy this week too, as the review of the Samsung Galaxy S7 edge came out along with hands-on videos of the Huawei Mate 8, Sony FDR-AXP55 4K Handycam and more. Next week sees another busy week as Vivo comes to Malaysia with their Vivo V3 Max while Sony and Canon have a number of surprises as well so stay tuned for those.
Here are the stand-out events of last week in a list:
For the full list of what went down last week, check it below:
Reviews - About the Huawei Mate 8, Samsung Galaxy S7 edge, Sony FDR-AXP55 4K Handycam and Apple iPhone SE
News - The official launch of the Huawei P9, a close to the Maxis ruckus, some splashing good fun and more